The Miguel de Cervantes Virtual Library
by Tyson on Thursday, May 23, 2013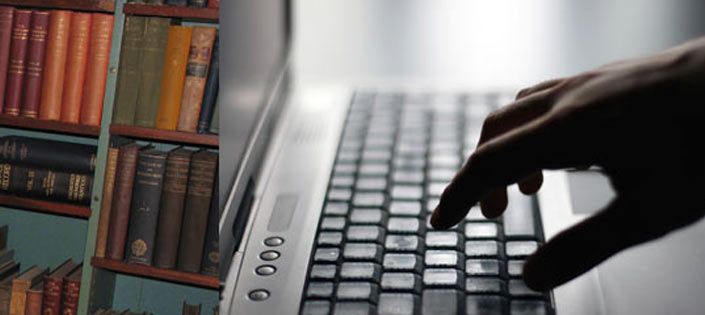 Biblioteca Virtual Miguel de Cervantes
Two institutions, the Centro de Estudios Cervantinos and the Fundación Biblioteca Virtual Miguel de Cervantes are joining forces to present all of Cervantes' most important literary works online by the end of this year. The groups have announced that the online library will not only feature over 6,000 printed pages of material, but also 17,000 illustrations from various editions of Cervantes' historic novel Don Quijote de la Mancha (1605) that have been printed over the centuries. The Biblioteca Virtual Miguel de Cervantes, which already includes a digital edition of Don Quijote, will also offer translations of Cervantes' work into various languages.
Organizers hope that the library will continue growing after they have finished their work, and they encourage collaboration with other organizations that may have documents related to the life and literature of Cervantes.   
A valuable resource for Spanish learners
The Biblioteca Virtual Miguel de Cervantes is a valuable resource for Spanish learners and anyone interested in Spain's rich literary history. This virtual library maintained by the University of Alicante offers the most extensive free access digital archive of Spanish language literature on the internet. Users will find a seemingly endless collection of texts, audio recordings and videos of literature in Spanish from some of Spain's most celebrated authors such as Góngora and Quevedo to other classic writers such William Shakespeare.
The website also features separate libraries that focus on the work of an individual author such as Pablo Neruda and Mario Benedetti. Check out the Biblioteca de literature infantil y juvenile and find countless works such as Grimm's fairy tales along with recordings of popular kids' stories. In the section entitled Lengua, you'll also find practical reference books such as grammar guides put together by the Royal Spanish Academy, dictionaries, and essays on the origins of the language. One more highlight of the library is the Biblioteca de Signos, the world's first general library in sign language. Users can find numerous poems and stories signed in Spanish sign language (LSE), along with a dictionary of LSE.
---
Keywords: don quijote,virtual library,spanish books,miguel de cervantes,spanish literature,spanish books online