Cheap Ideas for Your Summer in Spain
by Lauris on Wednesday, June 26, 2013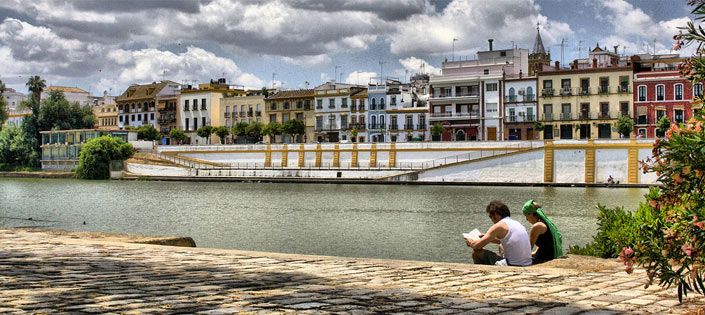 Holidays in Spain
One thing you always have to keep in mind when planning a vacation is your budget. Many people save up all year to be able to splurge during their summer vacation. Summer doesn't have to be expensive though. Read on for a few ideas on saving this summer, all you'll have to pay is a little attention.
Granada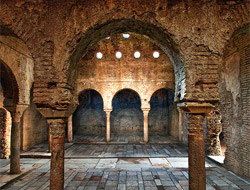 In Granada, besides going to traditional monuments, you also won't want to miss Bañuelo, historic Arab baths located on Carrera del Darro that you can see for free.
About 150 meters farther up the road, the Archeological Museum is free for European Union residents and only costs 1.50 € for non EU residents.
After taking in all that rich cultural history, going out for tapas around the Plaza Nueva, Bibrambla and calle Elvira areas is an economic option for taking a relaxing break.
---
Valencia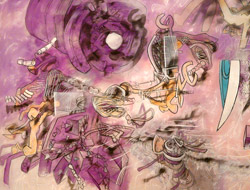 It's important to remember that museums in Spain usually close on Mondays, so plan on checking out other types of attractions on those days like parks, monuments, churches...
In Valencia, you've got to go to the Fallas Museum (Museo Fallero) which is free from 10:00 a.m. until the afternoon.
The Instituto Valenciano de Arte Moderno (IVAM) is free on Sundays and every other day it's just 2 € to visit. Right outside of Valencia, the Lladró Museum - if you like porcelain - has free guided tours after 9:30 a.m. It closes on Sundays.
---
Salamanca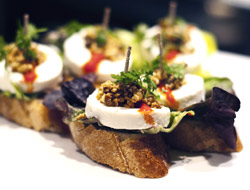 If you're in Salamanca, there are plenty of free places like the Gatsby night club or the Catedral Vieja (the old cathedral), where you can delve into the city's historic past. The Cueva de Salamanca is supposedly where Satan himself gave lessons on demonology to a group of 7 students over 7 years... you can visit the cave any day until 10:00 at night.
Going out for tapas in Salamanca is also an attractive option: it's a great way to enjoy an authentic Spanish dining experience and get to know the people of Salamanca.
---
Barcelona
In Barcelona, Runner Bean Tours offers free guided tours of the city's old town and Gaudí's architectural attractions. To contact the company, just send an email to info@runnerbeanstours.com.
Sundays, after 3:00 p.m., you can go into the Picasso Museum for free, and the first Sunday of every month the museum is free all day.
Parc Güell is also free to visit and remains open from 10:00 a.m. to 9:00 p.m.
---
Exploring by bicycle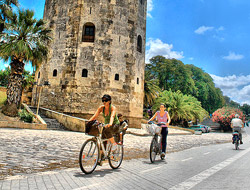 In flat cities like Barcelona, Seville and Valencia, there are public bicycle programs that let you explore the city by bike for an economical price.
In Granada and Tenerife you may need a form of transportation with a bit more physical power to manage the hilly geography you'll come across in those cities.
---
Madrid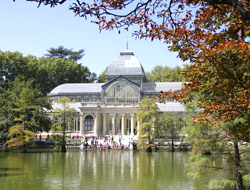 Downtown Madrid offers you the chance to experience the fantastic Retiro Park, which is right next to the Prado Museum.
The museum is free every day after 6:00 p.m., and if you're more into modern art, the Reina Sofía Museum is just 200 meters away and is free on Sundays.
Exploring Madrid's old central quarter, known as El Madrid de los Austrias, is always a great free way to spend a morning in Madrid.
---
Tenerife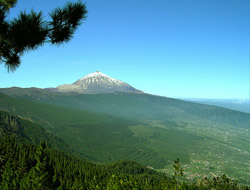 Tenerife's stunning natural landscapes give you the chance to immerse yourself in diverse ecosystems: you can walk from a subtropical environment to a mountain one in just an hour.
You can also hop on the guagua (how Canary islanders call the bus) for just a few euros to enter the island's lush laurel forest.
On the north side of the island, and especially in Orotava Valley, you must try some local wine and traditional cooking in one of the island's famous guachinches (typical Canary taverns).
---
Finally, if you'd like an affordable place to stay, where you can meet new people, Spain's youth hostels offer travelers a comfortable bed, kitchen services, washing facilities and bathrooms for a price that ranges from 15 to 30 euros per night depending on which type of accommodation you choose. For more information, you'll find all you need to know about Spain's network of youth hostels on their website.
We hope these tips help you have a fun (and cheap) summer!
Photo credits by: El Jubilado (Los Bañuelos), Antonio Marín Segovia (Ivam), Santiago Sánchez (Orotava)
---
Keywords: budget travel,holidays in spain,summer in spain,destinations in spain,travel bargain,holiday bargain