International Spanish Language Conference in Salamanca
by Tyson on Thursday, June 13, 2013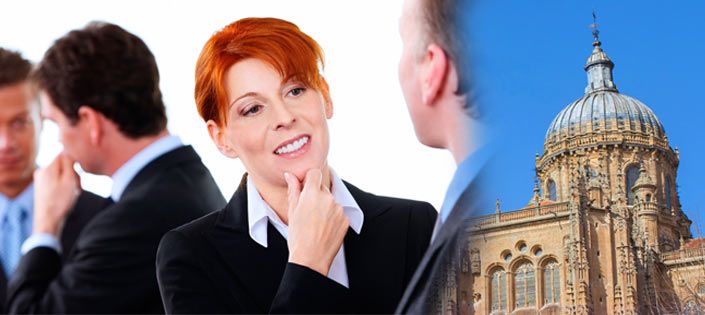 News and trends related to Spanish
The third international Spanish language conference (III Congreso Internacional del Español), taking place this year in Salamanca from June 26 – 28, promises to offer participants the valuable opportunity to make contacts with employers in fields related to Spanish. Conference organizers assert that Spanish is becoming a catalyst for a "cultural industry", and this event provides a forum for exploring the latest research, news and trends related to Spanish as it is used and taught around the world. Salamanca's counselor of culture and tourism has confirmed that over 500 people from nearly 40 different countries have already registered to attend the conference.
The conference's website features a section entitled "area de ofertas de empleo" that is of particular interest to job seekers looking for work in fields that require Spanish skills such as teaching and translating. The section lists over 100 jobs offers from countries around the world including the US, India, and Australia.
A full program of events are lined up for the three day conference which includes lectures and round table discussions on second language acquisition and learning Spanish. A special focus will be placed on how new technology is affecting the field of teaching with talks on subjects like the use of digital books, wikis and interactive whiteboards. Maria Angeles Mayor from the University of Salamanca's psychology department will also present teaching material for children.  The Association of Castile and Leon Schools will put on a workshop entitled how to organize a study abroad program in Castile and Leon.  Events are also scheduled to discuss the way Spanish as a foreign language education is developing in other countries such as Kenya, Brazil and Germany.
Information on accommodation options for those interested in attending the conference is also available on the website. The conference itself will take place at Salamanca's Palacio de Congresos. This is the third edition of the conference which is put on by the junta de Castilla y León with special participation from the Cervantes Institute. Earlier editions were held in 2008 and 2010.
Spanish studies in Salamanca
The city of Salamanca has a long-standing tradition of attracting Spanish language students from around the world given its lively university atmosphere and rich historical scenery. The Universidad de Salamanca was founded in 1218, making it Spain's oldest university and one of the oldest in Europe. Moreover, the Spanish spoken here is known as being one of the country's most standard varieties of the language. The city is an engaging vacation destination and an ideal setting for an international conference of this type.
The Third International Spanish Language conference is an exciting opportunity for anyone interesting in networking with international professionals to broaden their career possibilities and gaining valuable insight into the latest research, methods and approaches in fields related to Spanish.    
---
Keywords: spanish in spain,spanish language,salamanca,jobs with spanish,spanish as a foreign language,spanish language in spain