Stunning Beaches in Mexico
by Lauris on Thursday, August 22, 2013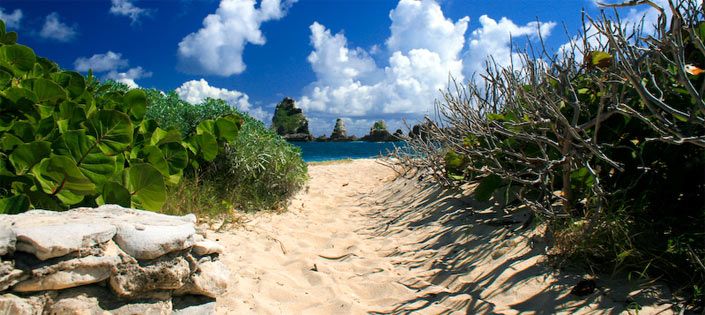 Kissed on either side by the Caribbean and the Pacific Ocean, Mexico has nine thousand kilometers of coastline – one and a half thousand more than Spain. We hope that the following beach descriptions help you feel the appeal of this magical country.
Holidays in Mexico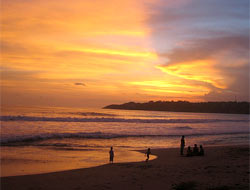 Puerto Escondido
In southern Mexico, on the Pacific coast, in the state of Oaxaca, you'll find the fittingly named Puerto Escondido.
This peaceful haven offers both sandy beaches and lush vegetation landscapes that will delight eco-tourists and hikers. Zicatela Beach is the spot for surfers while Puerto Angelito, Marino and Carrizalillo are all must-visit points for snorkeling and exploring underwater wildlife.
---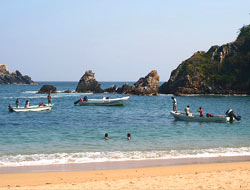 Bahias de Huatulco
Bahías de Huatulco is also in Oaxaca, where a natural rustic flavor survives alongside modern tourist facilities.
Here you can take in spectacular natural landscapes by kayak, while fishing (fish are returned to the water after they're caught), or even while whale watching. Some of the area's best known beaches (practically virgin) are Yerbabuena and Cacaluta.
---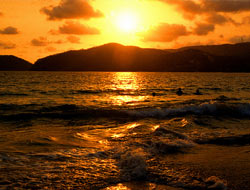 Zihuatanejo
To the north of Oaxaca, in the state of Guerrero, is Zihuatanejo, just 6 kilometers from Ixtapa.
Zihuatanejo is an old fishing town that now offers a number of opportunities to see and purchase local art work. This town is a nice alternative to the mass tourism found in other coastal destinations, a perfect place for visitors interested in throwing on a backpack and immersing themselves in local flora and fauna.
---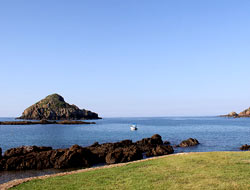 Careyes
Continuing down the Pacific coast, cross the states of Michoacán and Colima to arrive at Jalisco, where Careyes offers an exciting range of water sports such as kayaking, snorkeling, windsurfing and scuba diving. After hitting the beach you can always go horseback riding into the jungle.
Thousands of sea turtles flock to Careyes' beaches each year to deposit their eggs. Participating in a local turtle protection program by helping baby turtles safely reach the ocean is a unique experience.
---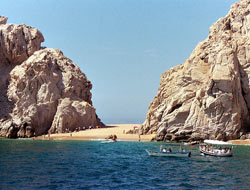 Cabo San Lucas
With the Pacific Ocean to the left, make your way north to Sonora, then turn westward to Baja California.
To the south, in Baja California Sur, is where you'll find Cabo San Lucas, one of Mexico's finest tourist destinations, where you can play golf on world class courses and where the winter time birth of gray whales in Magdalena Bay is a natural phenomenon of vital importance.
---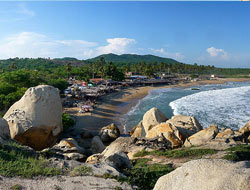 Playa Ventura
Now head back south through the state of Guerrero toward Mexico's Caribbean coast and Playa Ventura, a colorful town of small homes that offer inviting accommodation without the fancy extravagance of big beach resorts.
Observe enormous lute turtles or adorable olive ridley turtles in their peaceful natural habitat, take a relaxing stroll through coconut tree groves and take a dip in a fresh water lagoon. Later, try a fresh plate of the best seafood you can imagine.
---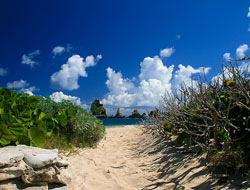 Costa Esmeralda
Next, cut over to the Costa Esmeralda in Veracruz, so named for the color of its calm waters that are perfect for sailing, skiing and fishing on.
The area offers postcard-worthy beach scenery at Monte Gordo, Playa Oriente and La Guadalupe, where the incredible natural beauty is surpassed only by the peace and harmony of the coastal atmosphere.
---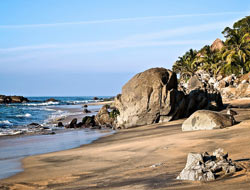 Playa Escondida
Also in Veracruz, Playa Escondida is not an easy beach to reach as its name indicates.
There's no place to stay here either, which is an extra attraction. You can only get to this hidden away beach on foot, horseback or by boat, and those that make the extra effort to come are rewarded with a unique mix of jungle and beach scenery.
---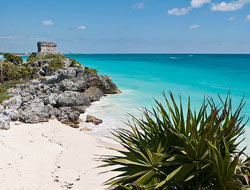 Tulum
We'll wrap up our tour of coastal Mexico in Quinana Roo. Right in the heart of the Riviera Maya, Tulum is a gorgeous Mayan city set upon a Caribbean coast bluff and surrounded by fascinating history.
Visiting Tulum is like entering an archeological site full of secrets and treasures waiting to be discovered. Just outside of Tulum, you can relax on fantastic beaches or explore underground cenote water pools (cenote Cristal and cenote Escondido are just 5 kilometers from Tulum and cenote Calavera is even closer).
---
Photo credits by: mexi || marz (Puerto escondido), Christian Ramiro González Verón (Bahias de Huatulco), Ruben Balderas (Zihuatanejo), Samuel Globus (Careyes), Sanctumsolitude (Cabo San Lucas), Gary Denness (Playa Ventura), Fabrice ROSE (Playa La Guadalupe, Costa Esmeralda), Waywuwei (Playa Escondida), Jeremy Wilburn (Tulum).
---
Keywords: beaches in mexico,holidays in mexico,destinations in mexico,best resorts in mexico,mexican beaches,best beaches in mexico