New don Quijote Corporate Image
by Matthew Walters on Tuesday, September 3, 2013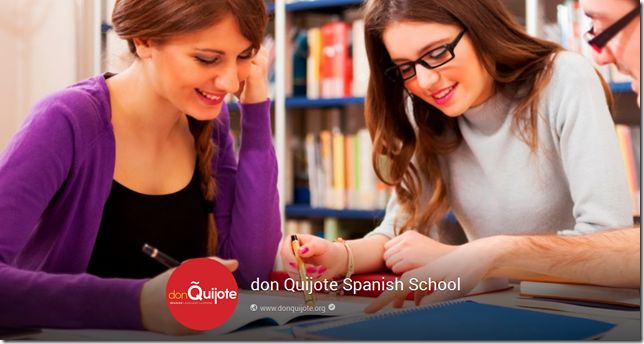 Spanish Language Learning
don Quijote, a market leader in the provision of Spanish language learning, is pleased to announce the launch of its new logo this month. Our company's updated image reflects our renewed commitment to providing the same quality of education to more than 12,000 students each year. The transition also represents our continual drive for innovation and modernization across our product range, while maintaining the same corporate identity for which we've become renowned over the past three decades.
Our company was established in 1986 as an agency for Spanish language schools. In 1989, such was the demand for personalized and high quality courses, our inaugural school opened in Salamanca, from where we have evolved to a network of seven locations throughout Spain and South America, as well as thirty partner schools and over 150,000 satisfied alumni.
The new logo is featured on our website, correspondence and schools. Much like our methods of teaching, our new branding is clearer, and easier to understand. We are at the forefront of Spanish language teaching, and this updated image demonstrates our commitment to preserving this position.
---
Keywords: learn spanish,study spanish,spanish language,language learning,spanish classes,spanish courses