A look back at 2013 in the Spanish Speaking World
by John Bascombe on Thursday, January 2, 2014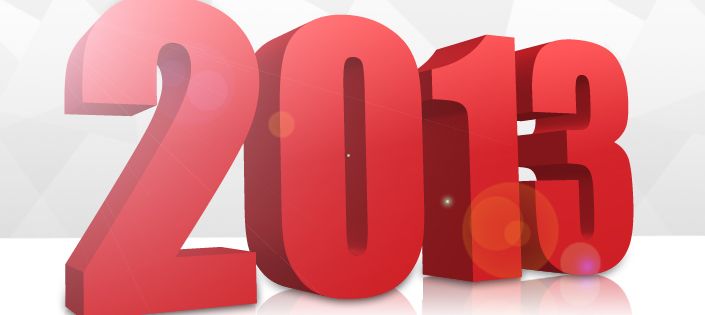 Spanish Language Movies
Two 2013 Mexican films broke box office records. Nosotros los nobles became one of Mexico's highest grossing films of all time, a comedy about a wealthy Mexico City business man who decides to give his grown children a taste of the real world without the comforts that his fortune affords.
Shortly after the successful release of that movie, comedian Eugenio Derbez's Instructions Not Included (No se aceptan devoluciones ) would go on to surpass its impressive earnings. Derbez's film tells the tale of an Acapulco man who finds a baby on his doorstep one day, of whom he is presumably the father. The pair soon embarks on a humor-filled adventure in search of the mother. Instructions was particularly popular in the US, where it earned nearly $8 million dollars in its opening weekend. 
I'm So Excited! (Los amantes pasajeros)  was Academy Award winning director Pedro Almodóvar's 2013 effort, about a cast of eccentric characters on board an airplane heading to Mexico. Almodóvar has described the movie as a "very light comedy".
Books in Spanish
En la orilla, by Spanish author Rafael Chirbes, has received great critical praise and commercial success. This introspective story is about a carpenter who must close his shop after a dead body is discovered in the marshlands of Olba, Spain.
Although María Dueñas' El tiempo entre costuras was published in 2009, quickly becoming a national and international best-seller, the novel received special attention in 2013 when it was adapted for TV as a mini-series which aired on Spain's Antena 3. The book tells the engaging story of a young Spanish clothing designer who leaves Madrid for Tetuán just before Spain's government is overthrown in 1936 and civil war breaks out. 
Nobel Prize laureate Mario Vargas Llosa published El héroe discreto in 2013, about the parallel lives of two main characters who are determined to live according to their values. Readers familiar with Vargas Llosa's work will recognize characters from his earlier masterpieces.
Spanish Pop Music
Long-time crooner Marc Anthony found great success in 2013 with his Vivir mi vida, a decidedly upbeat song in which he asserts that he is going to laugh, dance and live in the moment. 
Reggaeton veteran Daddy Yankee continued to enjoy great popularity among young music fans in 2013. He released several hits including Noche de los dos, recorded with Natalia Jiménez.
In Spain, one of the most listened to artists was singer-song writer Melendi, who had a hit with his Tu jardin con enanitos.
One new artist to make his way onto the charts was American singer Prince Royce who had a hit with his single Darte un beso.
2013 Top News Stories
The first Latin American pope in history was elected in 2013. Pope Francis, who is from Argentina, has gained a sizable base of supporters; by the end of 2013 his nine twitter accounts (all in different languages) had a total of over 11 million followers.
Venezuelan president Hugo Chavez died in 2013 at the age of 58. Chavez was elected president in 1999 and served continuously until his death.
In September of 2013, Madrid mayor Ana Botella spoke before the 2020 Olympic committee in Buenos Aires on behalf of Madrid in its bid to host the games. The mayor's English language speech (along with scathing parodies) immediately became an internet sensation, particularly the part where she insists that "there is nothing quite like a relaxing cup of café con leche in Plaza Mayor".   
In sports the Argentine soccer player Leo Messi, who plays for FC Barcelona, picked up an unprecedented fourth straight FIFA Balon d'Or award.
Spanish tennis player Rafa Nadal closed the year as the number one ATP ranked player.
---
Keywords: spanish music,spanish books,spanish language,spanish movies,spanish culture,spanish speaking