The Messi Effect
by John Bascombe on Thursday, October 23, 2014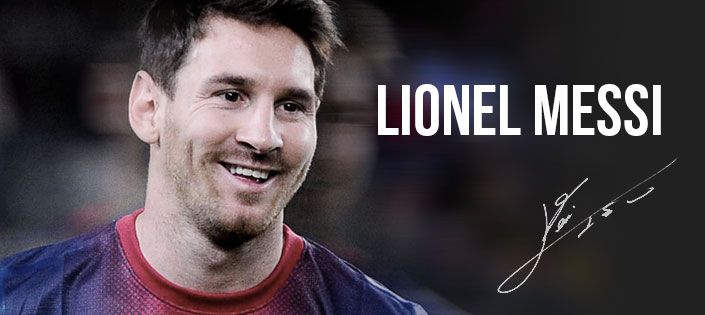 Spanish as a Second Language
British students are increasingly choosing to study Spanish as a second language.
In the last ten years the number of British students choosing Spanish as their second language when taking the General Certificate of Secondary Education exam has risen by 50%.  The vice-president of one UK exam board has attributed the phenomenon to the popularity of Spanish speaking personalities such as FC Barcelona striker Lionel Messi, who is often celebrated as the world's greatest footballer (soccer player). There has been a clear "Messi effect" she has stated. Another exam board exec has asserted that it was only a matter time "as to when the most popular language taught in the UK is Spanish".
As of four years ago, more UK students are already opting to take the exam in Spanish than in German, and it is expected to overtake French in the near future also.
Messi, who is from Argentina, won the coveted FIFA Ballon d'Or award an unprecedented 4 years in a row. Just to give you an idea of Messi's popularity, consider his 50 million Facebook followers. He has also been featured in Time magazine's top 100 most influential people in the world.
Many observers also attribute the recent success of Spanish in schools to the popularity of vacation destinations; Brits have been flocking to Spain's Mediterranean coast for years to spend their vacation time there. Others point out that now students have a choice of which language they want to study while in the past French and German were assigned to students. Students with a choice are opting for Spanish, the second most spoken language in the world in terms of native speakers (after Mandarin Chinese).
Britain's international organization for cultural relations and educational opportunities, the British Council, has announced in a report they published last year that Spanish is the most important language for British people to learn, citing indicators such as emerging markets and the value of the language in terms of British business activities.
Messi may be the biggest star of the world's biggest sport, but he is relatively unknown in the US. According to Forbes magazine, he was known by less than 20% of US consumers in 2012. Although soccer is gaining in popularity in the US, many American football and basketball fans seem to remain quite uninterested in the world's most popular sport.
Spanish is by far the most studied second language in the US, where over half of all university students studying a foreign language are enrolled in Spanish. It makes sense in a country where 37 million residents 5 years and older speak the language, that's over 12% of the entire population. In fact it is expected that by the year 2050, the United States will be the country with the largest population of Spanish speakers.
Britannic World Data estimates that by 2030, 7.5% of the world population will speak Spanish, and it comes as no surprise that Spanish study is gaining in popularity around the globe. The Cervantes Institute estimates that some 20 million students study Spanish as a foreign language. Aside from the statistics, Spanish speaking stars such as Lionel Messi will also continue influencing students' decision when choosing a foreign language to study.
---
Keywords: messi,lionel messi,study spanish,most spoken language in the world,most spoken language,spanish study,spanish as a second language,spanish speakers