Good bye to Luis Aragones
by John Bascombe on Thursday, February 6, 2014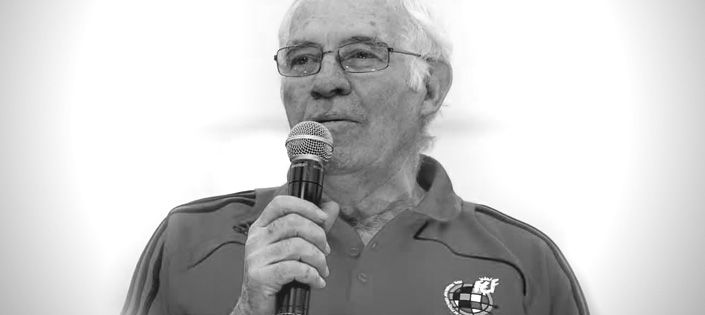 In the early hours of Saturday 1st February, Spain lost one of their must influential footballing figures. Luis Aragonés, at the age of 75, passed away in a Madrid hospital after losing his battle with leukaemia.  Condolences came in from throughout the footballing world and a special tribute was paid to him on Sunday night at the home of his beloved Atletico Madrid. A minute´s silence preceded the kick off before his name was chanted repeatedly throughout the match, particularly after each of Athletico's four goals.
The Hero of Atletico Madrid
This footballing giant was once famously asked about his footballing philosophy, and his response summed up so much about his career; "win and win and win and win again," (and this is the shortened version of his answer.) He certainly lived up to this philosophy, both as a player and a manager. Having been signed for Athletico Madrid in 1964, he won the Copa del Rey in his first season and again in 1972. He then helped his team win the league title in 1966, 1970 and 1973. He is the highest goal-scorer in Atletico's history. His legendary status was to be elevated yet further by his achievement as a manager at this club. Over four different spells at the club, Aragonés won 8 trophies, making him the most decorated manager in the club's history. 3 Copa del Reys and a La Liga title, alongside other major honors are evidence for the managerial success he enjoyed at club level. He managed 791 first division football games, which is more than anyone else in history.
His most notable contribution to Spanish football however, was arguably the success he achieved with the national team. Spain had not won a major tournament in 44 years. Aragonés was concerned that his team would not be able to outmuscle more physical opponents so he adopted a style of football known as "Tiki-Taka" (Short passes and quick movement.) This decision changed the nature of Spanish national football and brought with it unprecedented rewards. He won the 2008 European Championship and laid the foundations for future Spanish triumphs. The current manager of the Spanish national team, Vincente del Bosque, who won the 2010 World Cup and 2012 European Championship with Spain said that "Luis paved the way", which underlines the importance of Aragonés' influence in this Spanish footballing revolution.
So as Spain woke up in mourning on Saturday February 1st, the flag at "Cerro del Espino" (Athletico's training ground) flew at half-mast. Aragonés wore the number 8 shirt during his time as a player at the club and this number was significant in tributes paid to him over the weekend. Fans left flowers, shirts, candles and scarves at gate 8 of the stadium, in the dressing room a No8 shirt with his name printed on the back, hung from a peg alongside those of the team. An enormous shirt was paraded onto the pitch by former players and an immense portrait was unveiled in the stand behind one of the goals. It was a fitting tribute, and a chance to say a sad goodbye, to the hero of Atletico Madrid.
---
Keywords: atletico madrid,famous spaniards,spanish football,luis aragones