National Parks to Experience in March
by John Bascombe on Wednesday, March 19, 2014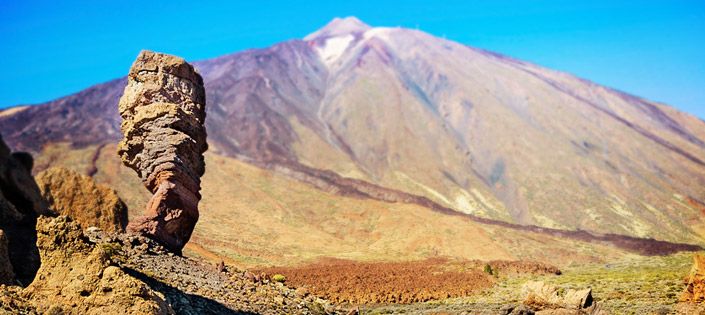 Top 10 National parks in Spain and Latin America
In Spain, we're preparing to dive head first into spring and all the natural splendor that comes along with it, and we're suggesting a few of Spain's most treasured places for appreciating nature. Keeping in mind that the southern hemisphere will soon be welcoming autumn, we've included suggestions of natural paradises to visit on both sides of the equator, in Spanish.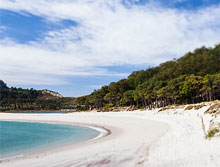 1. Atlantic Islands of Galicia National Park  
Off the coast of the Spanish region of Galicia, opposite Rías Baixas, you'll find four chains of islands around which divers can behold the wonderful underwater landscapes that fascinated Captain Nemo in Jules Verne's classic novel 20,000 leagues under the sea. The island chains are Cíes, Ons, Sávora, and Cortegada. You can access them from Vigo, Ponteverdra or the Ría de Arousa. You can also taste the best small crab, bass, and octopus that's made available by the local sustainable fishing traditions.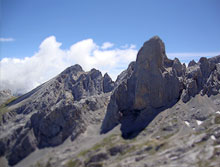 2. Picos de Europa
On the crossroads between the regions of Castile and leon, Cantabria, and Asturias, lies a scenic rock mass, where spectacular peaks tower 2,500 meters into the sky. Naranjo de Bulnes is the highest peak and a particularly challenging one for experienced climbers. The peaks of Europe are also home to one of northern Spain's wonderful cooking traditions; Cabrales cheese, which makes a trip to Arenas de Cabrales required visiting. This is also brown bear, wolf, and golden eagle country. These perfect mountain landscapes offer unique atmospheres for climbing, hiking, and enjoying spectacular views.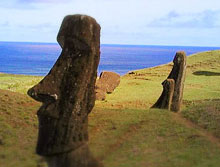 3. Rapa Nui National Park
Hopping over to the other side of the world, and more specifically to the Pacific Ocean, a little over 800 kilometers off the coast of Valparaíso, you'll find Easter Island, one of history's living mysteries. This is where Maoi statues remain fixed in unflappable concentration, observing the island's surrounding waters in curious anticipation of the unknown, witnesses to the intriguing past of an isolated world that mysteriously disappeared. From the town of Hanga Roa, you can immerse yourself in Chile's remote island scenery and its autumn season.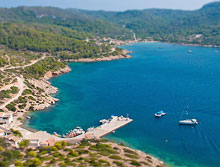 4. Cabrera Archipelago Maritime-Terrestrial National Park
This chain of islands sits just ten kilometers south of Mallorca, where it offers an alternative to beach resort tourism; this national park is considered one of the Mediterranean's best preserved ecosystems. The Island of Cabrera, the Island of Conejera, and 15 smaller islands make up the archipelago, where incredible panoramas lie above and below the surface of the sea. 90 meter vertical drop offs and unique spots such as Cueva Azul (blue cave) await eager viewers. The area gets little rainfall, meaning that the water is clean, clear, and an ideal place for diving. Finding this piece of "Ulysses' Mediterranean" as naturalist Félix Rodríguez de la Fuente described it, quite removed from heavy tourist speculation is another one of the great appeals of these islands.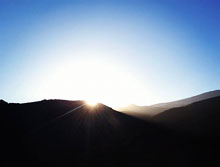 5. Sierra Nevada National Park and Natural Park
When most think of Spain's Sierra Nevada Mountain Range, they generally think skiing, since one of the country's most important ski stations is located here. Tucked away within this enormous park however are some of Andalucía's most fascinating spots: Alpujarras, one of the peninsula's last Muslim bastions, which offers scenery as gorgeous as that of Barranco del Poqueira, and charming towns with names still sound Mozarabic: Capileira, Pampaneira, Bubión…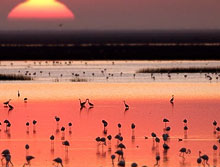 6. Doñana National Park and Natural Park
As a stopping point for birds heading south from northern Europe for the winter and going back in the summer, this park is a paradise for birds and birders alike. It is better known as Coto de Doñana given its history as a private hunting reserve of the dukes of Medina Sidonia. The park, mainly located in the province of Cádiz and Seville, contains extensive and well preserved marshlands. The Iberian lynx is one of the area's special gems, along with dune landscapes and points of interest with religious traditions, such as the town of Almonte, where over a million pilgrims head each year as part of the Romería del Rocío, a traditional pilgrimage / walk.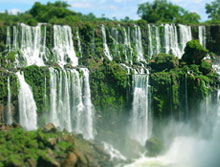 7 Iguazú Falls
In the Argentine province of Misiones, where the Paraná River meets the Iguazú River (a name that comes from guaraní "I Guazú" or "Big Waters"), this fantastic ensemble of 275 waterfalls spills from between 40 to 80 meters high, stretches 2,700 meters in width, and marks the border between Argentina and Brazil. The sound of the falls can be heard from 20 kilometers away. This is clearly one of the most impressive natural wonders of the world.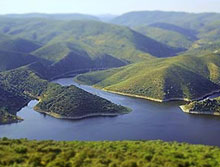 8. Monfragüe National Park
Hidden right in the heart of Extremadura, surrounding the tiny town of Villareal de San Carlos (the park's only town), is one of Spain's little known treasures. This unique setting offers a wide range of possibilities for hikers and nature lovers, where you can explore a land thriving with cork, oak, and wild olive trees, along with deer, otter, and wildcats. Lift your gaze to the sky to catch glimpses of members of the local bird community in flight: black vultures, imperial eagles, black storks and owls all make homes here. Making your way along one of the hiking paths you can lose yourself in nature, and after a scenic hike, the area's tantalizing cuisine invites visitors to try specialties such as cerdo ibérico (Iberian pork), or juicy cherries from the Valley of Jerte. Spring is likely the best time to delve into this natural wonderland, a time when it's  bursting with vitality.
9. Machu Picchu Historical Santuary

Machu Picchu is located in the Peruvian department of Cusco in the Andes Mountain Range. This World Heritage Site covers 32,500 hectares. The area features Andean and Amazon characteristics and has the distinction of being the only place in the world to display Inca architecture integrated with the natural environment, helping to make it one of the wonders of the ancient world. Perched between 2,000 and 4,000 meters above sea level, the vegetation at this elevation is striking. The road from Cusco to the summits attracts history buffs, nature lovers, and those intrigued by the mysteries hidden within the aged walls.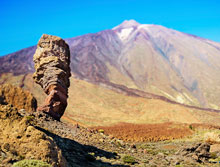 10. Teide National Park

The Teide, or "el padre Teide" as islanders still call it, is Spain's highest summit, rising 3,718 meters above sea level. It is also the country's most visited national park… which is not surprising given its extraordinary natural beauty. It's a place where you can observe the force of the planet in motion and where the landscape makes you feel like you're in another world. You can get to the park from the towns of La Orotava, La Laguna, or Vilaflor. You also must visit the visitors' center at Portillo or Roques de García, where you can build your knowledge of this dormant volcano and its surroundings. The climb to the top of the Teide is one of those experiences that nobody should miss; after spending the night in the Altavista Refuge, sitting atop the summit and observing the sunrise beyond breathtaking views of nearly the entire chain of Canary Islands, is something we guarantee you will not forget. Spring is a time when the exotic looking tajinaste flowers are in bloom and all of the region's endemic flora  are clothed in their finest splendor.

---
Keywords: national parks,sierra nevada spain,picos de europa,top 10 national parks,teide national park,sierra nevada national park,spanish national parks