Spanish Activities at don Quijote
by John Bascombe on Thursday, May 1, 2014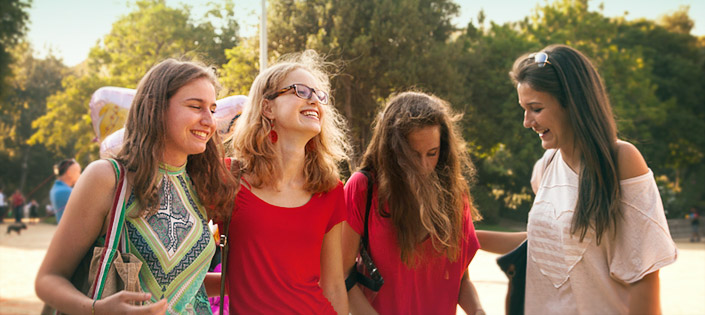 Here's a quick peek at a few of dQ's upcoming excursions, extra courses, and fun activities, all designed to give you personal insight into the rich culture you're immersed in. Participating in these events is also a great way to get to know your classmates better and maybe even get to know their culture – students often make life-long international friendships during their study abroad courses.  
So prepare to make the most of your study abroad experience, making new friends and unforgettable memories while expanding your vision of the world.  
You can also check out our full calendar of don Quijote activities for more information.
dQ Activites in Spanish Cities
The following activities are all coming up in the next few weeks and we hope to see you there; we also hope to hear you there, speaking Spanish of course!
Granada
This weekend, if you're in Granada, dQ has organized a trip to Morocco, giving you the chance to get to know Spain's neighbors to the south on the continent of Africa.
The following weekend, Friday May 9, explore Granada's Sacromonte area, where flamenco performances and casa-cuevas highlight the Valparaiso Valley. Cap off the experience by taking in a live flamenco show while immersed in this emblematic neighborhood that inspired Lorca's lyrical Romancero Gitano.  
Tenerife
This Friday, May 2, check out the tapas tour to try some of the island's most delectable dining concepts. Also on Friday, put on your dancing shoes and move to the high-passion rhythms of salsa in a very special dance lesson.
The following Friday, May 9, we invite you to indulge your appetite for delicious culinary culture –join us for an authentic Canary Island-style meal at a guachinche.
Salamanca
May 3, Salamanca students can take a trip to the nearby mountain range Sierra de Francia, where scenic mountain landscapes and charming villages offer enjoyable lessons in local culture.
The following Saturday, May 10, come with us on a trip to historic Toledo. This year, the city is particularly active as it commemorates the 400 year anniversary of the death of one of its most celebrated residents, the painter El Greco.
Valencia
Saturday, May 3, observe wonderful walruses, playful dolphins, shivers of sharks and huddles of penguins at Valencia's Oceanographic. The marine complex houses 500 species of animals representing diverse habitats, from tropical waters to the Arctic Ocean. 
Saturday May 10, we're going to the nearby picturesque town of Sagunto, where winding streets of the Old Jewish Quarter lead up to the Roman Theater and the hilltop castle. The Mediterranean hillside town inspires visitors to imagine its ancient origins, a time when Iberians erected city walls and later Romans took over.
---
Keywords: speaking spanish,spanish cities,spanish activities,activities in spanish,spanish school,study abroad spain,spanish schools,study abroad experience