Popular Spanish First Names
by laurence on Thursday, May 28, 2015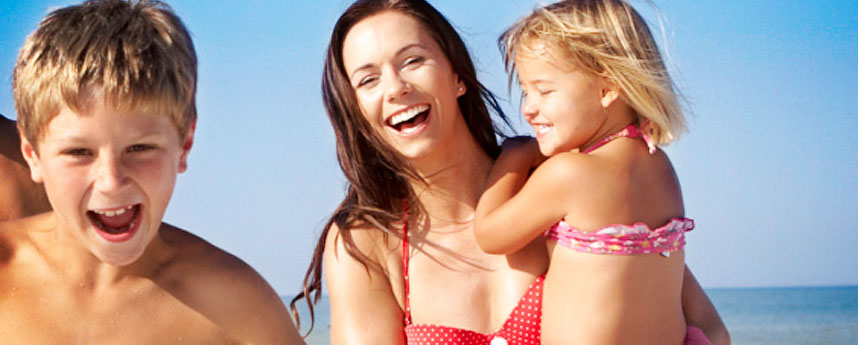 Despite the stereotypes surrounding Spanish first names, not every Spanish man is a Pedro nor every woman a Carmen. Indeed, in past generations, Carmen was a firm favorite, extremely common for Spanish girls born in the early 20th century and for many years afterwards, along with  Josefa and, of course, María. Right up until the 1950s, these names dominated the list of baby names for girls in Spain, and in the same way, Francisco, Manuel, Antonio and José hogged the top spots for boys´ names for a prolonged period.
The same few Spanish names were seen in the top 10 most popular Spanish first names lists for decades, until new trends were noted in the 1950s.
Spain is famous for its double barreled first names.
In the 1950s, it quickly became very common in Spain to give a child a double name. For girls, most of these began with María, and frequently seen variations included María Dolores, María Teresa and María Pilar. Unsurprisingly, the same trend was seen with boys´names; while the favorites didn't vary much beyond Francisco, Manuel, José and Antonio, many double-barreled names incorporating Juan and José were given to boys of the decade. José Luis and José Antonio were firm favorites in the 50s, with even more double names popular in the 1960s; José Antonio, Francisco Javier, José Manuel, Juan Carlos and Miguel Ángel all featured in the top 10.
With the monumental changes to Spanish society during the 1970s and 1980s, popular baby names in Spain suddenly started to change, as the country saw a sort of baby name revolution. The most commonly selected included David, Javier, Daniel, Sergio and Alberto, with Francisco and Manuel being knocked from the top spots. For girls, Beatriz, Sara, Verónica and Patricia were the most common 4 names in the 1980s. The 1990s however saw a wave of simplicity, with the absence of double barreled first names from the most popular; names became simple and short (Ana). In terms of boys' names, interestingly, the names so common in previous decades were wiped from the top 10 completely, with names such as Javier, Daniel, Alejandro and David firmly cementing their place on the list for a long time to come.
Although double barreled names became less common over time, their popularity can be attributed to the fact that in Spanish naming traditions, there is generally no such thing as a middle name. Furthermore, in Spanish customs the child takes both the mother's and the father's surname, making Spanish names longer than is the universal norm in terms of the amount of names per individual. However, the most popular Spanish names and the trends in these all form part of the culture, and are a fundamental part of Hispanic tradition.
---
Keywords: spanish names,spanish baby names,popular spanish names,spanish boys' names,spanish first names,spanish baby names for girls