Miguel Angel Jimenez
by laurence on Thursday, August 20, 2015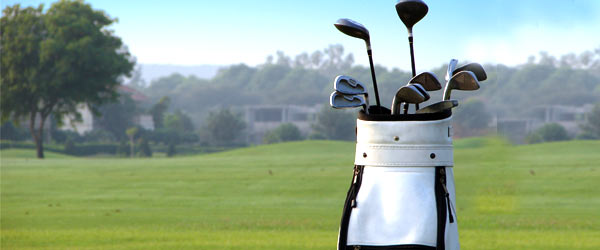 Spanish golfer, Miguel Angel Jiménez, was born in Malaga, Spain. In the initial years of his sporting career, he finished amongst the best 100 players ranked according to the European Tour Order of Merit each season since 1989, and won an impressive 5th position in 1994. While playing at the Volvo Masters, during the 7th hole in Valderrama, Jiménez is famed for scoring an albatross (otherwise known as a double eagle), which refers to a score, on an individual hole, of 3-under par.
Spanish golfer and sporting champion, Jiménez has set records, retained a multitude of titles, and goes down in the history of Golf in Spain as one of the most dedicated and gifted golfers of all time.
Despite serious injury, he has continued to play the sport, setting an unprecedented example for aspiring young golfers worldwide.
After a few years which did not bring with them such substantial successes, Jimenez returned to his usual standard of play. He went on to win a handful of tournaments, including the Volvo Masters, made his debut in the world renowned Ryder Cup, and managed to finish amongst the top three performers in one of the famed World Golf Championships, known as the WGC-American Express Championship. This streak of success only continued; in 2004, Jimenez wracked up an impressive 4 wins at various European Tour Events, a more successful record than any other golfer at the time. As a player representing both Spain and Europe, Jiménez achieved the prestigious first place in the Ryder Cup in 2010 and in 2004, the Alfred Dunhill Cup in 1999 and 2000, and the Seve Trophy, also in the year 2000.
Another important moment in his sporting career came in 2005, with a win at the Spanish Pairs Final in Andalusia, with Andrés Jiménez as his partner. Miguel then had yet another impressive season 3 years on, with two more wins in 2008, and these past successes certainly contributed both to his growing reputation as an exceptional golfer, and to his position on the Ryder Cup team for the 2008 competition. The second rare albatross of his sporting career was then scored one year on in 2009, at the BMW PGA Championships, and this time Jimenez managed to achieve a six iron 206 yard on the second shot on the par-five fourth, with wins at both the Omega Dubai Desert Classic, and at the Omega European Masters following shortly after.
In 2012, Jiménez became one of 4 assistant captains at the Ryder Cup, going on to win the 19th European Tour event he'd taken part in, going down in golfing history as being the oldest player to ever win first place on the European Tour. In a cruel twist of fate, Jiménez suffered an injury in 2012 requiring surgery and rest; he was unable to partake in any competitions for a while despite so much recent success. However, Jiménez was back on form taking part in the European Tour by late May, just 5 months after his injury. By December 2013, a year on from the accident, Jiménez had broken the record (that he had originally set) as the oldest winner on the European Tour. 
---
Keywords: jimenez,miguel angel jimenez,spanish golfer,golf in spain,best golfers,famous golfers