Cuenca – City in Spain
by laurence on Thursday, September 3, 2015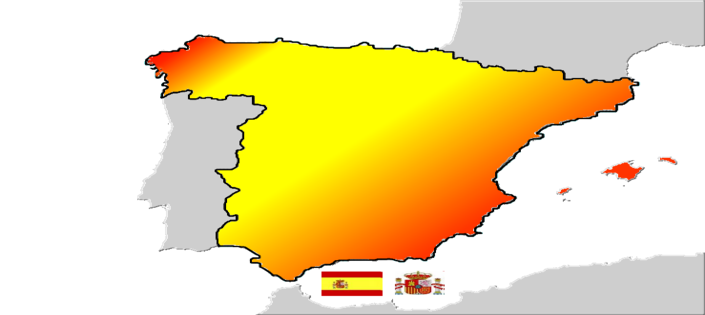 The fascinating medieval city of Cuenca, capital of the province of Cuenca, is located just between Valencia and Madrid. Cuenca remained fairly unknown until the Muslim occupation, and was then conquered in the 12th Century by the Christians.
Cuenca is a beautiful and historic city, which draws in a number of tourists for its quirky attributes and monuments
Cuenca is home to a range of sights, attractions and museums.
During the Easter season, Religious Music Week takes place in Cuenca; scholars of music, and an array of performers come together in a handful of select venues such as the Museum of Spanish Abstract Art, the church of San Miguel, and the Cuenca Auditorium. Close to Cuenca, in Valdecabras, lies the Enchanted City, situated in the hills of the Cuenca Mountains. Open throughout the year, the city is home to a plethora of interesting formations which appear as human forms, other objects or animals, which have been carved from the limestone rocks as a result of erosion from wind or water. The thermal spa resort, Solán de Cabras, famous for its medicinal waters, is situated slightly to the North. South-East, however, the landscapes are particularly unique, with waterfalls, lakes and streams giving way to areas such as Moya, Cañete and Selva Pascuala, and even further South; the Hoces Del Cabriel Natural Park.
The 'hanging houses' (las casas colgadas), which seem precariously set along the cliff edge of the gorge, are some of Cuenca's most famous landmarks. Walking in Cuenca is a popular means of exploring the region, particularly through the 5km of countryside in the Huécar Canyon, or around the city's impressive cathedral, the sole Gothic Anglo-Norman Cathedral in Spain.  In terms of museums; Cuenca is home to the Cathedral Museum, the Overhanging Houses Museum, the Museum of Cuenca, The Diocesan Museum of Sacred Art, and The Castilla-La Mancha Science Museum. The Cathedral in the Plaza Mayor dates back to 1177 and houses a plethora of artworks inside, and a variety of chapels. The town hall, which dates back to the 18th century, is situated in close proximity to the cathedral and is surrounded by street cafes perfect for visitors looking to spend a day relaxing in the sun and absorbing Cuenca's historical and cultural value.
Cuenca's economy centers mainly on tourism, a flourishing industry in the region particularly since Cuenca was named a World Heritage Site by UNESCO, a decision which was made as a result of the substantial concentration of historical monuments within the city limits. The city is made up of two main areas; the old town which is based atop a hill and circled by the ravines of the Jucar River, with the new part located on the opposing side. The more modern area of Cuenca is home to contemporary buildings, residences, and tower blocks whereas the older region conversely remains fairly well preserved and is widely considered one of Spain's top must-visit locations. 
---
Keywords: cuenca,cuenca spain,spanish city,city in spain,destination spain,visit spain