Alejandro Amenábar
by laurence on Thursday, August 6, 2015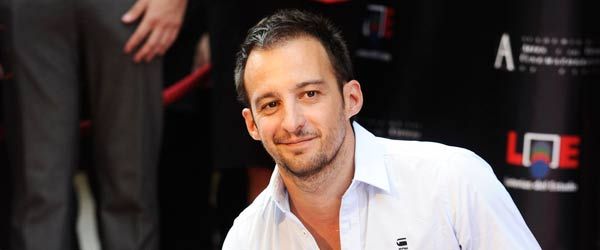 Alejandro Amenábar is a widely respected film director and prominent artistic personality in the Spanish speaking world; over the span of his career in the film industry, Amenábar has been the recipient of multiple awards, including a European film award and 8 Goya Awards. His passion for film manifests in the personal edge Amenábar brings to his works, having composed nearly every soundtrack to each of his 6 Spanish films, and having written the screenplays himself in addition.
Amenábar, one of the most talented and diverse Spanish film directors in modern times, has dual nationality; his mother is Spanish and his father Chilean.
Between the years 1991 and 1994, Alejandro made 4 short films which laid the foundations for the full length films which were to follow.
Alejandro Amenábar's interests in culture and narrative can be traced back to his childhood; it is said he dedicated much of his leisure time to reading stories, writing his own, going to the cinema or composing his own music. These experiences no doubt heightened his thirst for a creative outlet, and sharpened an already expansive imagination. The initial short films Alejandro produced were Himenoptero, La Cabeza and Luna. Indeed, it was one of these short films which sparked a series of events propelling Amenábar onto the landscape of Spanish film; on receiving a copy of the script for Himenoptero, Jose Luis Cuerda became interested in Alejandro's work, and this quickly led to him taking on the role of producer for the 1996 film Thesis, undoubtedly one of his most famous and iconic films. His next film was Abre los Ojos in 1997, which enjoyed particular success at both the Tokyo film festival and that in Berlin. However, this film is known to most film fans as Vanilla Sky, with Tom Cruise having adapted and produced it after purchasing the rights on noting its potential.
Amenábar showcased his diversity as a film producer when he directed the iconic horror film The Others, which starred internationally renowned actress Nicole Kidman. This film was extremely successful in Spain, being the most watched film of the year, and similarly in the USA, where it remained amongst the top few films at the Box Office for a period of several weeks. The Others had its premiere in 2001 at the Venice Film Festival, winning a grand total of 8 Goya awards, including Best Director and Best Movie. Another of Amenábar's most famous, and certainly most touching, pieces is known in English as The Sea Inside or Mar Adentro, which narrates the moving story of quadriplegic Ramón Sampedro, and addresses polemical issues including abortion and the film's most prominent theme: euthanasia. Amongst an extensive list of Goya awards, Mar Adentro also claimed the Academy Award in 2004 for Best Foreign Language Film. 4 years later in 2008, Amenábar released the most expensive piece in Spanish film history, Agora, which had a budget of 50 million Euros. Aside from his own works, Alejandro is also known for his composition of the soundtrack for La lengua de las mariposas or Butterfly's Tongue. 
---
Keywords: amenabar,alejandro amenabar,alejandro amenábar,spanish film