Meet Our Teachers: Sergio Ruiz from don Quijote Madrid
by Diego on Wednesday, May 25, 2016

Today we would like to introduce you to Sergio, one of the teachers at don Quijote Madrid . We've asked him what Spanish means to him. Would you like to meet him?
1. What made you want to become a Spanish teacher?
I always wanted to be a teacher, well actually, I always wanted to teach, share ideas and learn from people. The decision to become a Spanish teacher came to me after traveling the world a little, after experiencing many different things and listening to good advice from good friends who led me to the decision that I wanted to be a Spanish teacher.
2.What is Spanish to you?
Spanish is a way of seeing and understanding the world, a way of expressing yourself and living a culture. I think Spanish, just like all languages, brings many different realities and different people together.
3.What is your day to day with students like?
Well, I always try to learn from them. I don't think I ever finish a class without having learned something from them, and I hope the same goes for them with me, haha.
4.What kind of student is the most common in your classes? One who is looking for personal growth, to improve their academic profile or someone who is studying for professional reasons?
In general my students are young people who want to learn Spanish to improve their academic record or to improve their resumes, but thanks to Spanish they will also be able to travel half the world without having problems communicating with people. Many people also want to learn Spanish because they just really like the Spanish or Latin American culture.
5.What is the funniest thing that has happened to you in a class?
In general, we laugh a lot in class. Spanish classes are fun. Learning has to be fun! Because if not... you don't learn and you get bored (and I get bored too). But if I had to choose one in particular, I would choose the days when we do role-playing... acting out a scene in a restaurant, a shop, those days are always very, very fun.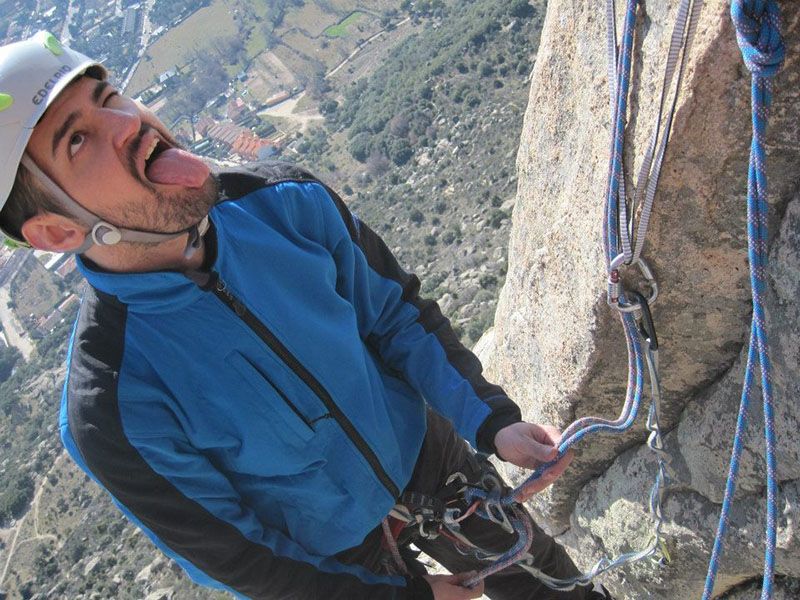 6.What is the hardest part about learning Spanish? And the easiest?
The most difficult... well, it depends on the person. For some the past tense is very difficult, for others its conjugations, or the subjunctive, it depends. But I think the thing that creates the most problems is differentiating when to use the indicative and when to use the subjunctive.
7.What have you learned from your experience as a teacher?
A lot, a lot. To be more tolerant, to make an effort to understand people, to learn about many different cultures... and so many more things
8.Are there any topics that your students find especially fun?
It depends on each person and their culture, but it's always fun to talk about rare or interesting things that have happened to you.
9.Is the Spanish culture the most important resource for learning the language or is the language the most important resource for learning about Spanish culture?
It's difficult to separate culture and language, because many things people say make sense in context. If you understand that context and know what a person is talking about, you understand them, if you don't, you'll never understand. The beauty of Spanish is also that there are many different cultures that speak the language and many of them have many more things in common than just the language.
10.If you had to summarize the Spanish language and culture in one word, what would it be?
Wow, that's difficult.... Hmmm... I know: Joy
Now that you know a little more about Sergio, what are you waiting for? Visit him at our school in Madrid!
---
Keywords: spanish teachers, don quijjote teachers, learn spanish,