7 Reasons why Spanish is the Best
by suzanne.pope on Friday, April 28, 2017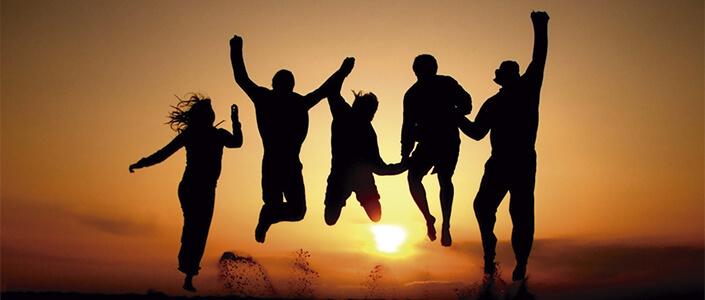 'If you talk to a man in a language he understands, that goes to his head. If you talk to him in his own language, that goes to his heart.' - Nelson Mandela. Over 400 million native Spanish speakers world-wide would probably agree that Spanish is the best! We think so too, and here are a few reasons why you should learn Spanish as your second language.  
|
"Si hablas a una persona en una lengua que entiende, las palabras irán a su cabeza. Si le hablas en su propia lengua, las palabras irán a su corazón". - Nelson Mandela. 
Más de 400 millones de hablantes nativos de español seguro que estarán de acuerdo con esta frase y afirmarán que el español es el mejor. 
1. It's a global language.  |  Es un idioma global. 
If you want to visit beautiful destinations and understand the culture on a deeper level, Spanish will give you that ability in at least 21 countries where it is the official language. Imagine traveling to Ecuador or Mexico or even Spain, and being able to get around and meet local residence on your own, without a guide!  |  Si quieres visitar bellísimos lugares y comprender una cultura más profundamente, el español  te da la posibilidad de conocer al menos 21 países en los que es lengua oficial. Imagina viajar a Ecuador o México o incluso España y ser capaz de entenderte con la gente local por tus propios medios sin guías. 
2. Spanish opens a whole world of interesting activities.  |  España te ofrece un mundo de interesantes actividades.
It is the root of many beautiful dances like tango, salsa and flamenco, all of which have their own specific music and associated unique instruments. Learning the language will help you understand their meaning, cultural roots and historic background. Equally fascinating are the classic Spanish writers like Cervantes, Gabriel Garcia Marquez, Federico Garcia Lorca and Pablo Neruda. All of a sudden, you have new literature to read, Spanish blogs to discover, news with different perspectives to read and great songs to sing.  |   Aquí están las raíces de bellos bailes como el tango, la salsa o el flamenco, muchos de ellos, además, gozan de una música  particular y de instrumentos propios.  Aprender el idioma te ayudará comprender sus diferentes significados, sus raíces culturales y su bagaje histórico. Igualmente fascinantes son los escritores españoles clásicos como Cervantes, Gabriel García Marquez, Federico García Lorca y Pablo Neruda.  Encontrarás nueva literatura para leer, blogs en español para descubrir, noticias con diferentes puntos de vista y estupendas canciones para cantar.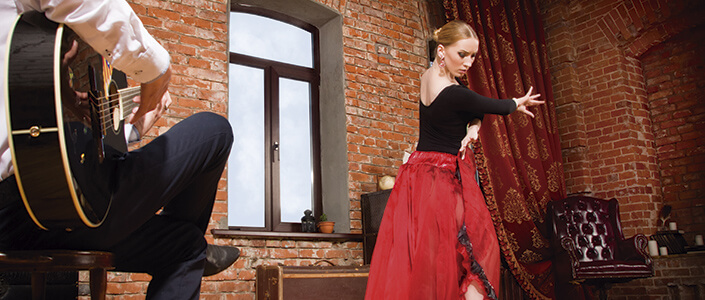 3. Spanish is ranked #1 on Britain's Languages For the Future report.  |  El español ha sido clasificado como el primero del informe británico Idiomas para el futuro. 
This report was specifically created to rank the most important languages for UK citizens to learn after English, but the information is universal – Spanish is the language of the future! Spanish is indispensable for any global business and opens many doors for workers across all industries.  |   Este informe fue  específicamente creado para clasificar los idiomas más importantes que deben aprender los ciudadanos del Reino Unido, pero la información es de carácter universal: ¡El español es el idioma del futuro! El español se ha hecho indispensable para cualquier negocio internacional y conocerlo abre muchas puertas a trabajadores de todos los sectores. 
4. It's one of the most spoken languages in the world, as well as the most used on the Internet.  |  Es uno de los idiomas más hablados  y uno de los más usados en Internet. 
There are more than 400 million native Spanish speakers worldwide and many more who speak Spanish as a second language. Although there is some argument, Spanish is largely regarded as the third most used language on the Internet.  |   Hay más de 400 millones de hablantes nativos de español repartidos por todo el mundo y muchos más lo hablan como segunda lengua.  Aunque hay cierta polémica en torno a esto, el español también es el tercer idioma más usado en Internet.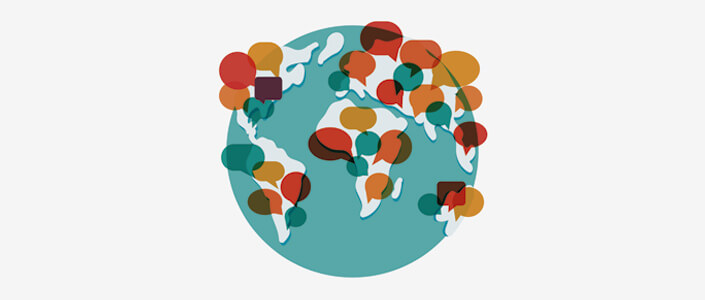 5. Spanish is closely linked with other Romance languages like French, Italian and Portuguese.  |  El español está relacionado muy de cerca con otras lenguas romances como el francés, el italiano o el portugués. 
That means that once you have some knowledge of Spanish, you will most likely find that learning another Romance language is much easier. For example, Spanish and Portuguese have 89% lexical similarity and according to a study, it is possible to a certain extent to understand each other.  |   Esto significa que teniendo conocimientos de español, podrás aprender otras lenguas romances de manera mucho más sencilla . Por ejemplo, el español y el portugués tienen un 89% de similitud léxica de acuerdo a un estudio de John B. Lensen, así que es posible que un hablante de español y de portugués se comprendan. 
6. Spanish is 100% phonetic.  |  El español es 100% fonética.
Compared to many other languages, Spanish is quite easy to learn! It follows rules for the most part, it sounds like it is written and written how it's pronounced. That's a relief!  |   Comparado con otros muchos idiomas, ¡el español es muy fácil de aprender! Prácticamente no hay excepciones a sus reglas y suena tal y como se escribe. ¡Es un alivio!
7. Spanish will open doors for you academically and professionally.  |  El español te abrirá muchas puertas académicas y profesionales. 
Spanish is an official language of the United Nations, International Criminal Court, World Trade Organization, International Labor Organization, International Telecommunications Union, Latin Union, African Union, Central American Common Market, European Union, Mercosur, North American Free Trade Agreement, Organization for Security and Cooperation in Europe, Organization of American States  and the Union of South American Nations.  |   El español es uno de los idiomas oficiales de las Naciones Unidas, la Corte Penal Internacional, la Organización Mundial del Comercio, la Organización Mundial del Trabajo, la Unión Internacional de Telecomunicaciones,  la Unión Latina, la Unión Africana, el Mercado Común Centroamericano,  la Unión Europea, Mercosur,  el  Tratado de Libre Comercio de América del Norte, la Organización para la Seguridad y la Cooperación en Europa, la Organización de Estados Americanos y la Unión de Naciones Suramericanas.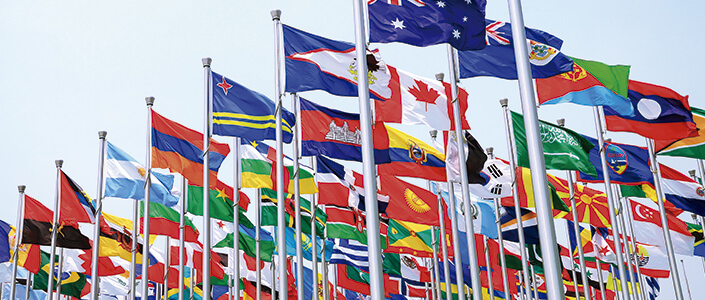 ---
Keywords: language, spanish, study, travel, learn, academic, university, spain, south america, dance, sing, music