Best Day Trips from Valencia
by Redacción don Quijote on Wednesday, September 06, 2017

Valencia is a city that never gets old, but for those moments when you're yearning for a change of scenery, check out these can't-miss day trips.
For our students studying in Valencia, we have two words for you: lucky you! Valencia has everything you could ever desire: beautiful beaches, perfect climate, bustling metropolitan life, and a unique charm that's part contemporary, part traditional, but all Mediterranean. And for when you're yearning to step out of city life for an exciting day trip, you're only a quick car or train ride away from some amazing sites, impressive naturescapes and idyllic towns. Here are some of our recommendations for some of the best day trips from Valencia.
Altea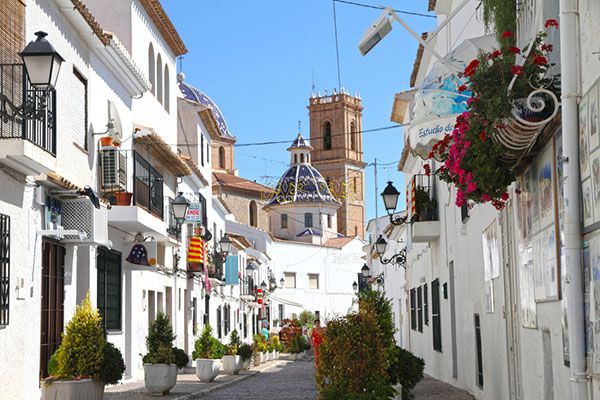 Looking for that super quaint, charming village to remind yourself why you fell in love with Spain in the first place? If so, Altea is a must-see. This adorable town, located on the Costa Brava approximately 1.5 hours south of Valencia (by car), is known for its labyrinthine cobblestone streets and picturesque white-washed houses. In the heart of the historic center is the beautiful La Mare de Déu del Consol Cathedral, topped with its iconic dome of bright blue-and-white tiles. Take a walk through Altea's streets and narrow alleyways, and you'll catch breath-taking glimpses of dazzling blue: the sparkling clear waters of the Bay of Altea. The town is also known as an increasingly popular destination for artists; their presence can be felt in the bursts of bright color that adorn pristine white facades and the quirky, artisan boutiques.
While Alsa Bus Company does have direct trips from Valencia to Altea (3 hours and 15 minutes), a shorter bus trip would require you to make a transfer in Benidorm. The quickest option just might be renting a car with some friends, rolling down the windows and enjoying the ride!
Elche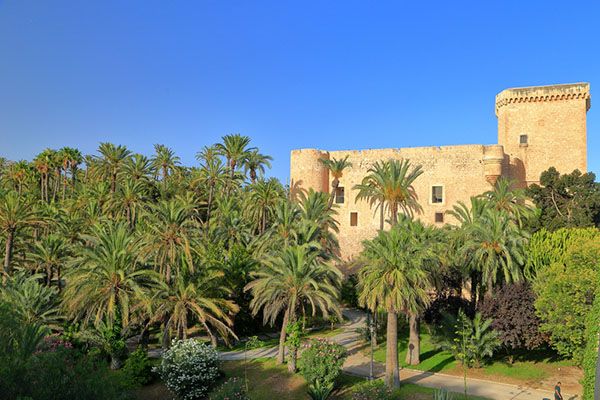 Elche is Spain's incredible gift to lovers of palm trees and pre-Roman history. This city, considered the third largest in the Valencian Community (after Valencia and Alicante), is a true trove of hidden treasures. On arriving to the city, Elche looks a bit like a godforsaken desert -- but enter the city and you'll find a vibrant green oasis. Be dazzled with its lush overgrowth of palmeras, or palm trees. In fact, Elche has to so many palm trees and orchards that it was named a UNESCO World Heritage Site in 2000. The Palmeral de Elche is a must-see palm orchard, and the Huerto del Cura Garden is home to lovely tropical plants, peacocks and the main attraction: the Imperial Palm, a striking one-of-a-kind palm tree with seven branches growing out of one trunk!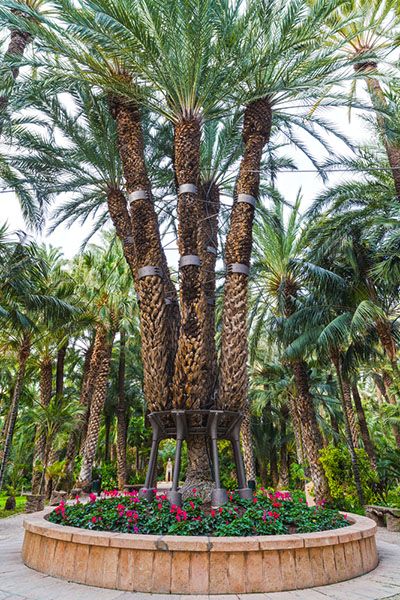 But Elche isn't just about its surface beauty – beneath its city grounds are thousands of years of priceless pre-history. Elche's roots are known to date back to the 5th century B.C.; the territory has been occupied by Iberians, Greeks, Carthaginians and Romans. Get a history lesson in any of Elche's various museums, or better yet, see it for yourself at the impressive and vast archaeological site, La Alcudia!
You can get from Valencia to Elche directly by bus: the trip is a little more than 2 hours and you'll only pay around €13 roundtrip. The Renfe high-speed train will also take you from Valencia to Elche in 2.5 hours for about €22.
Xàtiva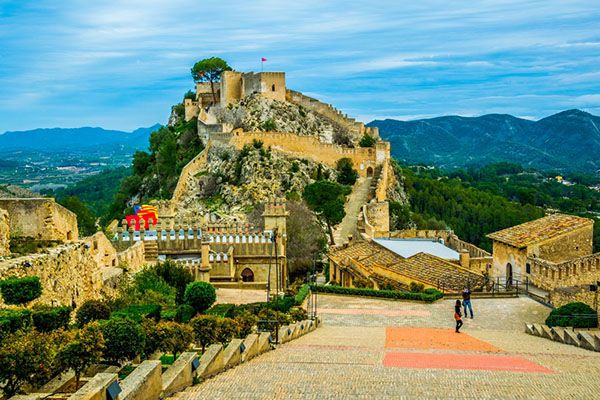 Xàtiva is another stunning Valencian city that will amaze you with its antique charm and fascinating history. First off, let's talk about the elephant in the room: that castle. Majestically perched atop a hill, visible for miles, the Castell de Xàtiva is second-to-none in its regal beauty… and, of course, its breath-taking views!
Make sure to allocate enough time in Xàtiva for the other sights, though: the Collegiate Basilica of Santa María is a 16th century haven for ancient religious art; the Hospital Reial is renowned for its striking blend of Gothic and Renaissance architecture; and the Iglesia de Sant Domènec for its contributions to medieval culture during the Middle Ages… and the list goes on. Located just an hour away from Valencia by car, why not hop in a Bla Bla Car? Or if you prefer public transportation, you can get there by Renfe's high-speed train or Cercanías.
Albufera Natural Park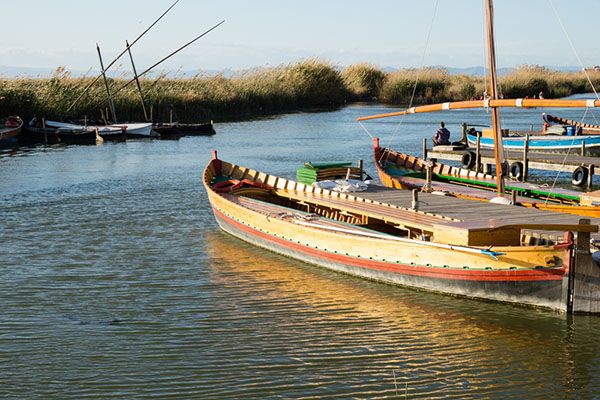 Albufera Natural Park is the perfect last-minute city escape; just 20 minutes away by car and under an hour by bus, the pristine tranquility of Albufera will leave you speechless. Disconnect from Valencia´s bustling urban life and come recharge your batteries; take a scenic boat ride on the largest lake in Spain, have a picnic while taking in the area's unique bird and wildlife, or explore the sleepy nearby town of El Palmar, known for its amazing cuisine (especially paella). The park offers guided tours, bike rentals and other organized events so that visitors can take full advatange of Albufera's splendid landscapes and rich ecosystems. What better place to relax, play and reconnect with nature? Check out Visit Albufera for more information.
Valencia is a destination that is overflowing with beauty, culture and history – both within and outside its city limits. So why not spend your day off discovering everything Valencia's nearby towns, cities and parks have to offer? Take a day trip and have an adventure!
---
Keywords: