Mercado de la Lonja del Barranco, much more than a market.
by Trad by Mark on Monday, February 26, 2018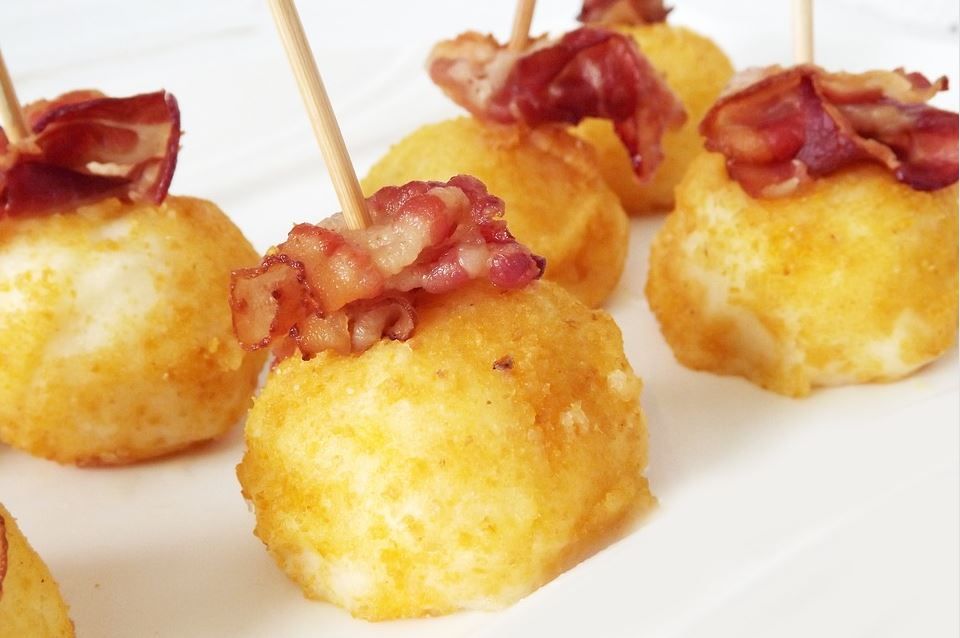 Today we decided to go for a "mercantile" trip around the city of Seville. We are going to visit one of the most important markets in the city and tell you all the secrets, so when you visit Seville you know where to go.
Let's discover Seville!
Let's go directly to the Mercado Lonja del Barranco.
We have been told that it is one of the coolest places to go and enjoy the gastronomy of the city, so let´s see if it's true.
After a walk along the river, we arrived at the market at 11.00 am, an hour after they opened so we wouldn´t be crowded with people. The first thing we see already leaves us speechless. On the outside, we see a fish market which was created many years ago and remains its structure. However, once you walk inside we discover a new modernized world.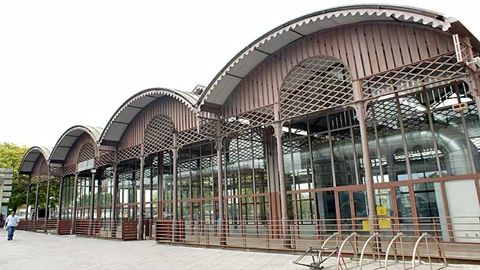 As you enter El Mercado del Barranco we see that it is not well-lit. They say it´s because of its high ceilings and large windows that allow the sun of Seville to shine inside the market.
After taking a few pictures, we started walking inside the market and, at a glance, we calculated that there are at least 20 different stations. After a quick tour of a small part of the market, we decided to grab a refreshment but there was a problem. How are we going to pick one station out of 20?
We met different people around the market and asked them where should we go, which brewery should we try, and what was their favorite cocktail bar or a wine bar? After thinking about it for a while, we decided to stop by the brewery they recommended and it was awesome. However, we had to stop there and save the other two options for the next visit because it was clear that we had to return for more fun.
From a distance, you can distinguish the brewery for its tremendously large barrels above it.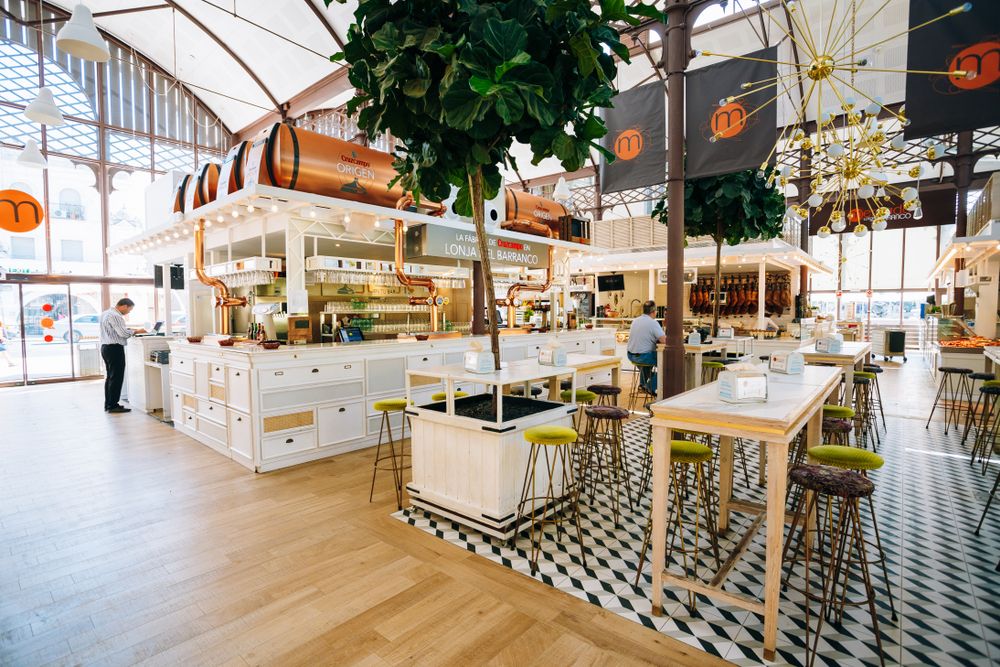 After a while, we realized loads of people entering the market from all directions. From curious people stopping by each station to tourists from around the world. It was like visiting a different world with such an amazing atmosphere. El Mercado del Barranco is next to the Guadalquivir River, we walked around the terrace and the views were impressionable. A trip to Seville is completely worth it, we promise.
Between one thing to another, the time went flying by and it was lunchtime! However, we were indecisive about what to eat? An Appetizer or the main course?
Not having a clue what to pick we took the opportunity to visit several food stations and tried a little bit of everything. Without a doubt, it was the best decision we made.
The market has such a gastronomic variety of food that it was impossible for us to go everywhere. They had appetizers, tapas, desserts, octopus, empanadas, croquettes, seafood, cheese, ham, rice ... We will be back!
We had such a great time discovering new and unique selections. When you go, you must dedicate time so you can visit most of the stations there. Also, before you leave you must watch the sunset on the terrace while you enjoy some flamenco. From there you can see all of Seville, the Guadalquivir, and even the Triana bridge!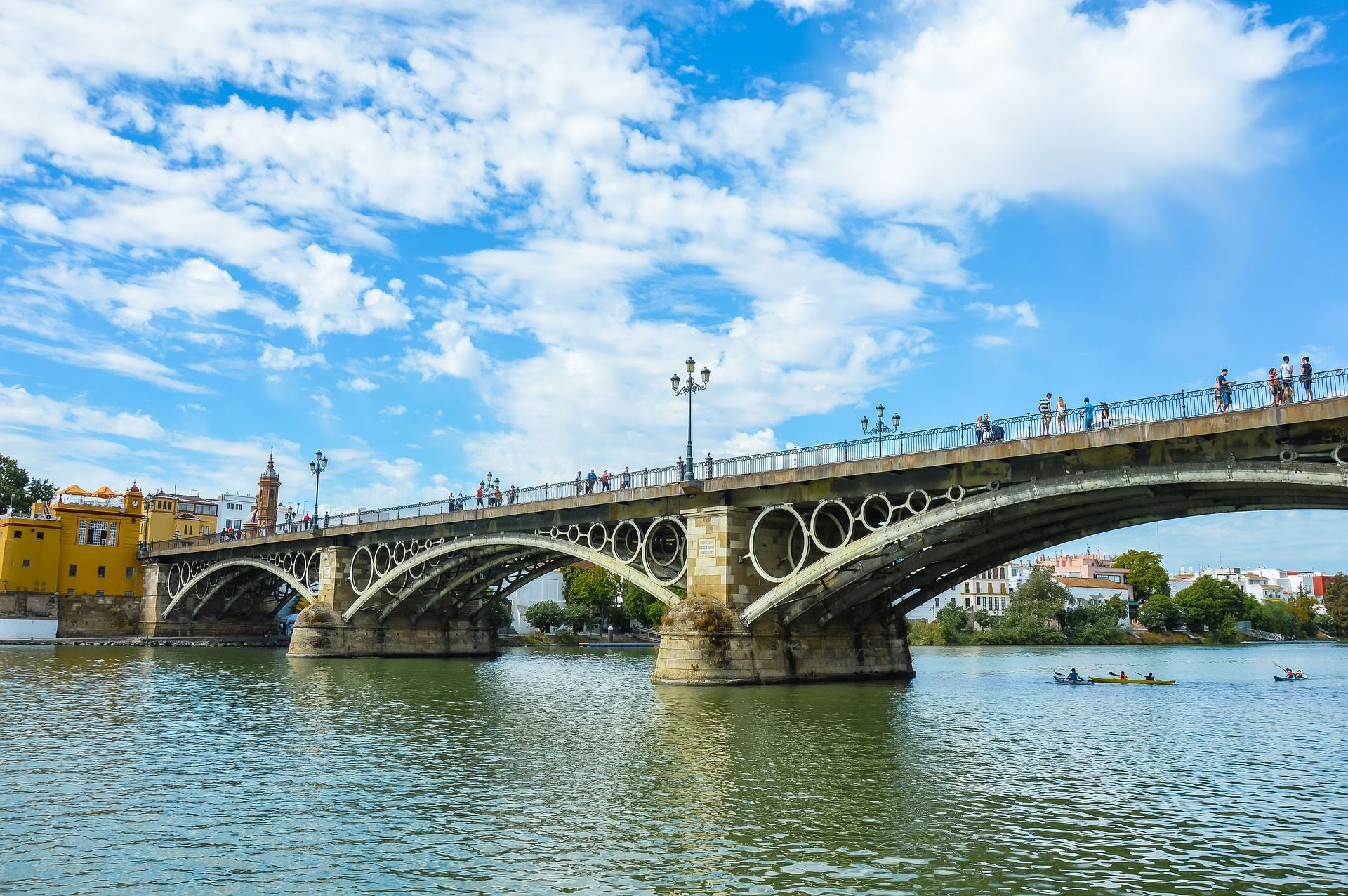 Pack your bags, go to Seville, learn Spanish and let yourself fall in love with the city.
See you soon!
---
Keywords: