Seville Survival Guide - Summer Edition
by Vanessa Johnson on Thursday, July 12, 2018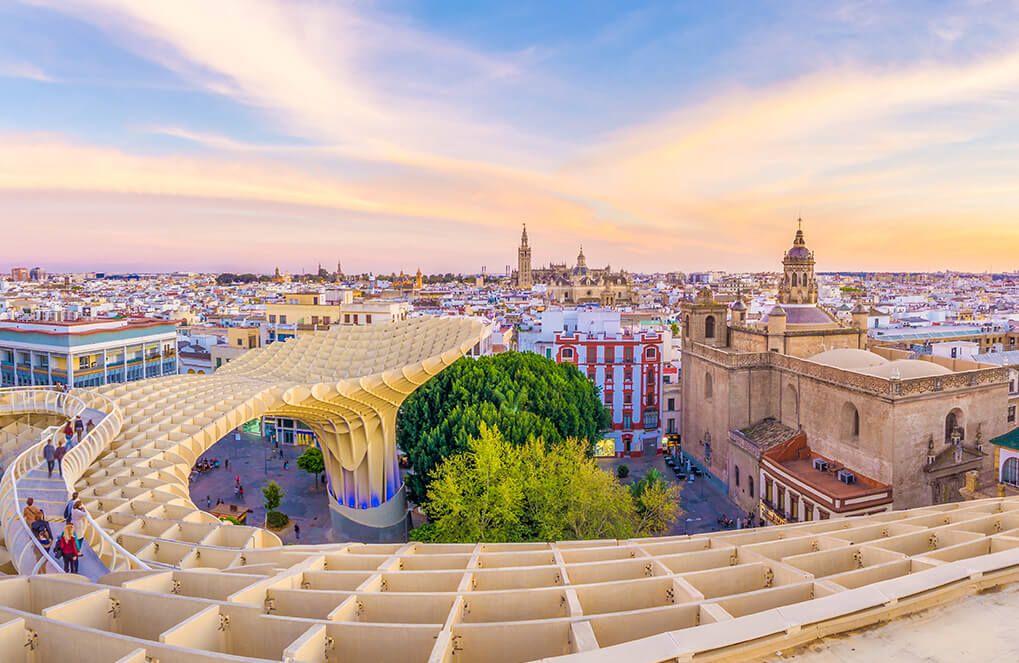 With average temperatures consistently in the 90s and no beach in sight, summers in Seville are not for the faint of heart. The upside? Those who can brave the heat are free to enjoy the city without standing in endlessly long lines, waiting for throngs of tourists to pass before taking each picture, or giving up on landing a table in popular restaurants. If you're not afraid of a little sweat (okay, maybe more than a little), visiting Seville in the summer will be an intensely Spanish experience you'll never forget.
Here are some tips to help you beat the heat:
Embrace the siesta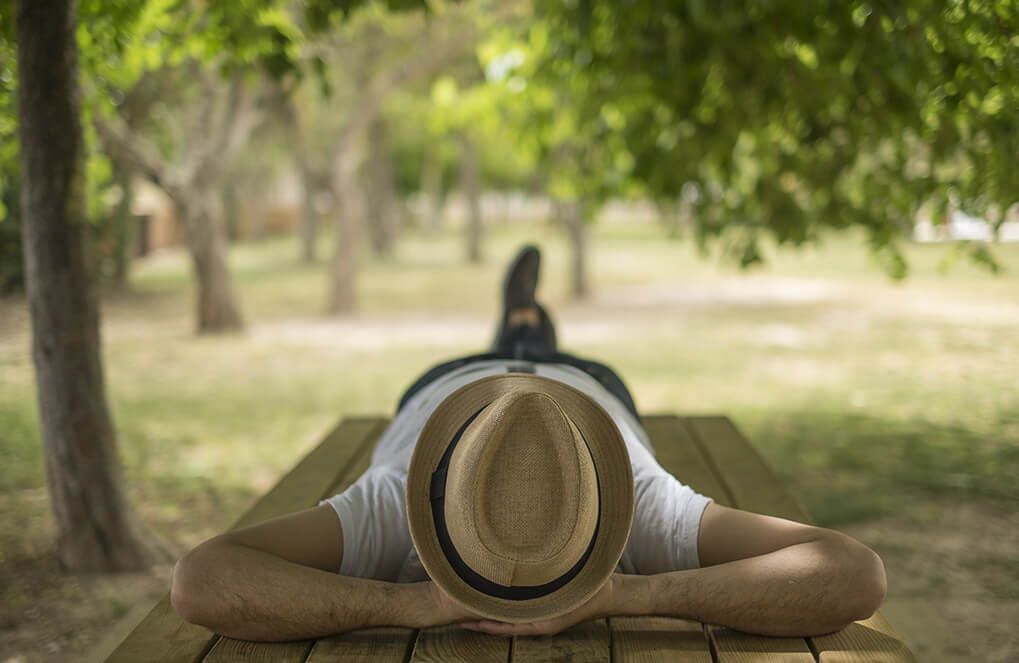 When in Spain, do as the Spanish do: avoid being outside during the hottest part of the day. Siesta time exists for a reason! You can be active all morning until you eat lunch around 2 p.m. (remember, Spanish meal times are different than what you might be used to). After lunch, plan on laying low and maybe taking a quick nap. Having a break in the middle of the day will give you time to fully enjoy your meal, chat with the people around you, and relax so you'll be ready to take on the second half of the day.
If you absolutely can't stand the idea of sitting around and doing nothing, consider visiting an air-conditioned museum (try the Flamenco Museum of Seville or the Andalusian Museum of Contemporary Art) or go for a stroll in Maria Luisa Park, where huge trees offer plenty of shade. 
Carry a fan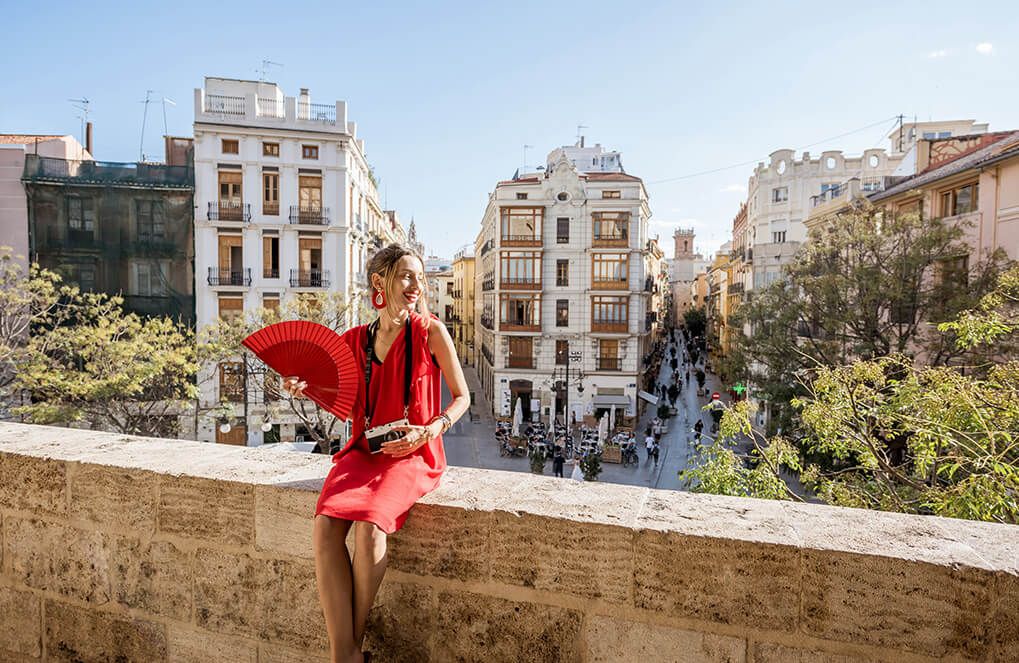 Speaking of local customs, the typical Spanish hand-fan (abanico) is one summer accessory that never goes out of style. Pick up a cheap one from a street vendor (try Plaza de España) for less than €5, or shop around for a beautiful, hand-painted work of art. You may have to dedicate part of an afternoon to perfecting your fanning skills, but before long you'll be able to open and close the fan with a single flick of the wrist. Once you get your technique down, you'll feel cooler and a little bit more Spanish!
Enjoy the nighttime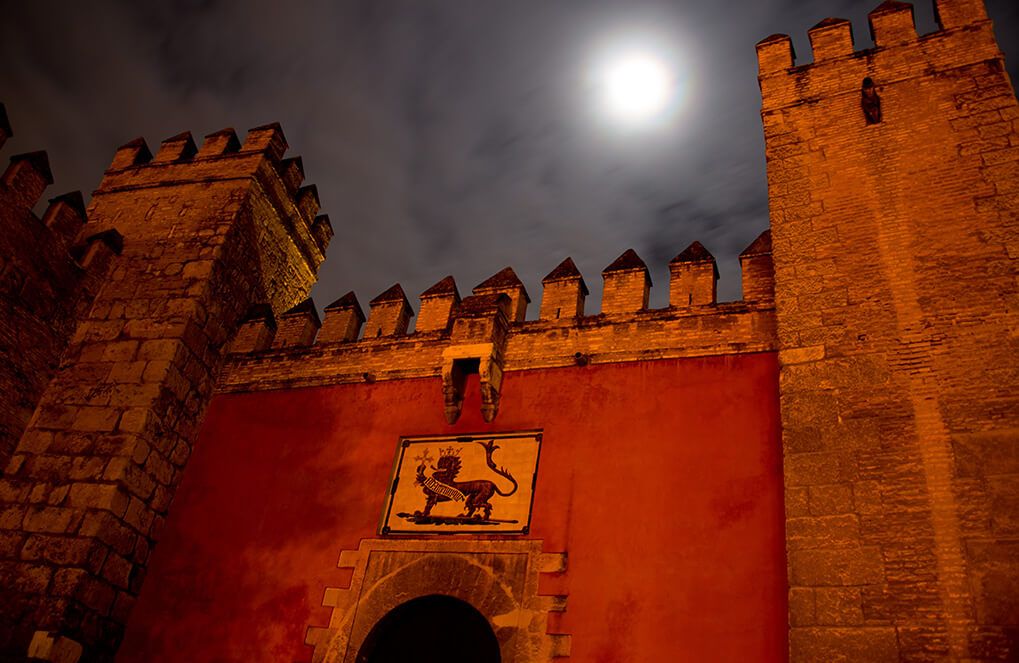 There are some things in Seville you can only experience in the summer, and one of them is a music festival called Nights in the Gardens of the Real Alcazar. Listen to classical music, world music, and flamenco in a magical, outdoor setting with 75 concerts from June to September. 
Experience a typical Andalusian fiesta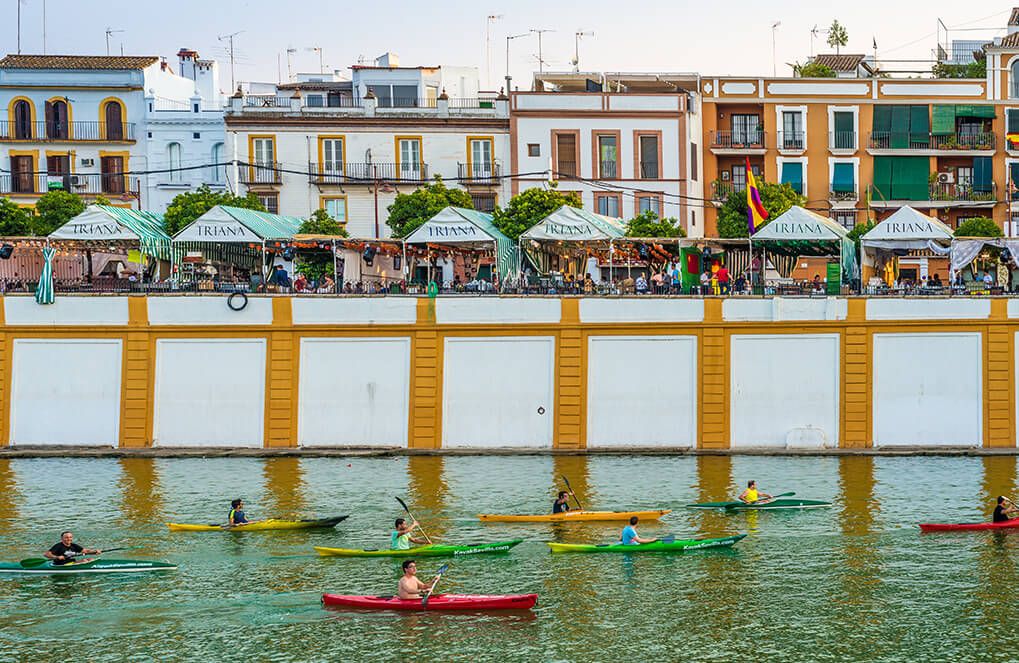 Seville's charming Triana neighborhood has its own fiesta, la Velá de Triana, that takes place over six days in late July, from Tuesday to Sunday, including July 25 (the feast day of Santiago Apóstol, aka Saint James) and 26 (the feast day of Santa Ana, aka Saint Anne). Religious celebrations are an important part of the festival, but it's a popular event for everyone to enjoy. The streets and plazas around Calle Betis are strewn with festive, colored paper lanterns, music fills the streets, and tents serving food and drinks are set up to fuel the merrymakers.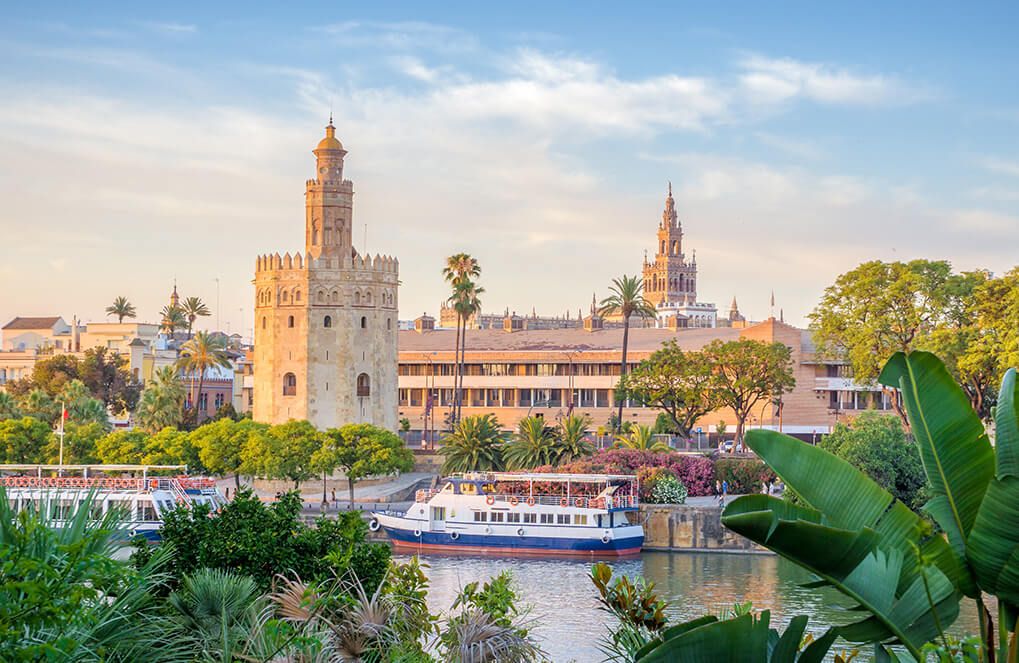 As you can see, there are lots of good reasons to visit Seville in the summer! While you're here, why not take a Spanish course at don Quijote? Speaking the language will give you a more authentic experience, plus you'll make friends from all over the world. And remember, if you can't take the heat, the Costa de Luz is so close you can hop on a bus or train, swim at the beach, and return the same day. 
---
Keywords: