Quito Survival Guide
by Vanessa Johnson on Thursday, August 30, 2018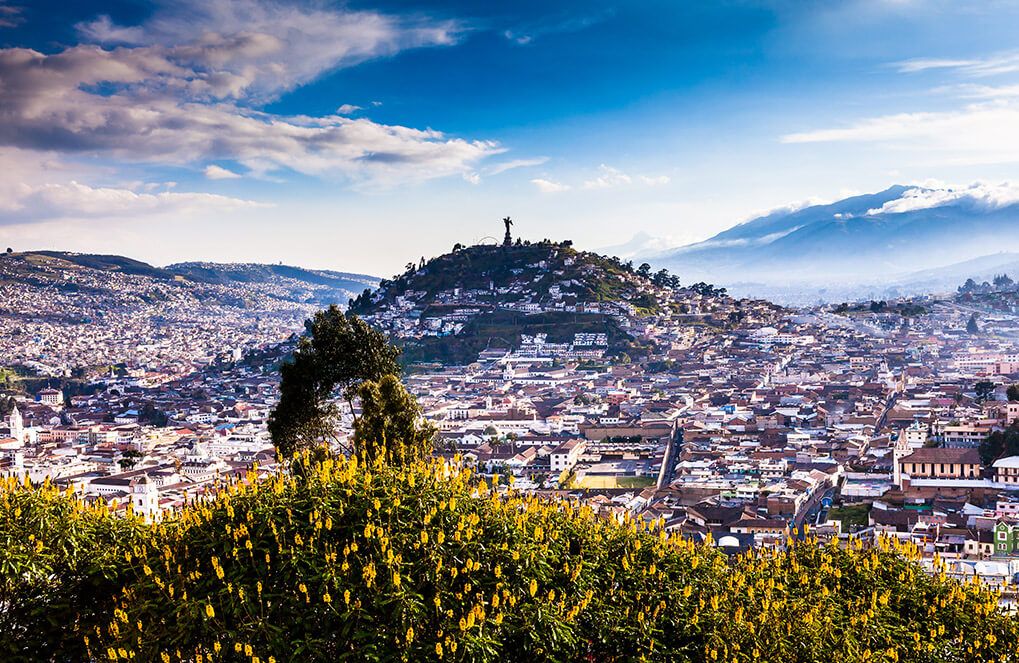 Welcome to the middle of the world. High in the Andes Mountains, Ecuador's capital straddles more than just the line between the northern and southern hemispheres; it also juggles several identities, embracing its strong indigenous roots, acknowledging its colonial past, and cultivating the booming cultural scene and modern infrastructure you'd expect from any capital city. And when you step outside the buzzing urban hub, some of Latin America's most beautiful natural landscapes await you.
Slow Start
When you arrive, you'll want to lay low — at least as much as you can, given that Quito is the world's second highest capital at 9,350 feet (about two miles) above sea level. While being up so high is great for the breathtaking views, altitude sickness is no joke, and it will take you a few days to acclimate. Just take your time strolling around and getting to know the city.
Rich Colonial History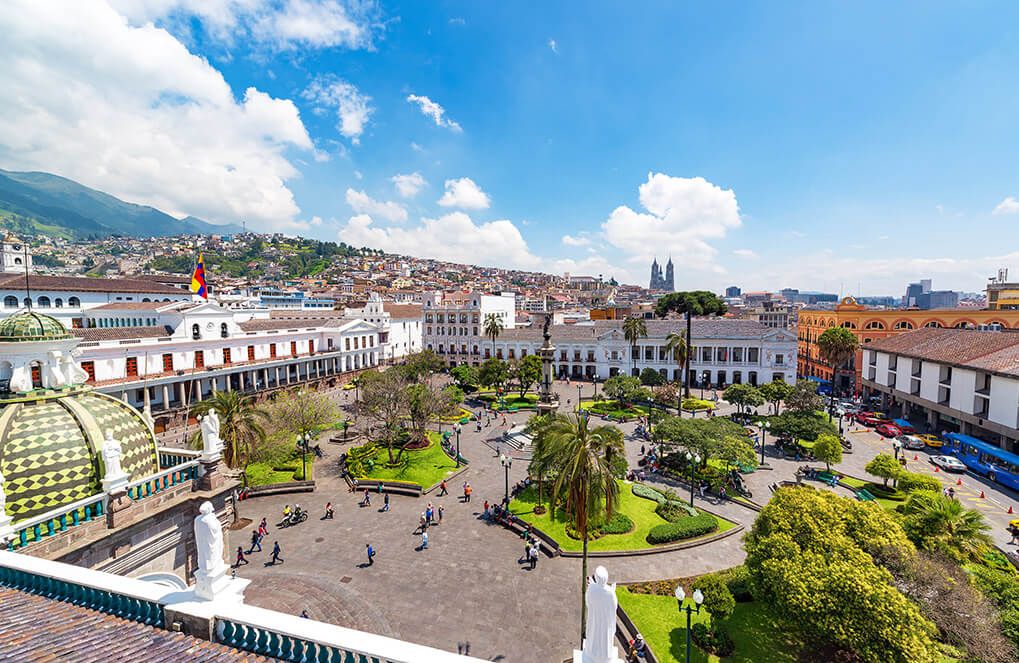 Why not start in the historic center, the world's first city to be declared a UNESCO World Heritage Site? Quito's 16th-century Old Town is a living museum lined with colorful colonial architecture, dozens of dazzling churches, and wide-open squares connected by charming cobblestone streets. Don't miss Plaza de la Independencia, Plaza San Francisco, or Plaza del Teatro. The Baroque-style Iglesia de la Compañía de Jesus, also known as the golden church, is often considered Ecuador's most beautiful building. Basilica del Voto Nacional is the largest neo-Gothic basilica in the Americas; walk up the towers for spectacular 360-degree views of the city.
A Lane from Spain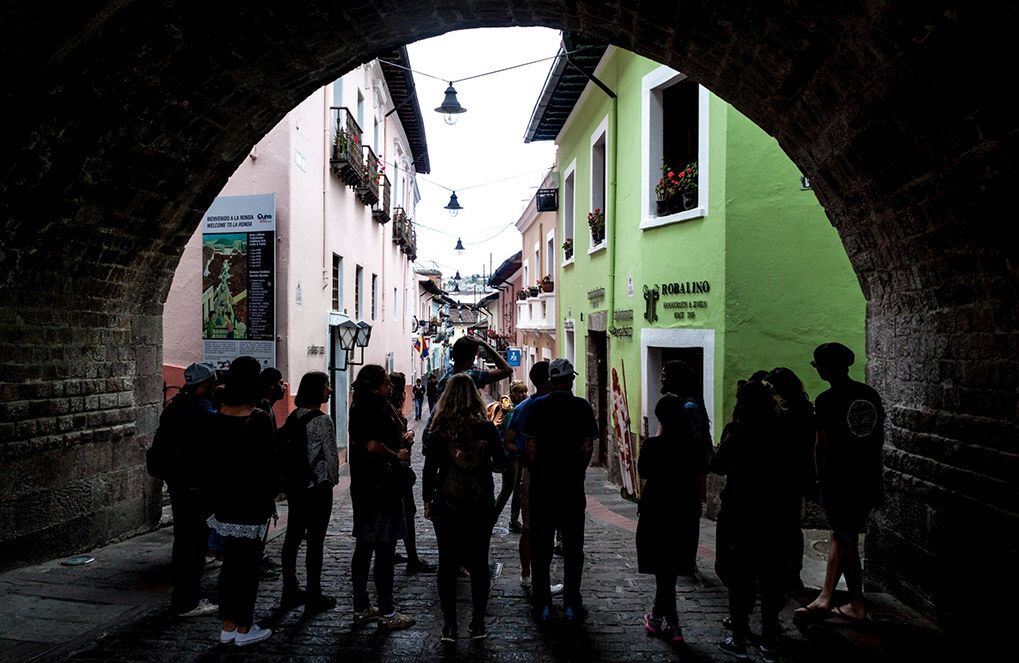 Home to poets, artists, and musicians of all stripes, La Ronda is a traditional pedestrian main street in a small neighborhood full of restaurants and cafés, small workshops and art galleries, and live music. If you've ever been to the south of Spain, the style of the buildings and flower-filled balconies may make this feel like a trip down memory lane. Expect to hear traditional music from local folk musicians as well as lively Latin music you can dance to.
Art in August
Every year, Quito shows off its artistic side with the Verano de las Artes (Summer of the Arts) festival, bringing concerts, exhibitions, theater, workshops, and a festival of lights to illuminate the capital. This is one of the year's biggest cultural events and you won't want to miss it! But even if you do, there are lots of museums open all year round including the excellent Center for Contemporary Arts and the former home of Ecuador's most famous painter, Oswaldo Guyasamín, which houses the artist's extensive collection of pre-Columbian and colonial artefacts as well as 250 of his own paintings. It's located right beside Guyasamín's magnum opus Capilla del Hombre, an unforgettable vision of mankind that balances the treacherous struggles of the downtrodden with undying hope for the future. 
Trendy Spots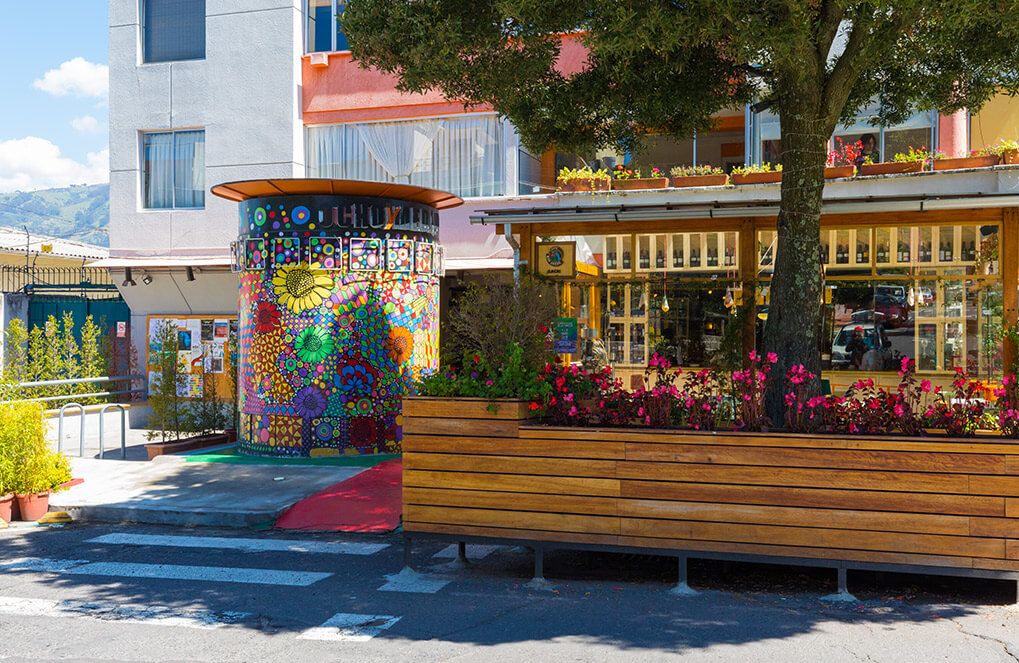 To see art and explore the city at the same time, take a walk around the colorful streets of La Floresta, a hip neighborhood full of cute and funky cafés, restaurants, and most of all, street art. Live music venues abound, and there's a farmers market on Fridays and weekends.
Market Shopping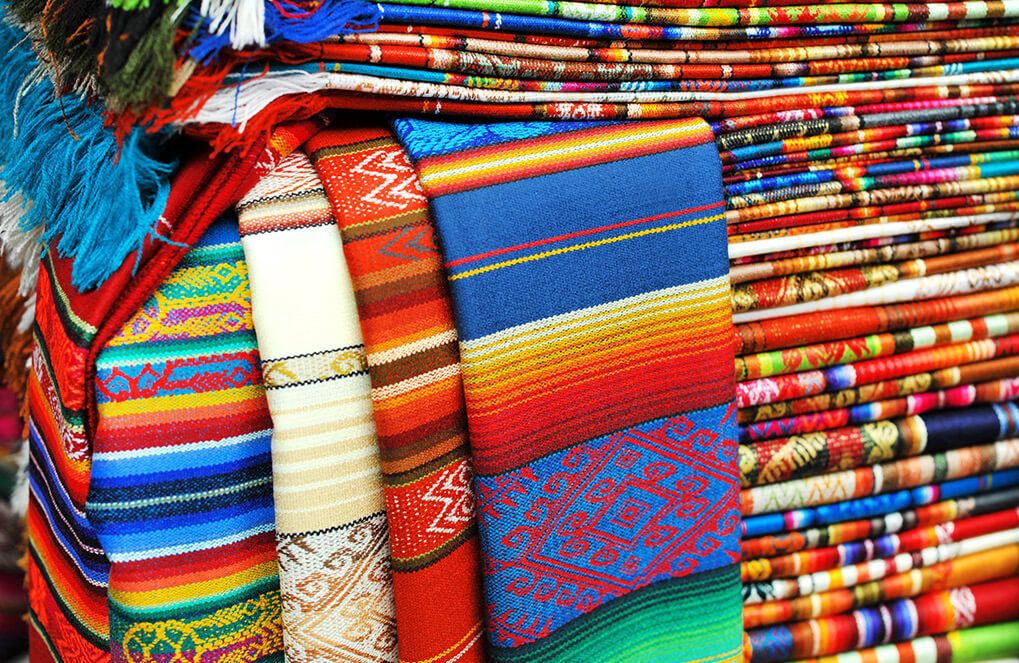 For fresh fruits and vegetables, cheerful flowers, and delicious local dishes served up hot in a market atmosphere, Mercado Central is open every day of the week. If you're looking for souvenirs or gifts to take home, Mercado Artesanal La Mariscal is a great stop for Ecuadorian chocolate and coffee as well as vibrant textiles and handicrafts. Parque El Ejido, one of the city's main parks, also hosts artisan markets.
Soaring Skies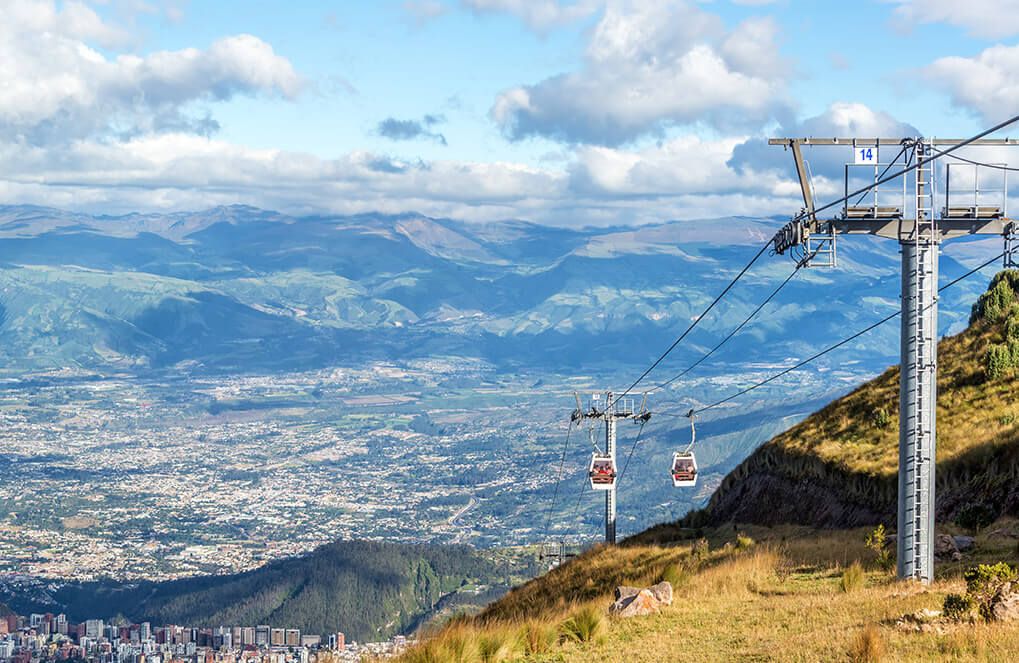 Now that a few days have gone by and you've gotten used to the high altitude, it's time for the TelefériQo, a gondola lift that will take you on a 10-minute ride straight up Pichincha Volcano to the top of Cruz Loma (a height of more than 13,400 feet). Many come just for the breathtaking views, while other, more athletic types use this as a starting point to hike up to the volcano's summit.
Nature Adventures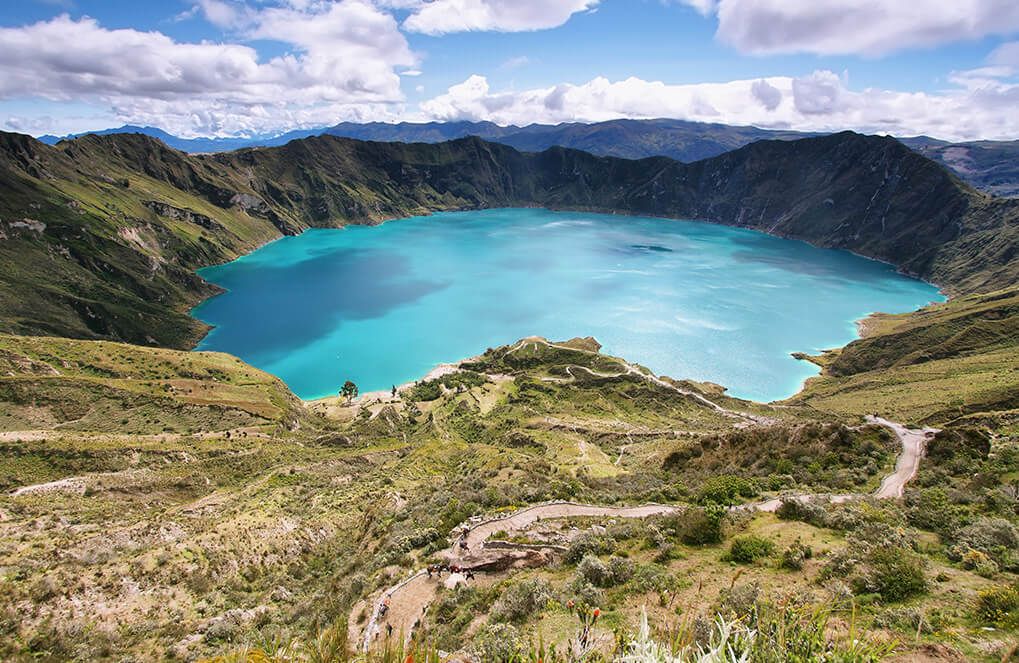 These are just a very few of the many things you can do in Quito, but if you want to get out into nature there are dozens of day or weekend trips you can take away from the city. The mystical Mindo Cloud Forest is a wonderful destination for outdoor adventures like zip lining, hiking over rope bridges, repelling down waterfalls, and river tubing. The forest is home to hundreds of bird species as well as a butterfly garden where you can see 25 different types of colorful butterflies. The bright blue-green Quilotoa Crater Lake is another spectacular place to hike and be amazed at Ecuador's natural beauty.
---
Keywords: