Easter in Latin America: Symbols and Traditions
by Vanessa Johnson on Thursday, April 18, 2019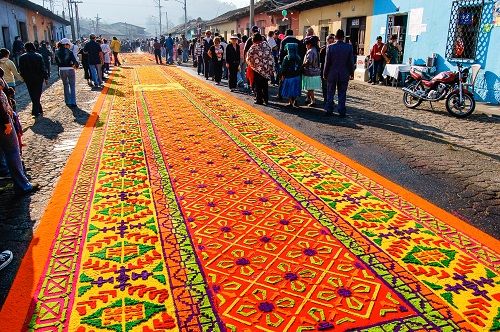 Forget about the Easter Bunny – in Spanish-speaking countries, a whole week is dedicated to commemorating the passion, death, and resurrection of Jesus and yet not once does a furry egg-bearing animal hop into view. Today we're bringing you some fun facts about Semana Santa, one of the most important events of the year in many countries around the world. Click here to read this post in Spanish.
Holy Week begins on Palm Sunday. Wherever you are studying Spanish in Latin America, on this day the city will be filled with people carrying palm leaves, often braided into crosses and other shapes, to church to be blessed. Afterwards, the churchgoers will take the palms home and hang them over or behind the front door for protection. These palms will be burned the following year on Ash Wednesday, marking the beginning of Lent.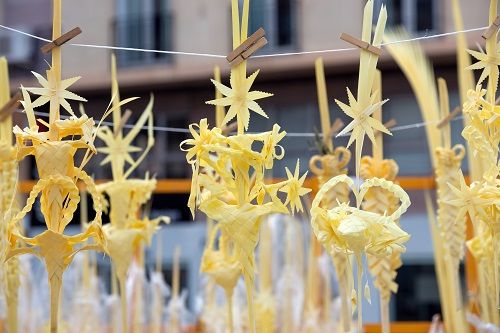 This custom, like many others, harks back to Semana Santa traditions from Spain. Street processions with live music and beautiful floats carrying religious figures through the city can also be found across Latin America. Of course, although there are several common threads that run throughout the Americas, each region's local traditions and personality is infused into the way Holy Week is observed there.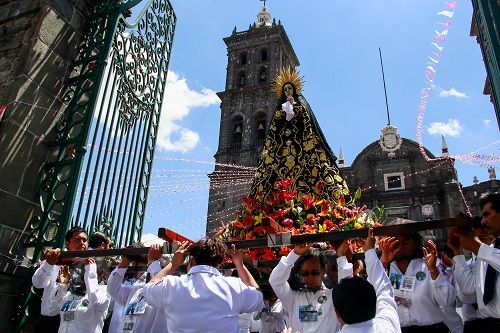 Many countries follow traditional eating customs with special foods that are typically eaten only during Lent and Holy Week. In Ecuador, that dish is fanesca, a thick soup made with cod and 12 different types of grains and legumes. The fish is said to represent Jesus, while the 12 other star ingredients (which may vary depending on the chef) represent the 12 disciples.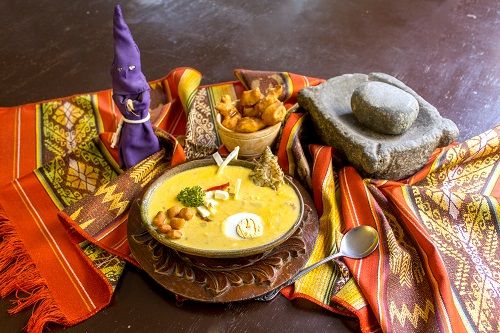 Holy Friday, the day of Jesus's death, is the most solemn day of Semana Santa. Only a few generations ago in Costa Rica and other countries, people remained mostly silent all day and refrained from bathing or swimming. People who dared to go against tradition ran the risk of turning into a fish.
In Mexico, Holy Saturday becomes a day of fire with the Quema de Judas. Large papier-mâché statues of Judas Iscariote (who betrayed Jesus), the devil, and even different political figures are hanged and burned before the eyes of hundreds of spectators. Like the Fallas of Valencia, this flaming tradition is a powerful sight to behold.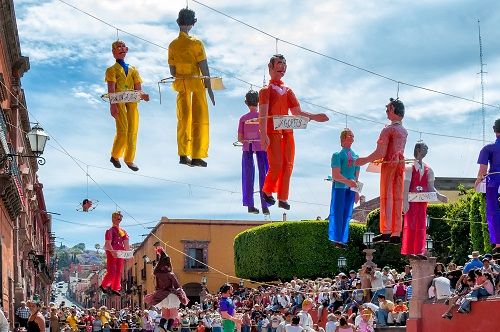 Easter Sunday is a joyful day throughout Latin America. After mass, people gather together with food, music, and dancing to celebrate Jesus's resurrection. The atmosphere is contagious, and whether or not you're consider yourself a religious person, you're sure to enjoy the emotional release.
With so many unique traditions and events, Holy Week is one of the best times to learn Spanish in Spain or Latin America and become immersed in the local culture. If you didn't make it this year, start planning your trip for April 5-12, 2020!
---
Keywords: