Top 5 Music Festivals in Spain 2020
by Maria Martin on Friday, January 31, 2020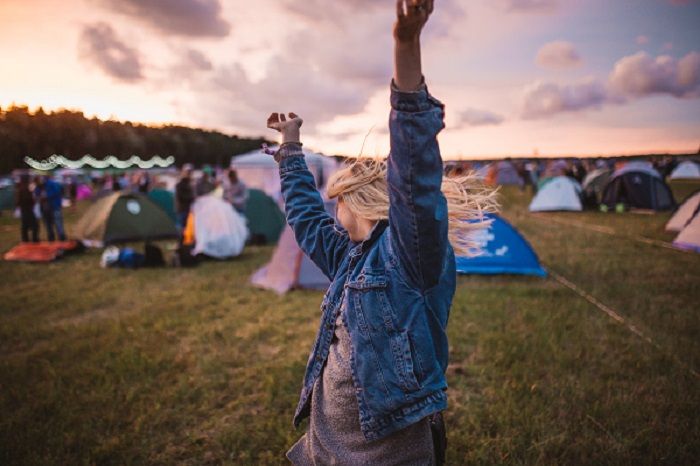 At don Quijote, we know music runs through your veins and, since we want you to enjoy this summer to the fullest, we bring you the best festivals in Spain to enjoy this year 2020. Shall we dance?
Continue reading this post in English or switch to the Spanish version.
Spain is a favorite destination for many people looking forward to spending the season laying on our stunning beaches, tasting our delicious cuisine or even learning Spanish. But, when summer shows up, the sunniest country in Europe becomes also a great musical stage to travel from north to south and from east to west.
1. PRIMAVERA SOUND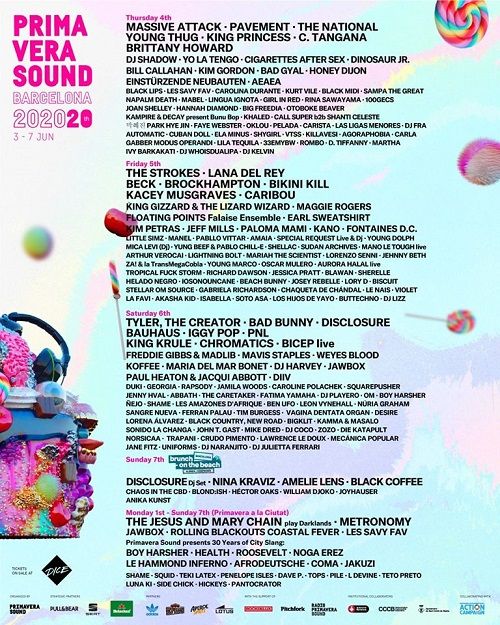 When: June 3-7, 2020
Where: Parc El Forum, Barcelona, Spain
Who: Beck, Caribou, Cigarettes After Sex, Dinosaur Jr., Iggy Pop, Nina Kraviz, Shame, The Nationals, The Strokes, Young Thug…and many more!
This festival is not only one of the most popular in Barcelona, but also a mecca to indie and rock lovers, and a model reference for urban festivals all over the world. Year after year, a great spectrum of bands fills the Parc El Forum to offer amazing shows and performances. Add this music festival to your bucket list and take advantage to explore one of the most cosmopolitan cities in the world.
2. MAD COOL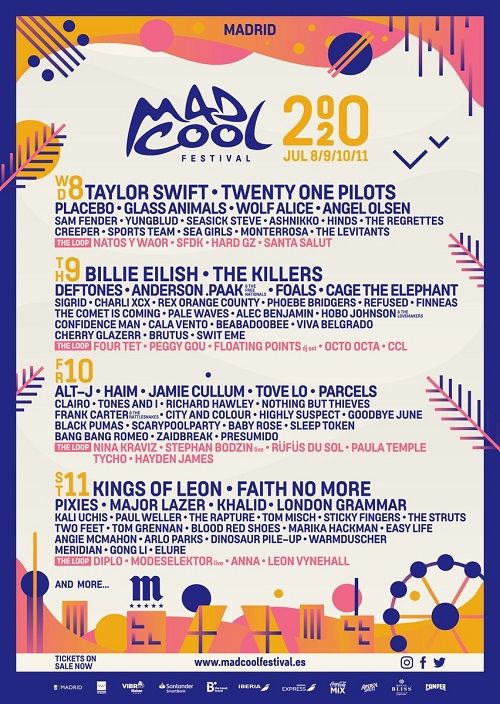 When: July 8-11
Where: Valdebebas Park, Madrid, Spain
Who: Taylor Swift, Twenty One Pilots, Placebo, Wolf Alice, Billie Eilish, The Killers, Deftones, Kings of Leon, Faith No More, Pixies… and many more!
After a spectacular debut in 2016 and three more editions that consolidated the foundation of this event, Mad Cool brings the best of the rock scene to the heart of Madrid once again, being recognized as one of the best festivals in Spain.
3. SÓNAR FESTIVAL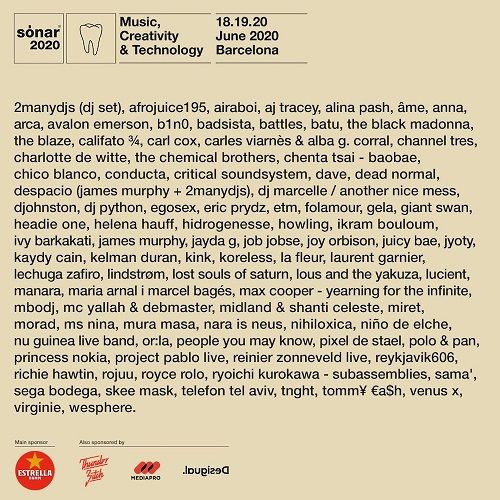 When: June 18-20
Where: Barcelona, Spain
Who: The Black Madonna, The Chemical Brothers, 2Manydjs (dj set), Afrojuice 195, Aj Tracey, Alina Pash, Âme, Anna, Arca, Avalon Emerson, Airaboi, B1n0, Califato ¾… and many more!
Sónar is one of the best sceneries in Barcelona and a "pulse of the current electronic landscape". Since it was founded in 1994, this has held 25 editions as well as other performances in different places around the world. During the day, the festival offers a huge music program along with technology and creativity conferences and workshops. At night, the event turns into a massive party that gathers thousands of people dancing to the rhythm of techno music. With its unique format and ever-changing style, Sónar continues redefining the electronic music panorama.
4. LOW COST FESTIVAL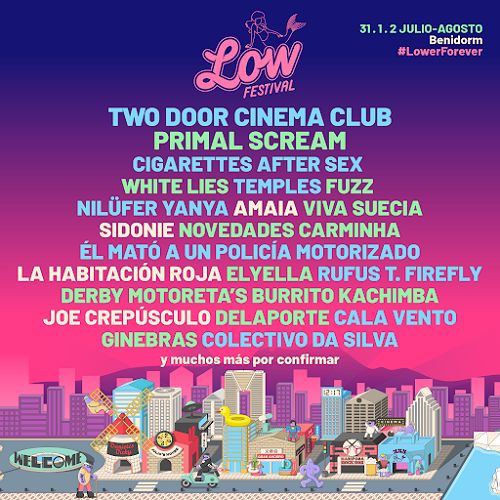 When: July 31-August 2
Where: Estadio Municipal Guillermo Amor, Benidorm, Alicante, Spain
Who: The Chemical Brothers, Vive la Fête, Joe Crepúsculo, Phoenix, Vitalic ODC Live, Iván Ferreiro, Biffy Clyro, Los Planetas, Editors, Izal… and many more!
Don't let its name confuse you, this festival has hosted top names like New Order, Foals, Vetusta Morla or Bastille. This year, it does not lag behind as it's bringing groups as important as the Chemical Brothers, Joe Crepúsculo, and Vitalic ODC Live. If you're looking for a non-overcrowded and more affordable musical event, stop by Benidorm, Alicante, on July 31, August 1 and 2.
5. FESTIVAL INTERNACIONAL DE BENICÀSSIM (FIB)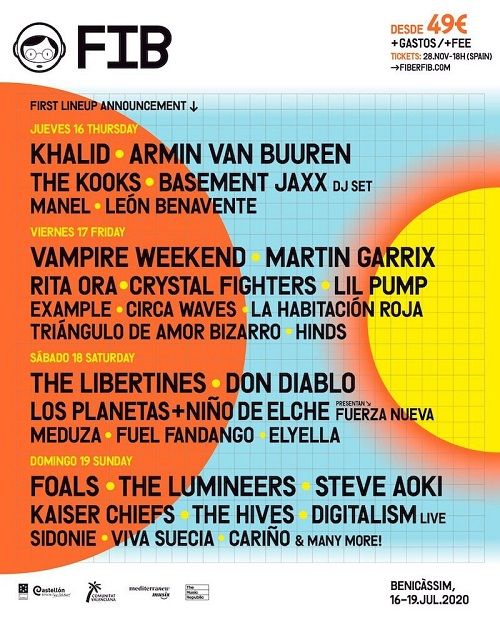 When: July 16-19
Where: Benicàsim, Castellón, Spain
Who: Khalid, Liam Gallagher, Armin van Buuren, Martin Garrix, Vampire Weekend, Rita Ora, Crystal Fighters, The Libertines, Don Diablo, Fuel Fandango, Foals, The Lumineers, Steve Aoki, Kaiser Chiefs, The Hives… and many more!
We conclude the festival route with the season's classic, a festival that turns 25 summers old last year. A pop, rock, indie, and electronic music parade located in Benicàsim (Castellón, Comunidad Valenciana) that will allow you to enjoy the good atmosphere, and some paella too, on July 16, 17, 18, and 19. Just in case these reasons are not enough to awake your interest, maybe the names Liam Gallagher, Vampire Weekend, The Libertines or The Hives will change your mind.
If this is music to your ears, drop by one of these music festivals. Improve your Spanish skills and stop sounding like a broken record using the same Spanish expressions over and over again.
Want to know about the last decade's top tracks in Spanish? Here we go!
---
Keywords: