Verbenas, Romerías, and Other Fiestas
by Vanessa Johnson on Thursday, July 18, 2019
Let's get the fiesta started!
Each summer, Spain turns into one big party. Cities and towns across the country take advantage of the summer months to hold popular celebrations that fill the streets with music, food, and tradition. From San Fermin in Pamplona, featured in Ernest Hemingway's novel The Sun Also Rises, to the religious pilgrimage of the Virgen del Rocío, the Malaga Fair, and the open-air dance of the Paloma in Madrid, these fiestas are a true reflection of the joyful and festive spirit of the Spanish people.
There are lots of different types of fiestas in Spain. Do you know the difference between a verbena and a romería? Can you distinguish a saint's feast day from other popular celebrations? With all the festivities, we know it can be easy to feel a bit lost. Stick with English or click here to switch to the Spanish version of this post and read on to become a connoisseur of Spanish fiestas.
A tradition known by many names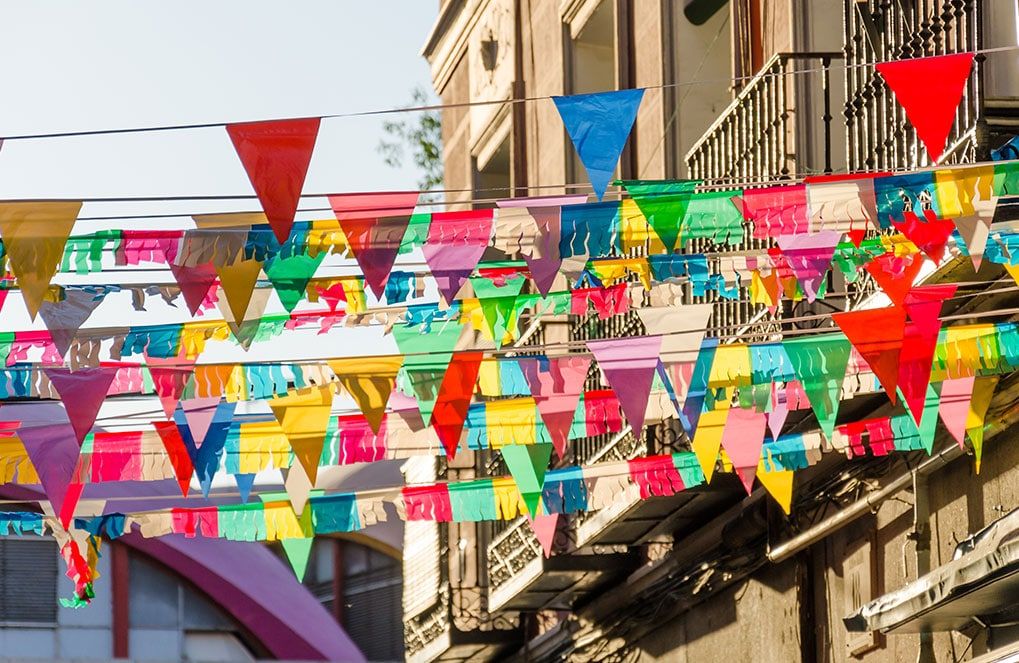 Nowadays, there's barely a distinction between verbenas and romerías. Both words are used to describe fiestas populares, outdoor celebrations where people enjoy music, food, and drinks in a festive atmosphere.   
However, in earlier times these two types of events had clear differences with respect to the time of day and activities included in the celebrations. Let's learn more about them.
Romerías
Romerías are popular fiestas celebrated close to a shrine or chapel on the day of the saint or virgin to whom the temple is consecrated. On the day of the romería, participants embark on a pilgrimage to the sanctuary, which is usually located in the countryside.
This type of celebration happens during the day. After honoring the saint or virgin, people enjoy a bite to eat in the great outdoors, often with music and popular songs to set the tone.
Within Spain, romerías are especially popular in Andalusia, and the romería of the Virgen del Rocío is the most famous one of all. Each year, around a million people travel on foot, horseback, or in a horse-drawn carriage to the small town of El Rocío to take part in the celebration. Romerías are also celebrated outside of Spain, in countries like Costa Rica, Argentina, Mexico, and Chile.
Verbenas
Verbenas are popular fiestas with open-air dancing. Although the origins of verbenas also tend to be devotional and are dedicated to a saint or virgin, the main thing that differentiates a verbena from a romería is that the former is celebrated at night and has a more relaxed and festive atmosphere.
The name verbena comes from a plant with same name, which has pink flowers. Back in the day, it was customary for people to go to this type of dance with a boutonniere of verbenas on the lapel of their shirt. From there, people started calling the celebration by the name of the flower.
One of Spain's most popular verbenas is La Paloma, which takes place in Madrid in mid-August. The celebration takes place in the La Latina neighborhood, which comes alive as its balconies and courtyards are decorated with string flags, garlands, lights, and Manila shawls. When night falls, the verbena fills every corner of the neighborhood with music in a lively fiesta that feels like pure summer.
Outside of Spain, verbenas enjoy some popularity in Colombia and Venezuela, although each country has its own style of celebrating.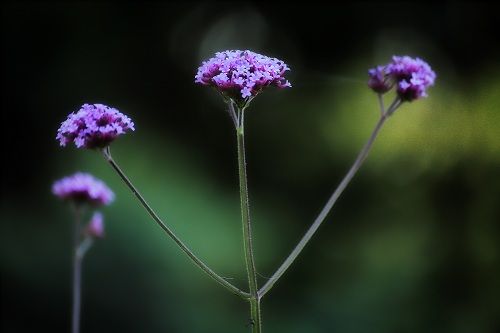 Fiestas patronales
Here's another type of fiesta! Fiestas patronales (also known as fiestas mayores) are official celebrations held each year in a specific to a city or town to celebrate the local patron saint. The celebration usually lasts multiple days and includes religious events, outdoor activities, dances, concerts, bullfighting or other bull-related events, and fairs with carnival rides.
In many cases, the same city has two patron saints, a male and a female. For example, Madrid has fiestas dedicated to San Isidro and La Almudena. Both are public holidays in the capital city.
We hope this article has helped you understand what popular fiestas are all about. But when it comes to these traditional events, words don't say enough. We encourage you to come to Spain in the summertime to learn Spanish and get a real taste of Spanish fiestas. We'll be waiting for you!
---
Keywords: