Discover the 5 Best Photo Spots in Barcelona
by Patricia Mendez on Monday, August 19, 2019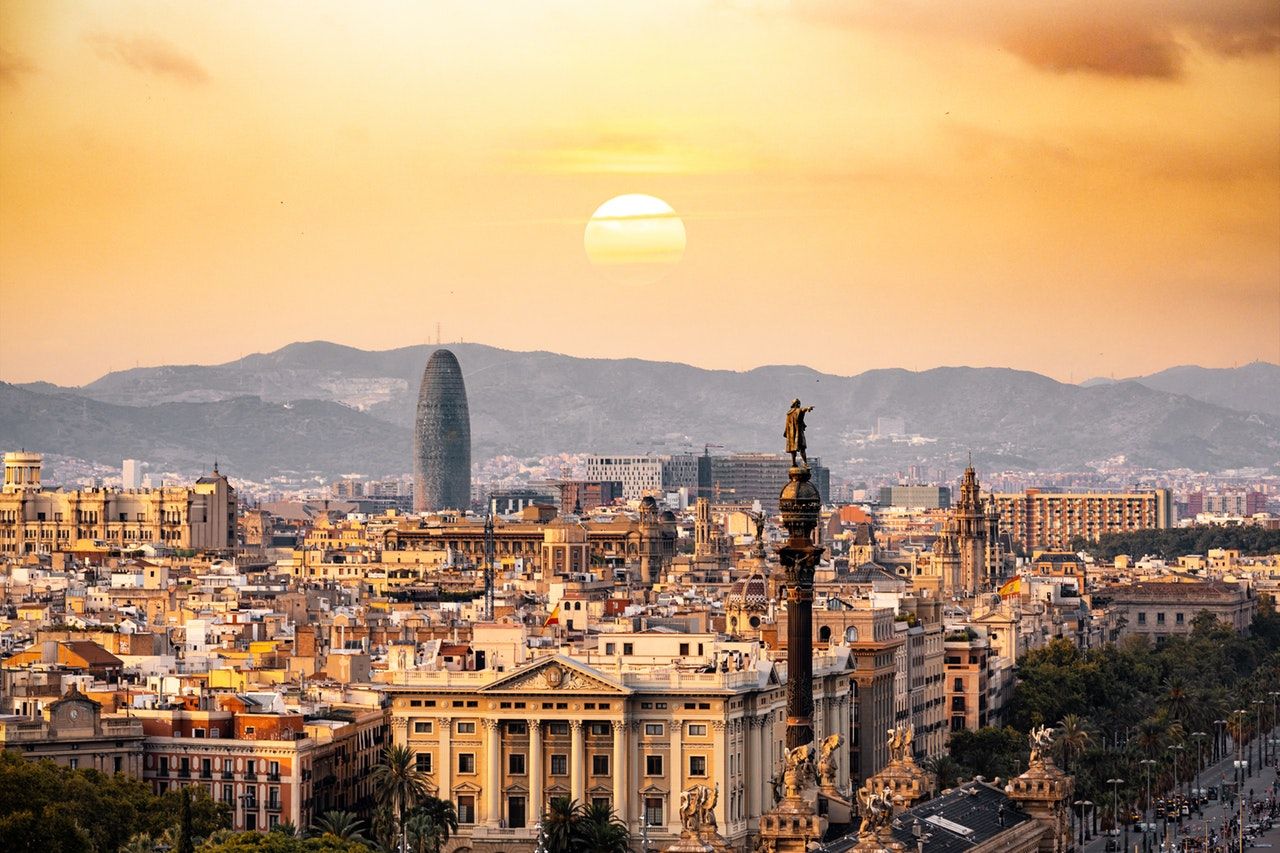 Celebrate World Photography Day by planning your next photography trip
193 years ago, Nicéphore Niépce took the world's oldest surviving photograph from his window in Saint Loup de Varennes, France. Since that blurry, black and white image was taken with an X-ray spectrometer, many things have changed in photography.
Nowadays, photography is a mass phenomenon. Millions of people can take high quality pictures with their own smartphone, and social media has radically changed the way we share images with the world. To celebrate World Photography Day, we want to explore with you the charm of one of the most photographed cities in the world: Barcelona.
Keep on reading in English or click here to switch to Spanish and discover the 5 best photo spots in Barcelona. Join our trip to this beautiful city and capture dreamy scenes with your own camera!
Up high: Barcelona From Above
One of the things that makes Barcelona a magical city is the lovely combination of mountain and sea. Browsing the Internet, you'll find hundreds of images with a bird's eye view of the long avenues running into the crystal clear waters of the Mediterranean. Here are some of the best photo spots in Barcelona that will help you get the perfect picture:
Tibidabo Mountain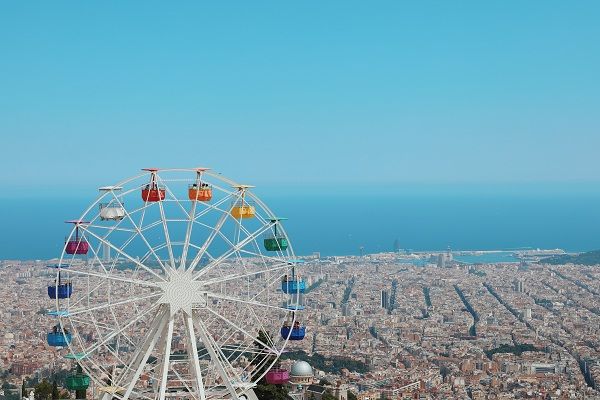 In the heart of the Collserola mountain range, this peak rises 1,600 feet above the city. Its viewpoint is a perfect balcony from which you'll be able to get the whole panoramic picture of Barcelona: from Fòrum Park to Montjuïc. Even though Tibidabo's height won't allow you to appreciate the small details of the most emblematic buildings of Barcelona, its colorful amusement park will give your pictures a special circus-like touch.
Carmel's bunkers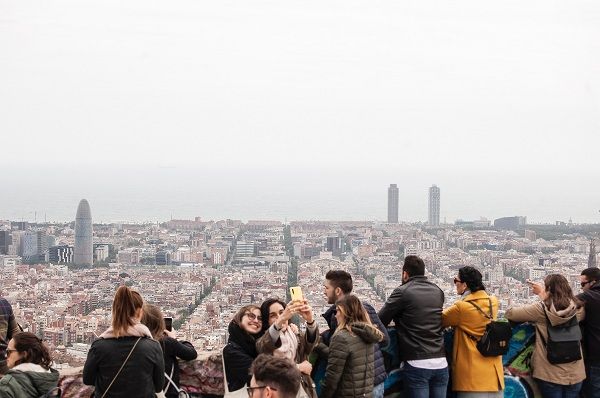 One of the best photo spots in Barcelona is this old anti-aircraft battery. After the Spanish Civil War it turned into a shanty town, and nowadays it is a must-see for every photographer visiting the city. At 850 feet high, its ruins offer a 360º view of Barcelona. 
From the bunkers you'll get the famous picture of the Eixample's grid. This is a neighborhood designed in the 19th century whose blocks are organized in a precise geometrical pattern, gifting photographers around the world an architectural spectacle for the eyes.
Park Güell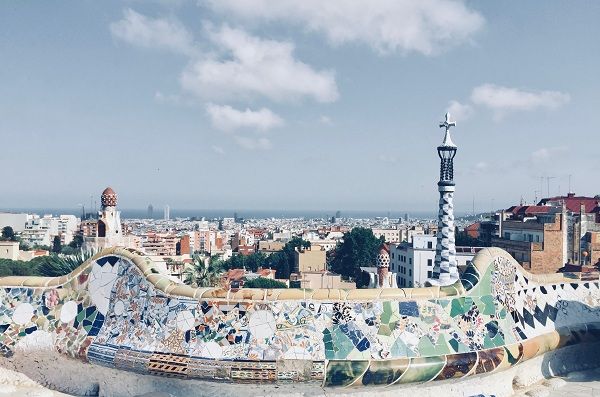 Antonio Gaudi's masterpiece is a Modernist icon. Its vibrant colors, undulating shapes, and trecandís tiles are immortalized every day by hundreds of tourists looking for Instagram likes.
In addition to the Drac (the salamander that welcomes visitors at the entrance staircase), the Banco Ondulado, and the Pórtico de la Lavandera, Park Güell offers a very interesting view of Barcelona's skyline.
Down low: from Gràcia to Barceloneta
Descending from the heights as we approach the sea, we find some of the best photo spots in Barcelona. We encourage you to go out for a walk with your camera and discover the urban landscape. Let yourself be carried away by the streets of Barcelona until you reach the sea!
Passeig de Gràcia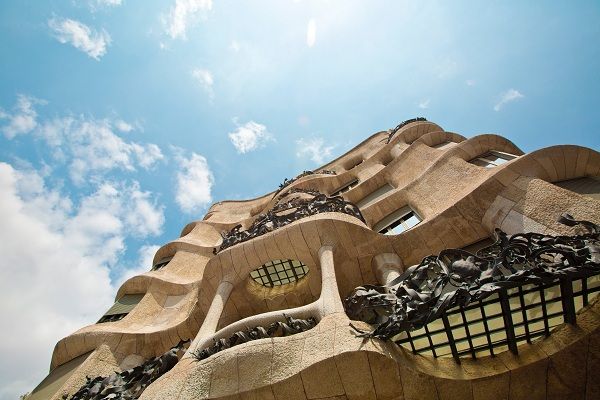 This important avenue is much more than a luxury shopping street. On both sides of the street, you'll find two notorious houses: la Pedrera (or Casa Milà) and Casa Batlló. Both of them were created by Gaudí.
The first has a white, undulating façade that reminds us of a curtain, full of picture windows. Its towers and chimneys are two of the most photographed things in Barcelona. Casa Batlló is a colorful building whose façade, made of red, green and blue tiles, looks like dragon scales. During important festivities, Casa Batlló is dressed up and becomes even more beautiful. To celebrate Sant Jordi, for example, it balconies are covered with hundreds of red roses.
Barceloneta at sunset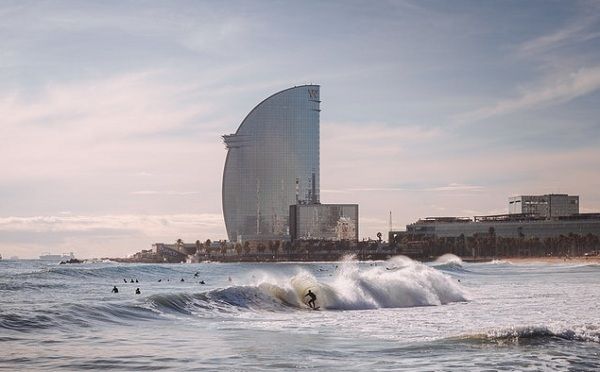 When the sun goes down, Barcelona's sky turns purple. One of the best photo spots to enjoy this color show (and why not, capturing it as well) is the beach. From Barceloneta you can look at Barcelona's most popular hotel, Hotel W, standing right next to the setting sun.
We hope you found this list of the best photo spots in Barcelona interesting. Have you considered taking a trip to one of the most cosmopolitan cities in Europe and booking a Spanish course with don Quijote? You'll unleash your creative skills and return home with incredible photos to share.
For now, watch the video below to get a visual idea of how some of the places we talked about today really look. Enjoy!
---
Keywords: