Spanish Noun Genders: Exceptions to the Rule
by Vanessa Johnson on Wednesday, October 2, 2019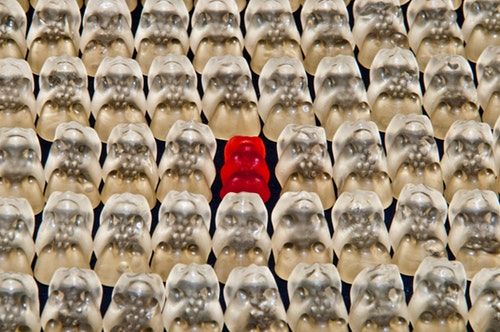 As most of you know, the general rule for knowing if a Spanish noun is masculine or feminine Spanish is that if it ends in -o it's masculine (el dinero, el libro, el bolígrafo, etc.), and if it ends in -a it's feminine (la casa, la mesa, la rosa, etc.).
Click here to read this post in Spanish.
However, there are some exceptions you should know about that break the rule completely.
For example, there are words that end in -a but are masculine, like día, mapa, planeta, programa, and sofá. Several of them end in -ema (esquema, poema, problema, sistema o tema).
Likewise, there are nouns that end in -o but are feminine: radio, mano, foto (because it comes from fotografía), and moto (because it comes from motocicleta).
What about nouns that don't end in -a or -o? There are other endings that usually have a certain gender:
For example, nouns that end in -aje or -or are almost always masculine: el paisaje, el viaje, el color, el amor, etc. However, la flor is feminine.
Meanwhile, nouns that end in -ción, -sión, -dad, and -tad: la canción, la relación, la expresión, la mansión, la ciudad, la verdad, la libertad, la amistad, etc., are feminine.
Another thing to keep in mind is that some nouns have only one form, regardless of the gender of the person. These nouns end in  -ista and -ante: el/la artista, el/la dentista, el/la estudiante, el/la cantante, etc. That's why la estudianta* and el artisto* don't exist.
Lastly, some nouns have different forms depending on the gender of the person or animal:
el hombre > la mujer
el padre > la madre
el actor > la actriz
el emperador > la emperatriz
el alcalde > la alcaldesa
el caballo > la yegua
el toro > la vaca
el gallo > la gallina
el tigre > la tigresa
Thanks to Ignacio Sellés from our school in Alicante for writing this post.
---
Keywords: