Valentine's Day: Sing your love
by Vanessa Johnson on Thursday, February 14, 2019
Every February 14th people across Spain and many Latin American countries celebrate Día de San Valentín or Día de los enamorados. It's the perfect occasion to show that special someone how much you care and open your heart to them.
Some of the most typical gifts on this day are a bouquet of roses (red roses are best), a box of chocolates, a romantic dinner by candlelight… Whatever your plans are, there's one thing that adds a special touch to any intimate moment: music.
Music has an amazing power to affect people's emotions. Plus, everyone knows that learning song lyrics is one of the most effective ways to learn vocabulary and improve your listening comprehension in a new language. Of course, reading helps, too: click here to read this article in Spanish.
This Valentine's Day we're bringing you a selection of love songs in Spanish to awaken your inner romantic. Whether you're preparing for an unforgettable date or eating ice cream alone on the couch, we have a song you can identify with.
Below, we'll give you the best verses to help you learn Spanish on Valentine's Day. Crank up the volume and sing along!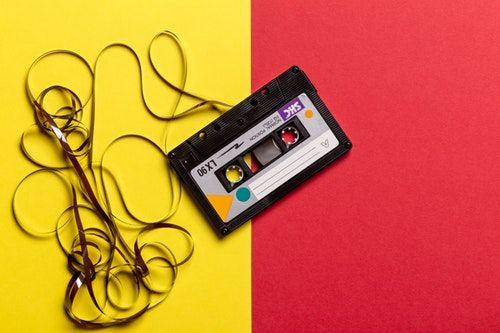 Songs to break the ice
Héroe, by Enrique Iglesias                                           Anoche soñé contigo, by Kevin Johansen
Si pudiera ser tu héroe                                                  Anoche soñé contigo
Si pudiera ser tu dios                                                     Y no estaba durmiendo
Que salvarte a ti mil veces                                          Todo lo contrario
Puede ser mi salvación (…)                                          Estaba bien despierto (…)
Songs for a broken heart
Naranjo en flor, by Roberto Goyeneche                Corazón partío, by Alejandro Sanz
Primero hay que saber sufrir,                                     ¿Qué fue de la ilusión y de lo bello que es vivir?
Después amar, después partir                                   Para qué me curaste cuando estaba herido
y al fin andar sin pensamiento                                  Si hoy me dejas de nuevo el corazón partío (…)
Perfume de naranjo en flor
Promesas vanas de un amor
Que se escaparon en el viento (…)
Songs to be shouted from the rooftops
Ando ganas, by Los Piojos                                           A Dios le pido, by Juanes
Solo una cosa te digo                                                    Que si me muero sea de amor
Yo necesito un abrigo                                                   Y si me enamoro sea de vos
Que en esta tierra hace frío                                        Y que de tu voz sea este corazón (…)
si no estás al lado mío                                                 
Y como vos no hay ninguna
No brilla tanto la luna
Ando ganas de encontrarte
Quiero llevarte pa' Marte (...)
Songs for a candlelit dinner
Hasta la raíz, by Natalia Lafourcade                                       Antes, by Jorge Drexler
Yo te llevo dentro, hasta la raíz                                                 Antes de mí, tú no eras tú
y por más que crezca, vas a estar aquí                                   Antes de ti, yo no era yo
Aunque yo me oculte tras la montaña                                   Antes de ser nosotros dos
y no encuentre un campo lleno de caña                                No había ninguno de los dos (…)
no habrá manera, mi rayo de luna
de que tú te vayas (…)
Now that you've got the perfect playlist for today, we'd like to wish you a Feliz San Valentín. However you choose to celebrate, turn on the tunes! The rest will come naturally.
---
Keywords: