Latin American Literature in 10 Doodles
by Vanessa Johnson on Friday, September 13, 2019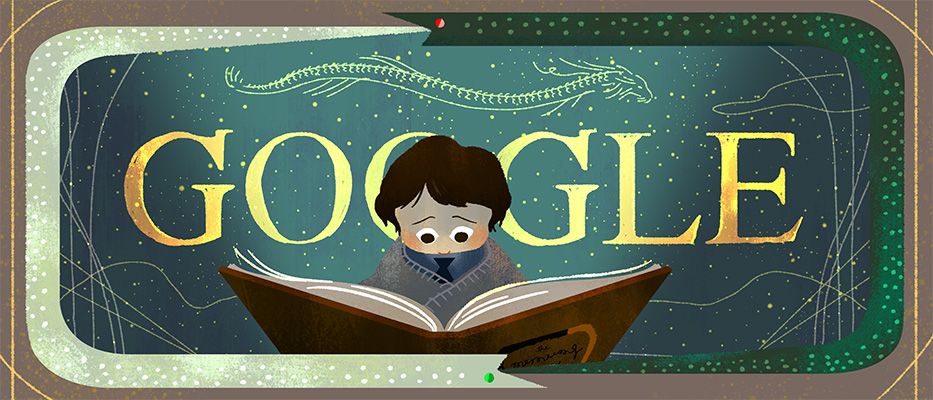 Latin America's Top Writers According to Google
Birthdays are always a good reason to celebrate, and commemorating the birth of someone who's done their part to enrich Hispanic culture is an even better one. Google is no stranger to this fact, which is why it has dedicated Doodles to some of the greatest literary figures of Latin America.
Do you know what a Google Doodle is? Would you like to take a graphics-based trip through the history of Latin American literature? Read on in English or click here to switch to the Spanish version of this article and we'll tell you all about it.
What is a Doodle?
Google Doodles are the graphic modifications made to the Google logo to commemorate noteworthy holidays, anniversaries, and historical events. When you open Google, one day you might find a doodle announcing the discovery of water on the moon (2009), and another a musical game in honor of Johann Sebastian Bach (10 years later).
Since 1998, when the first Doodle was designed, the American tech giant has dedicated many of its creative logo variations to Spanish language literature. In today's post, we'll go chronologically through the brilliant minds that have earned their day in the digital spotlight: the best Latin American writers in history.
10 Doodles for 10 Latin American Authors
1. Rubén Darío

In 2003, Google celebrated the 146th birthday of this Nicaraguan writer with a Doodle of a white swan, a memorable figure from one of his best-known poems. Swans are also the most representative symbol of the literary Modernist movement, a genre that Rubén Darío embraced so artfully that he became its leading figure.
2. Gabriela Mistral

Chile is a fertile ground for female authors. Along with her compatriot Isabel Allende, Gabriela Mistral is one of the few female writers whose name has gone down in history books. Thanks to poems like Dame la mano (Give Me Your Hand), featured in this 2015 Doodle, Gabriela became the first Ibero-American woman to win a Nobel Prize in Literature.
3. César Vallejo

Journalist, translator, and writer, César Vallejo has a powerful presence in the literary canon of his native Peru. On the 120th anniversary of his birth, Google decided to celebrate the life and work of this Vanguardist icon with a Doodle. In it, César is sitting on a bench in Paris, a city he loved with all his soul and where he spent his final days.
4. Jorge Luis Borges

In the literature of Argentina, there is a name that shines brighter than all the rest: Jorge Luis Borges. His works, rich in philosophical undertones, are some of the most analyzed pieces of literature of the 20th century. One of his most famous short stories is La biblioteca de Babel (The Library of Babel), which was the source of inspiration for this Doodle. In it, Borges stands in front of a library that represents the world's complexity and the mysteries of memory.
5. Pablo Neruda

Once again, an autor from Chile brings us to the next Doodle. For many, Pablo Neruda was the greatest poet of the 20th century. The Nobel Prize in Literature he won in 1971 and the honorary doctorate he received from the University of Oxford give us no reason to think otherwise. This Google Doodle evokes Pablo Neruda's close relationship with the sea, a recurring element in much of his work.
6. Ernesto Sábato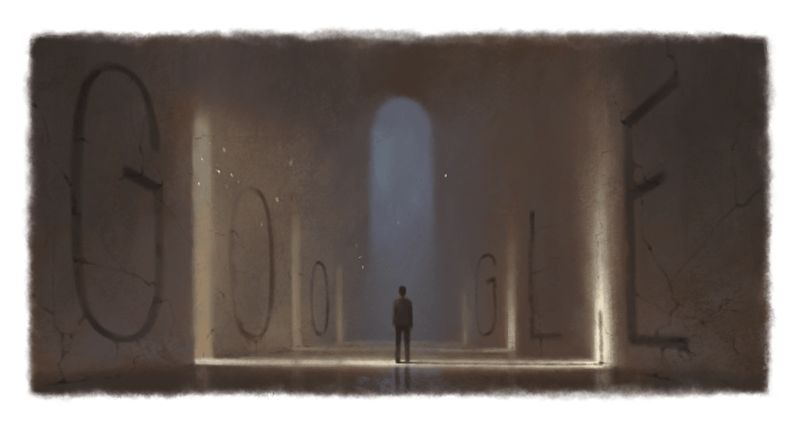 It only took Ernesto Sábato three novels to carve out his place in Argentinian literature. One of them, El túnel (The Tunnel), is the story behind this Doodle. In addition to his literary work, Ernesto was a notable essayist, painter, and physicist. Who ever said that art and science can't go together?
7. Julio Cortázar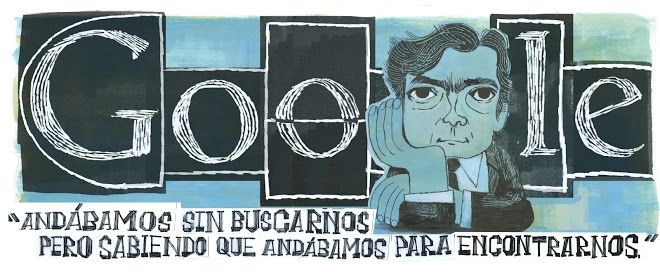 The quote in this Doodle comes straight out of Rayuela (Hopscotch), a Spanish language literary classic. The Argentinian author Julio Cortázar was a master of short stories, an artist who knew how to play with the dimension of time, and a participant in one of the biggest literary movements to emerge from Latin America: magical realism.
8. Octavio Paz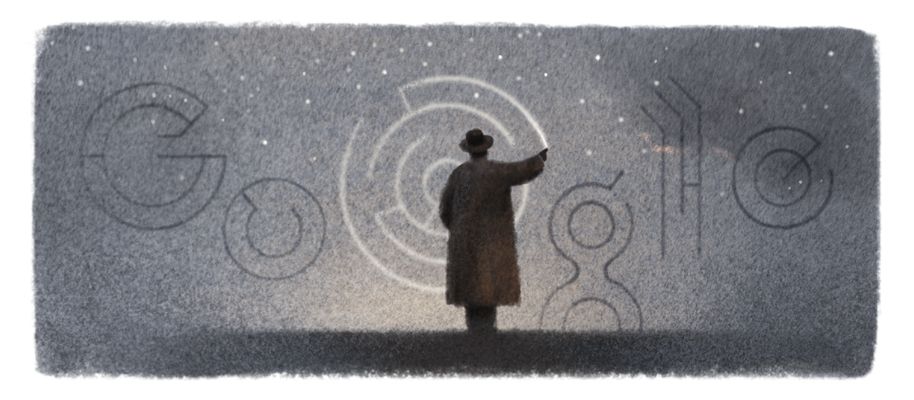 Modern Mexican literature was reinvented in the 20th century thanks to authors like Octavio Paz. One of his greatest contributions was the invention of topoemas, pieces of literature that focus more on the dimension of space than on the traditional perspective of time. This concept introduced by the Mexican author is precisely what Google tried to capture in the cosmic circles of this Doodle.
9. Gabriel García Márquez

The Buendía family poses in front of the jungle of Macondo. To the left, the face of Gabriel García Márquez presides over the scene. Cien años de soledad (A Hundred Years of Solitude) is possibly one of the best novels ever written in Spanish. Its author, a jewel in the crown of Colombian literature, knew better than anyone how to weave together fantasy and reality and was largely responsible for putting Latin American magical realism on the map.
10. José Emilio Pacheco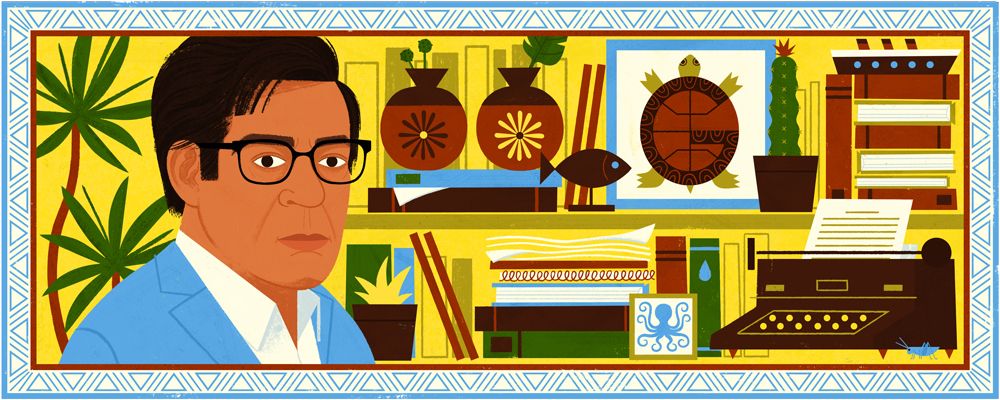 The last author on our list of Doodles is José Emilio Pacheco, a Mexican poet, essayist, novelist, and translator. Of the objects that appear in the image, the illustrated turtle stands out. It's from the cover of El viento distante (The Distant Wind), one of his most famous novels.
We hope this list has helped you learn a bit more about the rich literary tradition of the Spanish language. If you'd like to immerse yourself in Hispanic culture and live it firsthand, we recommend you have a look at our multi-destination Spanish programs. They allow you to combine different cities in Spain and Latin America on your magical journey through the Spanish-speaking world.
---
Keywords: