Best Spanish Movies According to the Academy
by Patricia Mendez on Monday, January 27, 2020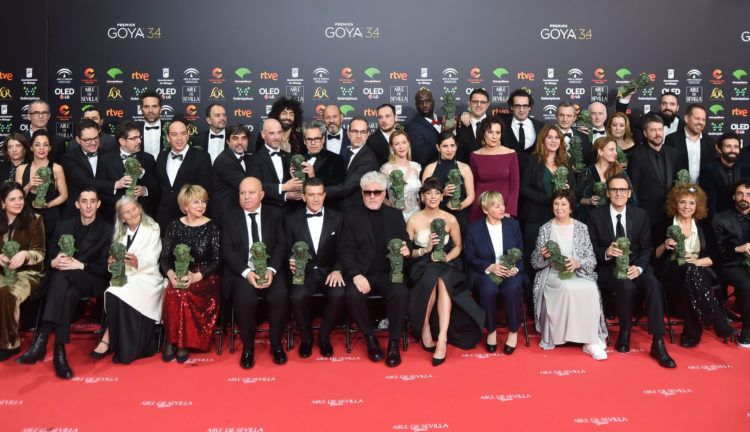 Goya Awards 2020
Last weekend, 3.6 million people watched the 34th Goya Awards ceremony, honoring the top Spanish movies of 2019. This is the Spanish film industry's main event, equivalent to Hollywood's Oscars. It is organized by the Academy of Cinematographic Arts and Sciences and this edition was held in the city of Malaga.
If you're looking for a fun different way of learning Spanish or you're just a moviegoer, keep on reading to find out which were the top 2019 Spanish movies according to the Academy. Or, if you prefer, click here to switch to the Spanish version of this post.
Almodovar Movies Keep Winning
Pedro Almodovar, Penelope Cruz, Antonio Banderas… these are all names that sound familiar to you, right? Well, imagine all three together in one production. Dolor y Gloria (Pain and Glory) is the undisputed winner of the ceremony and probably one of the best Spanish movies in 2019.
This biographical story, which is also nominated for the 92nd Oscar Awards as Best International Feature Film, has been chosen Best Film of the Year by Time magazine. On Saturday night, this movie was awarded with several Goya prizes, including Best Picture, Best Original Screenplay and Best Director for Pedro Almodovar. Good luck at the Oscars!
Most-Awarded Spanish Movies
After Pain and Glory, with 7 awards, the second most-awarded movie was While at War (Mientras dure la Guerra), which got 5 prizes, including Best Art Direction, Best Costume Design and Best Makeup. This historical drama was directed by Alejandro Amenabar (The Others, The Sea Inside, Regression) and it shows how Miguel de Unamuno, a popular Spanish writer, lived the beginning of the Spanish Civil War.
Fire Will Come (Lo que arde) is a movie shot in Galician language which was awarded with Best New Actress and Best Cinematography, so if you're a photography lover, you know what's next on your watchlist. And, by the way, this is one of those Spanish movies on Netflix. There's no excuse!
Another movie awarded with two Goya Prizes is The Endless Trench (La trinchera infinita), which has not one but three directors! The film won Best Actress and Best Sound.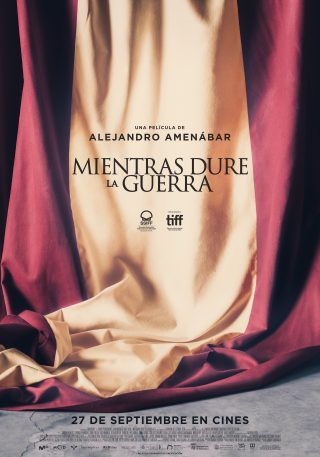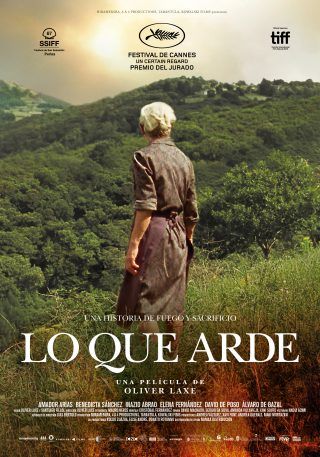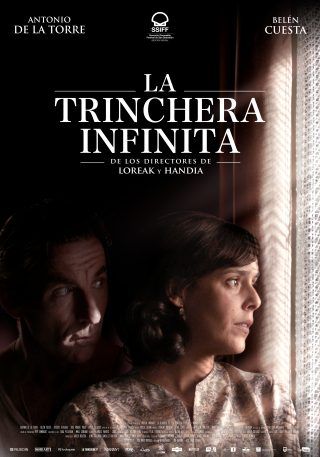 Best Spanish Actors and Actresses
Some other major prizes in this Goya Awards ceremony include Best Actor for Antonio Banderas in Pain and Glory and Best Actress for Belén Cuesta in The Endless Trench (La trinchera infinita). The protagonist of The Mask of Zorro played the role of a film director in his decline, who remembers his early life through flashbacks. Belén Cuesta tells the story of a woman who lives a forbidden romance during the Spanish Civil War.
Goya Winners 2020
To sum up, these are some of the Spanish movies you can't miss according to the Goya 2020 Awards:
| | | | |
| --- | --- | --- | --- |
| Best Picture | Pain and Glory | Best Director | Pedro Almodóvar for Pain and Glory |
| Best Actor | Antonio Banderas for Pain and Glory | Best Actress | Belén Cuesta for The Endless Trench |
| Best Supporting Actor | Eduard Fernández for While at War | Best Supporting Actress | Julieta Serrano for Pain and Glory |
| Best New Actor | Enric Auquer for Eye for an Eye | Best New Actress | Benedicta Sánchez for Fire Will Come |
| Best Original Screenplay | Pain and Glory | Best Adapted Screenplay | Out in the Open |
| Best Spanish Language Foreign Movie | Heroic Losers | Best New Director | Belén Funes for A Thief's Daughter |
| Best Animated Movie | Buñuel in the Labyrinth of the Turtles | Best Cinematography | Fire Will Come |
---
Keywords: