Billboard: Top Ten Artists Who Recorded In Spanish
by Maria Martin on Friday, January 24, 2020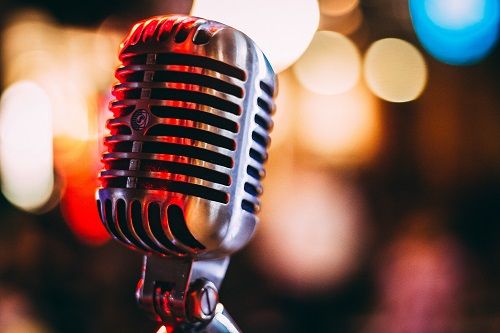 We have already talked about the presence of the Spanish language in the world, even in some remote countries we could not imagine. The spread began in 1492 with the Spanish conquest of the Americas, and, today, it is the second language most used by native speakers worldwide. Its relevance due to the great number of speakers in some countries such as the United States (according to CNN, there are an estimated 58.9 million Hispanic people in the US, comprising 18% of the population) has forced different industries to localize and translate their products in order to reach the Spanish-speaking audience.
Continue reading this post in Spanish and improve your reading skills!
This is the case of the music industry, a business that moves billions of euros every year. There have been many Latin artists who have achieved fame by singing tracks in Spanish, even reaching the top positions in charts and rankings all over the world. At don Quijote, we once again claim music as an instrument for teaching Spanish as a foreign language. For today's blog post, we've selected 10 international artists who managed to succeed with songs performed in Spanish.
1. Jennifer Lopez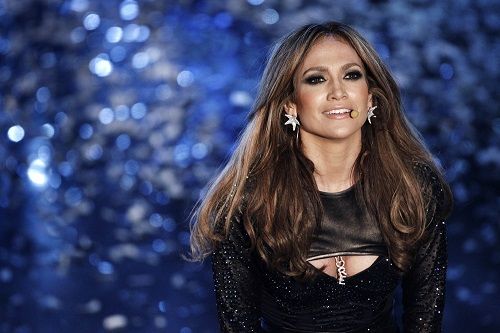 The North American singer of Puerto Rican origin has an entire album recorded in Spanish. It is entitled Como Ama una Mujer (2007). She has also a Spanish version of her song Dance Again (2012).
2. Christina Aguilera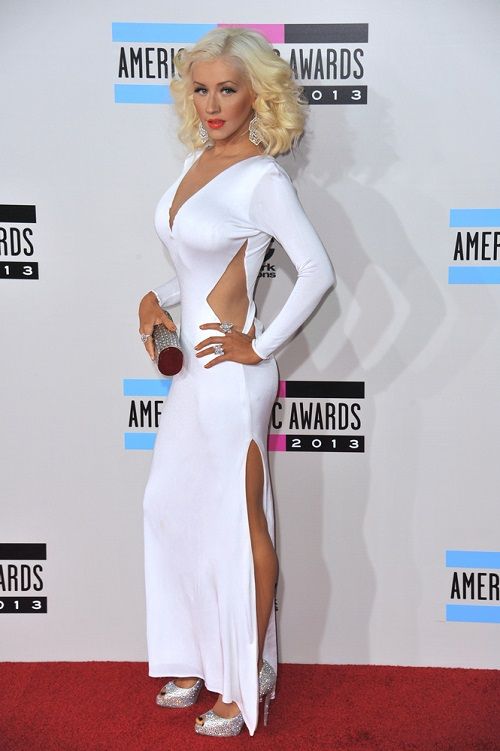 The North American artist released an entire album in Spanish: Mi Reflejo (2000). This album was nominated as "Record of the Year" for the Latin Grammy Awards of 2001.
3. Beyoncé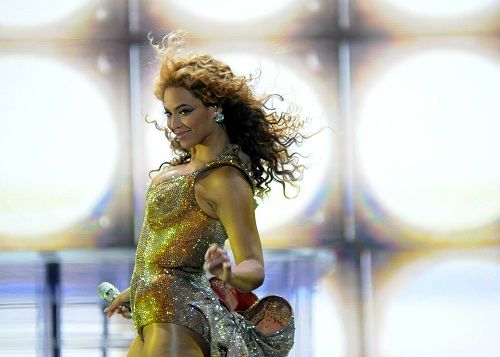 Irremplazable (2007) was the singer's third single in the United States. It was recorded in Spanish as part of the `Luxury edition' of the album B'Day (2006) and was the first crossover of the artist to the Latin market.
4. Tiziano Ferro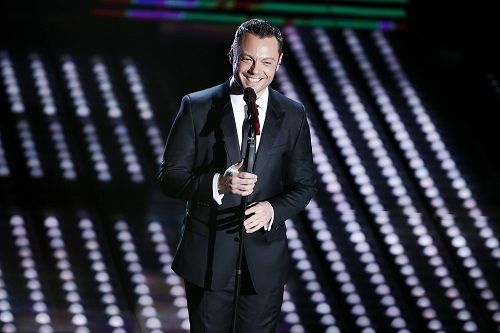 The Italian artist recorded his first single Perdona (2001) in Spanish. The song belongs to the album Rojo Relativo, which was a gold record in sales.
5. BSB (Backstreet Boys)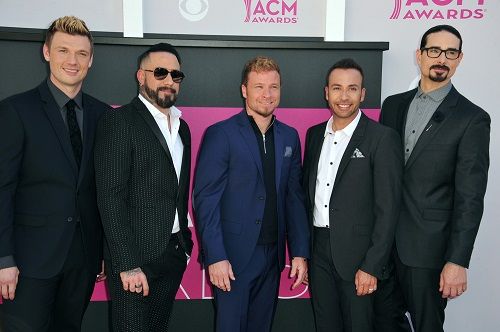 The first song that the Orlando boys recorded in Spanish was Nunca Te Hare Llorar (1997). Never Break Your Heart (the original track) was the second single from the first Backstreet Boys album.
6. Madonna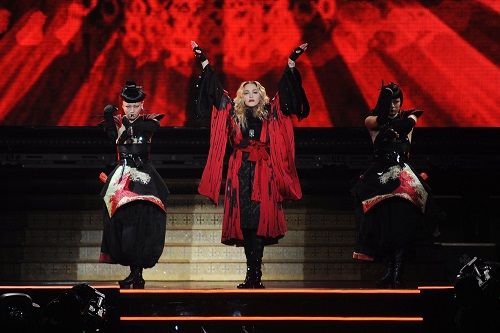 The Queen of Pop also crossed language barriers and took the plunge and popped out in Spanish. Madonna introduced some phrases in Spanish in two of her hits of the 80s: Who's that Girl (1987) and La Isla Bonita (1986).
7. Mariah Carey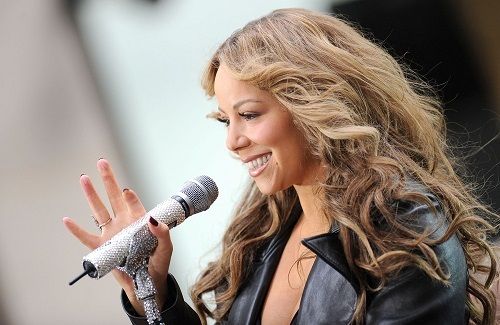 This vocal goddess recorded the ever memorable '90s hit My All in Spanish, renaming it Mi Todo (1997). Whoever translated the song did not a great job and Spanish speakers criticized this new version.
8. Nelly Furtado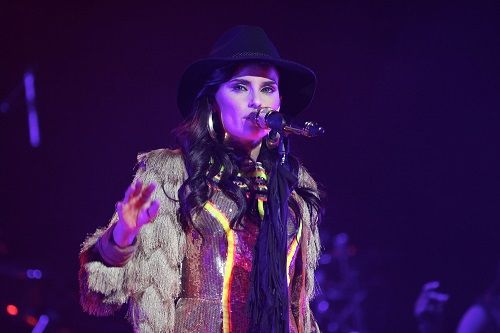 Almost a decade after she came to fame in 2000 with the single, I'm Like a Bird, this Portuguese-origin singer recorded an entire album in Spanish: Mi Plan (2009). The presentation single of her album, entitled Manos al Aire, made history as it marked the first time a North American artist reached No. 1 on Billboard's Hot Latin Songs chart with a song that was originally written in Spanish.
9. Bon Jovi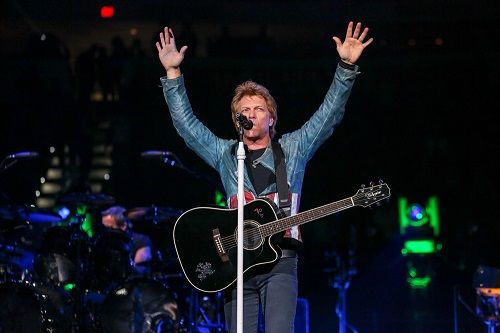 Spanish is not the strong point of. Cama de Rosas (1992) was a Spanish version of his song Bed of Roses. If we listen to the track, it is quite clear that the artist would need a Spanish course to be able to express himself more clearly.
10. Demi Lovato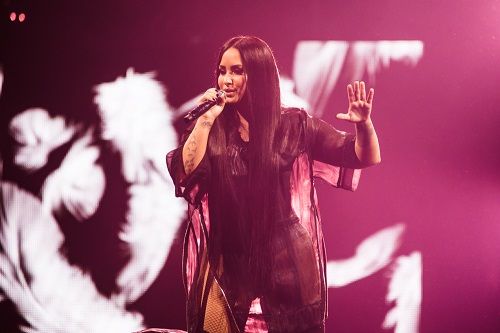 She tried it along with Pablo Alborán at the Latin Grammy Awards of 2011. The song performed was Solamente Tú and was very well received by the Spanish public.
As Colombian artist J. Balvin said some time ago in an interview for ABC "By Singing in Spanish you can go as far as in English." The great reggaeton star also explained that his intention "is not to make music for Latinos, but for human beings", and the truth is that half of the audience that attends their concerts does not speak Spanish. Can we say then that music in Spanish is increasingly popular even for an audience that doesn't speak it?
Want to learn more Spanish through music? Enjoy our video about last decade's top tracks in Spanish!
---
Keywords: