Dialectal Variants of the Spanish Language: Andalusian Spanish
by Maria Martin on Friday, February 28, 2020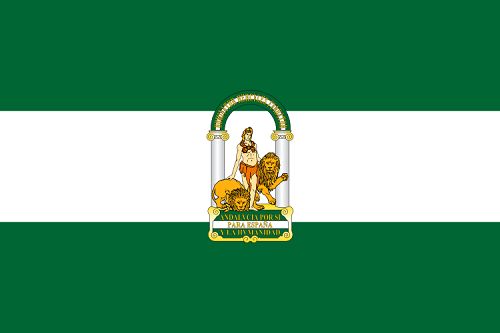 "El alma que allí canta, que allí en el misterio de la creación poética se cela y a la par se descubre, no es el alma del poeta: es el alma de su Andalucía, es el alma de su España. ¡El alma de su España andaluza, gitana y romana, patente y densa, olor y luz aliviados en música en la poesía de García Lorca!"
"The soul that sings there, that there in the mystery of poetic creation is concealed and at the same time discovered, it is not the soul of the poet: it is the soul of his Andalusia, the soul of his Spain. The soul of his Andalusian, gypsy and Roman Spain, clear and dense, scent and light relieved by music in the poetry of García Lorca!"
Today, we leverage these words said by the great Spanish poet and philologist Dámaso Alonso about Federico García Lorca —the most international granaíno (localism to refer to people from Granada)— to pay homage to one of the most studied dialects of all the linguistic and cultural variants of the Spanish language: Andalusian Spanish. Why? Because today, February 28, is the Día de Andalucía, "Andalusia Day" in English, the day that commemorates the celebration of the referendum that marked the beginning of the process for the creation of the Autonomous Community of Andalusia in 1980.
Click here to switch to the Spanish version.
A first approach to Andalusian dialects of Spanish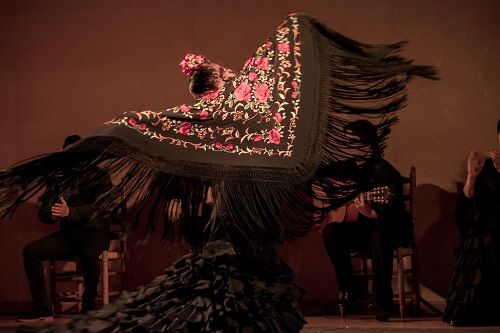 Andalusian Spanish is a linguistic modality of the Spanish language spoken mainly in Andalusia, Ceuta, Melilla and the southern areas of the province of Badajoz. In addition, the Andalusian is a dialect used in the British territory of Gibraltar, in the Bay of Algeciras, and also coexists with the Portuguese in those locations bordering the province of Huelva.
It is not surprising that a language such as Spanish, with more than 400 million native speakers spread throughout the world, presents different and diverse dialect variants. This is the case of the Andalusian dialect or Andalusian dialects,  the rich and abundant subvariants that can be found internally. Andalusia is a vibrant region where we can discover different forms of expression which are unique and proper of each area.
Andalusian Spanish: prejudices and cultural imperialism
As we have already commented above, Andalusian Spanish is one of the most studied dialects of all the variants of the Spanish language. However, this mainly theoretical perspective has not made an impression on the social ground, giving rise to many topics and false myths. It is possible that you have ever heard someone, who is not a native speaker of Andalusian Spanish, imitating the accent, sometimes even making fun of it, as well as the peculiarities of this linguistic modality.
However, it is also true that mother tongues are not an exclusive property of native speakers, and it would be interesting that, just as we adopt Lorca's poetry as one of the most valuable elements of Spanish culture, we also considered Andalusian Spanish as an essential part of the standard variety. Andalusian Spanish is just another form of expression that enriches us all, since, in addition, languages ​​and their variants are not watertight compartments with rigidly established borders and limits.
Andalusian Spanish as an oral form of expression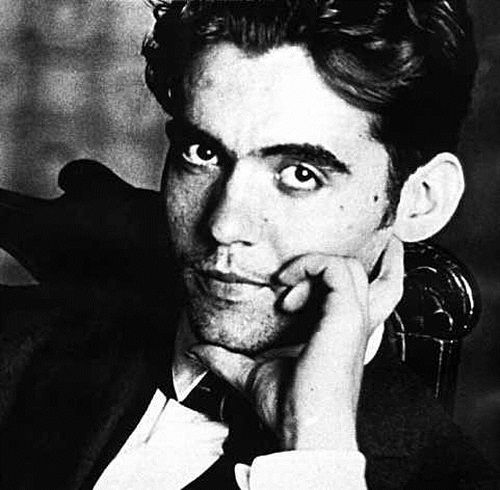 As the Research Group called "The Spanish spoken in Andalusia", at University of Seville, say "Andalusian speech is the result of a long historical tradition, and arises from a development —from old Spanish— partially differentiated from the one experienced by other modalities of the Spanish Language."
In other words, the Andalusian variety is another way of speaking Spanish, a variant of the standard that is the result of hundreds of years of development and evolution, a different speech that brings richness and diversity to oral ways of expression while providing other perspectives to understand and define the world around us. In fact, Andalusians —except some cases that can be found in poetry*— write like any other users of the Spain Spanish, leaving aside their most characteristic features.
* At the beginning of the 20th century, Andalusian Spanish was about to be considered a regional and cultural variant also on a written level. One of the Andalusians that contributed to this development was the great Federico García Lorca. He knew that Andalusian Spanish was a language full of joy and musicality, something reflected in all his poetic and theatrical production. There is also a version of the literary work The Little Prince —written by Antoine Marie de Saint-Exupéry— in Andalusian Spanish.
The great diversity of Andalusian Spanish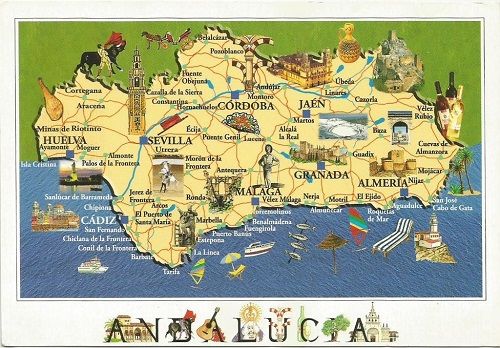 As we said at the beginning of this blogpost, rather than talking about the Andalusian speech, we should talk about Andalusian speeches. The characteristics and attributes of the Spanish spoken in southern Spain occur differently depending on the region, province or town, giving rise to very different traits both in pronunciation and the lexicon: ceceo versus seseo , loss or aspiration of the final -s, illo vs pisha or mi alma (different terms used in Andalusia to refer to men or boys in a colloquial way), and a long etcetera.
In the same way that the Spanish spoken in the interior or northern areas of the Iberian Peninsula show clear signs of diversity, we can discover a melting pot of different shapes and colors within each of the subvariants of Andalusian Spanish. In fact, not all Andalusians speak what we colloquially call Andalusian Spanish, since not all areas of Andalusia manifest the same characteristics nor the signs that we usually classify as Andalusians. For example, in northern areas of Huelva and Seville, the variant is closer to the Spanish spoken in Extremadura, in the same way that the Spanish used in Granada is more similar to the one used in Murcia. Thus, we return to the idea that languages ​​and their dialectical variants are not fixed nor respond to established limits, but rather behave as a continuum whose elements occur without spatial interruption, flowing through the different areas where there is social interaction.
The art of Andalusian Spanish: pronunciation, grammar and lexicon
The Andalusian accent is probably one of the most representative features of the Spanish spoken in southern Spain. Researchers have long pointed out three general characteristics of Andalusian speech:
A faster and more varied rhythm in terms of the tone used, which, in comparison to general Spanish, produces great contrasts due to the rather monochromatic tone of the Spanish used in the interior of the Iberian Peninsula.
Certain ways of articulating sounds that have a different distribution, so that certain phonemes are produced in a more relaxed way and others in a more tense way.
A set of pronunciation features – shared with other areas - that occur more frequently in Andalusia, reaching a high concentration and social relevance.
We cannot say that there is a proper grammar of Andalusian Spanish, since the grammar used in the south is the same as that one used in the rest of the country. However, we can observe certain variations in the way personal pronouns are used, for example, the use of ustedes instead of vosotros —although this is not a regular issue. We can also find some archaic uses in certain verbs, such as the use of the verb ser as an auxiliary instead of haber. E.g. Si me fuera dado cuenta instead of si me hubiera dado cuenta.
Lexicon: Andalusian Spanish vocabulary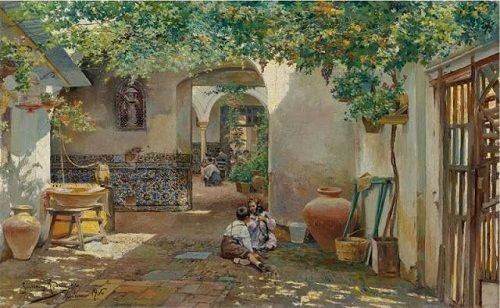 The types of meaning refer to specific cases of study from the University of Seville:
Rural and related voices
• Instruments: capacho (basket), barcina (esparto net), almocafre (escardillo), calabozo (pruning ax)
• Rural machinery: alfarje (millstone), atarjea (pipe, ditch), almatriche (id.)
• Land: campiña, marisma, pago (vineyard or olive groves), cortijo, balate (ditch / wall)
• Plants and fruits: alhucema, gurumelo (mushroom), jinjolero (deciduos shrub), alcaucil (artichoke), durazno (peach), papa, pero (apple), habichuela, cañaduz (sugar cane); casco (orange slice); puyar (grow tree guide)
• Agricultural activities: ablentar (throw), esmuir (milking)
Seafaring voices
• Fish: albures (river fish), safio or zafío (conger), breca, lula (coarse squid), cardume (n) (school of fish), brótola, chanquete (two different autochthonous fish).
• Boats: traíña, boliche (a type of boat)
Food
• Human: chícharo (chickpea / pea / bean), alboronia (vegetable stew), hallulla / -o (cake), calentitos y tejeringos (churros), hochío (cake), repápalo (round muffin, donut), pipirrana (Andalusian salad)
• Cattle: afrecho (bran), arvejón (staple crops)
Home
• Soberado y doblado (upper part of the house), sardiné, sardinel, and rebate (entrance step), casalicio (large house), alacena (pantry), falsa (attic).
Weather
• Hacer buena (/mala) orilla, llampo (lightning), boria (fog), claras del día (sunrise), harinear (to drizzle) and harinilla (drizzle), flama (burning heat)
Descriptions
• About people (positive connotations): (d)espelotado (healthy, robust), jirocho (satisfied), marchoso (brave)
• About people (negative connotations): majareta and majarón (crazy), charrán (rascal), chalado and pirado (crazy), gilí (dumb), (d)esabori(d)o, chuchurri(d)o (withered, cracked ), falto (dumb), frangollón (who does things late and badly), parguela (dumb)
• Positive feelings: camelar (want)
• Negative feelings: achares (shame, jealousy), canguelo (fear), coraje (anger, irritation)
As any other language, Andalusian Spanish is linked to people and cultures. Andalusian is the Spanish of Andalusia and the language used by great geniuses like Gustavo Adolfo Bécquer, Pablo Picasso or Federico García Lorca.
At don Quijote, we hope you enjoy this article and that it helps you to expand your knowledge of the Spanish varieties spoken in cities such as Malaga, Seville or Cádiz.
---
Keywords: