The Spanish Language Blog
This blog is dedicated to anyone interested in Spanish language and culture.
Learn what it's like to study abroad, get news information and find resources to practice Spanish, get information about our courses and programs, meet our students and teachers as well as get useful tips and advice for travelling in Spain or Latin America.
Come discover our passion and start Blogging Spanish!
Front Page News
by suzanne.pope on Wednesday, February 22, 2017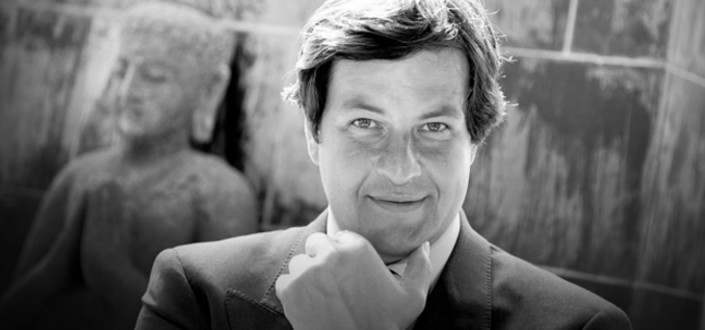 Our president and founder had his first study abroad experience at age 13, at 16 started his own business and today he runs a multinational company from two cities he calls home, Madrid and London. We wanted to know how he does it all, so earlier this week we sat down with him for interview about his habits, routine and lifestyle.
---
So, what's it like to run the best Spanish language company in the world?
Entonces, ¿Cómo es dirigir la mejor empresa de español del mundo?
(Laughs) It's great. I love that I have the opportunity to make people's dreams a reality. We have a wonderful country and we want people to discover its culture and language. It's a such a great project.
(Se ríe) Es genial. Me encanta tener la oportunidad de hacer realidad los sueños de la gente. Tenemos un país precioso y ellos pueden descubrir la cultura e idioma de nuestro país. Es un proyecto muy bonito.
Do you have any hobbies? What do you do when you are not running your international company?
¿Tienes algún pasatiempo? ¿Qué haces cuando no estás dirigiendo tu empresa internacional?
Wow, I have a lot! I love interior decoration and architecture. In fact, I just think that people who build a beautiful building with their own hands is incredible. And skiing! I love it. I feel really close to the sky. I have been in love with the sport since I was three years old; I was very young when I started. You know, my first job was related to skiing.
¡Guau, tengo muchos! Me encanta la decoración y la arquitectura. De hecho, cuando pienso que hay gente quien crea un edifico bonito con sus propias manos, es increíble. Y ¡el esquí! Me encanta. Me siento muy cerca del cielo. Me enganchó hace desde que tenía tres años, desde luego yo era muy joven cuando empecé. De hecho, mi primer trabajo estaba relacionado con el esquí.
Cool! What was it exactly?
¡Qué guay! ¿De qué era exactamente?… read more »