The Spanish Language Blog
This blog is dedicated to anyone interested in Spanish language and culture.
Learn what it's like to study abroad, get news information and find resources to practice Spanish, get information about our courses and programs, meet our students and teachers as well as get useful tips and advice for travelling in Spain or Latin America.
Come discover our passion and start Blogging Spanish!
Front Page News
by John Bascombe on Thursday, October 30, 2014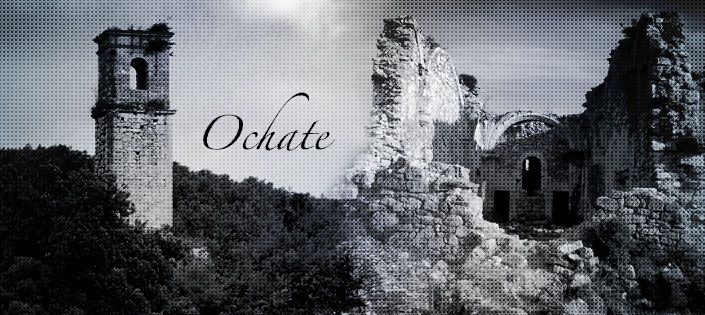 Since Halloween is this week, I thought we could talk about those abandoned cities and towns that give us so much good storytelling material for this time of year. Ghost towns are present all over the world and in just about in every country. In the United States, there are famous places like Centralia, Pennsylvania (the inspiration for the Silent Hill videogame and movie), well preserved Bodie in California and numerous other spots in the west and Great Plains. Abandoned places in the UK are everywhere primarily due to the Black Plague while more recently others were abandoned during WWII like Tyneham and Langford.
In Spain there are also some very noteworthy towns where only some buildings, landmarks or vestiges of dwellings once were. In northern Spain, the County of Treviño forms a part of Castille and León. Due to agreements made in the Middle Ages between rival kings, this county is enveloped by the Basque province of Álava and is not physically connected to Castille and León. Due to the difficult geography of the area—rugged and irregular hills along with difficult farming conditions—Treviño has always been isolated from its neighbors like Álava, Burgos and La Rioja.
The Village of Ochate
However, in an area full of hamlets and half abandoned villages, there is one place that stands out—the village of Ochate. This abandoned village is known to have been inhabited since the Bronze Age thanks to discovery of flint and quartz tools in the fields nearby. There is also proof of Roman occupation since a funeral stele was discovered near a neighboring hermitage. Ochate's location, today remote and more off the beaten path than ever, was once positioned along a very transited road that connected Castille and León to what is known as the Route of Fish and Wine. This route got its name by being an important trade route between the fishing villages along the Bay of Biscay and the fertile fields and wine producing region of La Rioja.
Today, that route is nothing more than a hiking trail and with its decline, the enclave of Treviño also experienced depopulation which has dwindled the county's population down to 1461 inhabitants in 2011; a very small population for an area of 100 sq. miles or an area roughly the size of Sacramento, California. Vacío means empty in Spanish and this lack of populatoin coupled with an eerily remote region and unfriendly landscape combine to make this place very empty indeed and also an ideal location for a ghost town.
Through the middle ages to the 19th century, Ochate was always a village on the edge; in fact it was previously abandoned at the end of the 13th century only to be revived again in the mid-1500s. Descriptions of the village from the second half of the 19th century tell of a small and humble village populated with cattle farmers and laborers. The people here lived off of what they raised and they ate principally beef, beans, potatoes and cereals. Curiously, the ingenuity of the villagers for making the best of their situation were able benefit from their harsh  conditions by charging mushroom collectors a fee for foraging around their village. We know this thanks to the preservation of written contracts dating back to the 18th century… read more »