The Spanish Language Blog
This blog is dedicated to anyone interested in Spanish language and culture.
Learn what it's like to study abroad, get news information and find resources to practice Spanish, get information about our courses and programs, meet our students and teachers as well as get useful tips and advice for travelling in Spain or Latin America.
Come discover our passion and start Blogging Spanish!
Front Page News
by Diego on Tuesday, February 14, 2017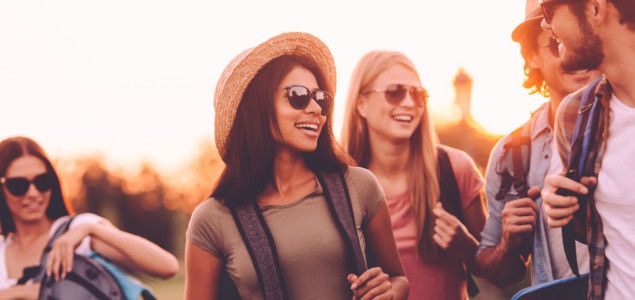 Así que finalmente quieres tener esa fluidez que tanto deseas en español  y te has decidido a viajar al extranjero. ¡Felicidades!  ¿Por dónde debes empezar? Encontrar una escuela puede ser desalentador en un primer momento. Te recomendamos que investigues, porque elegir la escuela perfecta no es algo que salga a la primera. Hay 10 preguntas esenciales que debes hacerte antes de apuntarte.
¿Dónde quiero estudiar?
¿Dónde está la escuela? ¿En el centro de la ciudad y bien comunicada por transporte público?
¿Qué tipo de acreditación tiene la escuela?
¿Quiénes son los profesores? ¿Tienen alguna formación o grados universitarios?
¿Cuál es el método de enseñanza o la visión de la escuela?
¿Cuál es el máximo de estudiantes por clase?
¿Qué tipo de cursos se ofrecen? ¿Ofrece la escuela el programa que me interesa?
¿Qué servicios extra ofrece la escuela y qué actividades extracurriculares ofrece?
¿Qué tipo de alojamiento ofrece la escuela? ¿Tendré que buscarlo por mi cuenta? ¿Necesito una estancia con una familia, una residencia de estudiantes o un apartamento compartido?
¿Cuál será el coste y qué está incluido?
Te sugerimos que hagas una buena investigación para encontrar las respuestas. Puedes preguntar a antiguos alumnos, hacer una búsqueda en Google para ver qué organizaciones recomiendan la escuela y las reseñas que haya en Internet. Algunas buenas opciones son Trip Advisor y Go Abroad.com. Si le añades la información que te damos a continuación seguro que tomarás la decisión correcta.
¿Dónde quiero estudiar?
Hay más de 400 millones de hablantes de español en el mundo y 22 países tienen el español como lengua oficial. ¡Esto significa que tienes muchas opciones! ¿Las razones para ir a un país u otro son profesionales? ¿Prefieres un país desarrollado? Te sugerimos que pienses también en los dialectos que puedas encontrar, en las oportunidades de negocio, seguridad y restricciones, así como ventajas. ¿Qué te parece un programa en el que puedas estudiar en diferentes destinos? Y si tienes un tiempo limitado, también puedes optar por un programa online.
¿Dónde está la escuela? ¿En el centro de la ciudad y bien comunicada por transporte público?
Una de las peores cosas que pueden pasar es que la escuela no cumpla con tus expectativas. Asegúrate de tener la experiencia que deseas. Así que, si sueñas con aprender en una ciudad cosmopolita, no vayas a una escuela que esté a las afueras de Barcelona, donde no tengas acceso a autobuses  o líneas de metro, donde para ir a cualquier lugar tengas que ir en coche. ¡Pregunta antes de apuntarte!… read more »