The Spanish Language Blog
This blog is dedicated to anyone interested in Spanish language and culture.
Learn what it's like to study abroad, get news information and find resources to practice Spanish, get information about our courses and programs, meet our students and teachers as well as get useful tips and advice for travelling in Spain or Latin America.
Come discover our passion and start Blogging Spanish!
Front Page News
by suzanne.pope on Wednesday, March 22, 2017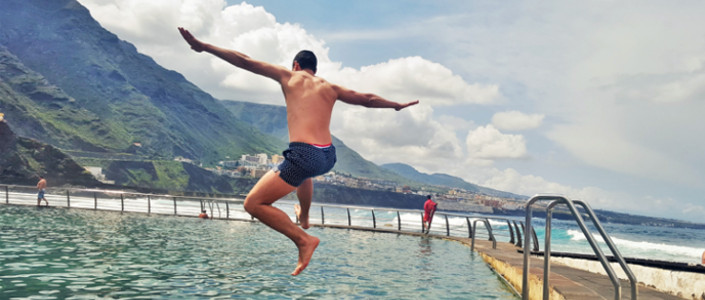 Although Tenerife is quite a remote destination in the middle of the Atlantic Ocean, and geographically nearer to Africa than Europe, it's no stranger to tourism. Tourist flock to the largest Canary Island year-round for its great weather, even naming it the "Island of Eternal Spring". So why did I go there? Well, for starters, it was an easy flight (yes, I mean cheap and only three hours) from my home in Madrid. I prefer to avoid crowds, talk to locals, go hiking and see the island, so I booked a hotel in Puerto de la Cruz near don Quijote Spanish School and rented a car. My mission (I always have a mission when I travel): find the prettiest beach...or forest…or both (spoiler, I found both).   
Aunque Tenerife nos puede parecer una isla remota por su situación en el centro del Atlántico, más cercana a África que Europa, es un destino turístico muy popular. Enormes grupos de turistas acuden durante todo el año a la mayor de las Islas Canarias por su excelente tiempo, de hecho Tenerife recibe el apodo de "Isla de la eterna primavera". ¿Por qué fui hasta allí? Bien, para empezar porque es sencillo (sí, quiero decir también "barato" y solo tres horas) volar hasta allí desde mi casa, en Madrid. Mi intención era evitar las multitudes, hablar con la gente local, hacer senderismo y ver la isla, así que reservé mi habitación en un hotel del Puerto de la Cruz cerca de la escuela de español don Quijote y alquilé un coche. Mi misión (siempre me impongo una misión cuando viajo): encontrar la playa más bonita… o el bosque… (os lo destriparé, encontré ambos).
A journey through this unique Spanish island was a great start to spring 2017. Follow my journey through some favorite photos below and leave comments or any questions you might have about traveling Spain or learning Spanish in Tenerife!
Un viaje por esta isla fue una estupenda manera de comenzar la primavera de 2017. Acompáñame en mi viaje fotográfico por Tenerife ¡y no dudes en dejar tus comentarios o preguntas sobre viajar por españa y cómo aprender español en Tenerife!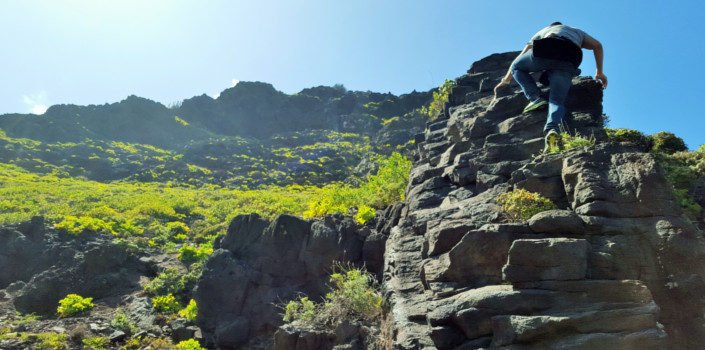 We landed at Tenerife-North Airport at 10 a.m., picked up a rental car and head for Parque Natural de Anaga, the most tropical, green area of the island. Every time we hiked around or over a hill, we found ourselves in an even more impressive landscape.
Aterrizamos en el  Aeropuerto de Tenerife Norte, alquilamos un coche y nos dirigimos al Parque Natural de Anaga, el más tropical y verde de la isla. Cada vez que rodeábamos una colina encontrábamos un paisaje más impresionante que el anterior.… read more »