The Spanish Language Blog
This blog is dedicated to anyone interested in Spanish language and culture.
Learn what it's like to study abroad, get news information and find resources to practice Spanish, get information about our courses and programs, meet our students and teachers as well as get useful tips and advice for travelling in Spain or Latin America.
Come discover our passion and start Blogging Spanish!
Front Page News
by alison.chou on Friday, November 11, 2016

Si te interesa estudiar español en Madrid con don Quijote este otoño, vas a tener que prepararte para un espectáculo. Con las frescas temperaturas del otoño la ciudad goza de una encantadora transformación: el aire se torna fresco, las camisetas y las sandalias se guardan y dan paso a sofisticados abrigos y botas, muchos platos, reconfortantes y calientes, y la vegetación urbana se tiñe de vivos rojos, naranjas y amarillos. Aparte de los típicos cambios estacionales, Madrid también ofrece divertidos eventos durante esta estación. Así que lleva tu experiencia de aprendizaje del español fuera de la clase este noviembre y presta atención a nuestra guía de las mejores cosas que hacer este noviembre en Madrid.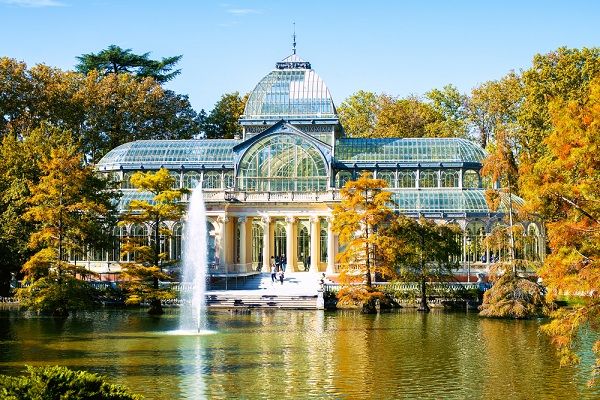 Deja que el clima guíe tu estómago
Comencemos por el tema favorito de todos: ¡la comida! La gastronomía española es conocida por su larga tradición de platos, tapas y bebidas estacionales (sólo intenta encontrar una persona que beba gazpacho en invierto, ¡te desafiamos!). El tiempo, tan fresco, es perfecto para comer con cuchara y como españoles  un buen  y saludable cocido. El más famoso es el cocido madrileño con sus garbanzos, verduras y carne. Otros platos calientes y tradicionales incluyen los callos a la madrileña  (sí, son intestinos de vaca, pero confía en nosotros… ¡están deliciosos!) y la sopa de ajo… read more »