The Spanish Language Blog
This blog is dedicated to anyone interested in Spanish language and culture.
Learn what it's like to study abroad, get news information and find resources to practice Spanish, get information about our courses and programs, meet our students and teachers as well as get useful tips and advice for travelling in Spain or Latin America.
Come discover our passion and start Blogging Spanish!
Front Page News
by John Bascombe on Thursday, April 16, 2015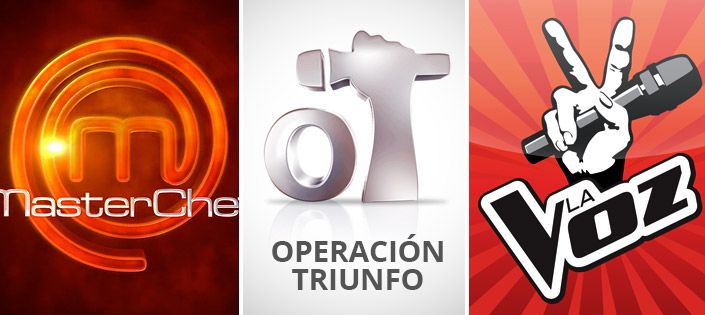 When discussing the topic of talent shows in Spain, perhaps our thoughts turn to international franchises such as Masterchef or La Voz. However, this article will aim to go back to the beginning of this television genre in Spain looking at its origins, its development and its success nowadays.
The talent show format appeared in Spain around the same as Televisión Española (TVE), the Spanish national, state-owned, public television channel first broadcast regular programs. Hacia la fama, which could be considered to be one of the first examples of this style of entertainment, emerged onto Spanish television screens in 1957. In this competition, presented by the journalists Ángel de Echenique and Blanca Álvarez, young, talented writers and later musicians, mimes and dancers pitted their skills against each other. Viewers then voted by mail for the person who they thought should win the first prize.
While this program was still running, TVE released another talent show called Cara nuevas (1957).  It involved contestants completing a series of trials with the winner obtaining a job at the aforementioned broadcaster. This contest helped to launch the careers of some of Spain´s most highly regarded television presenters including Miguel de los Santos and José Luis Uribarri. After these two programs were taken off the air, several other series replaced them offering hopefuls the opportunity to demonstrate a wide variety of different skills from singing with Salto a la fama (1963-1965)to dancing with Danzas de España (1966), a show where couples from each of Spain's provinces competed in elimination rounds introducing the public to their regional dances. All of these shows were aired for varying amounts of time with Spain's longest running one so far being Gentejoven (1974-1987), a musical program which helped artists such as the Sevillian singer María del Monte and the pop group Mecano become successful.
It was, however, in the 2000s that this type of entertainment started to gather momentum with a notable program being Operación Triunfo (2001-2011).This competition, which gained immediate popularity among Spanish viewers, combined elements of Pop Idol and Big Brother as participants took part in live shows while the audience got to see them interacting during their daily lives. The winner received a recording contract while in the first three seasons, they also had the chance to represent Spain at the Eurovision song contest.
In addition to having their own homegrown talent shows, Spanish channels have also adapted international franchises for their audiences.  For example, in 2007 and 2008 the private television channel Cuatro produced the program Factor X which is based on the British X Factor series and which aims to find the next big singer with a recording contract at stake. Masterchef, which originated in Britain, has also enjoyed and is enjoying success in Spain with adult and junior versions being made by TVE in collaboration with Shine Iberia.  The cooks take part in several different, individual and team challenges inside and outside the studio, with the victor getting 100,000 euros, a recipe book deal and the opportunity to attend the prestigious le Cordon Bleu Madrid cooking school… read more »