The Spanish Language Blog
This blog is dedicated to anyone interested in Spanish language and culture.
Learn what it's like to study abroad, get news information and find resources to practice Spanish, get information about our courses and programs, meet our students and teachers as well as get useful tips and advice for travelling in Spain or Latin America.
Come discover our passion and start Blogging Spanish!
Front Page News
by Diego on Wednesday, July 19, 2017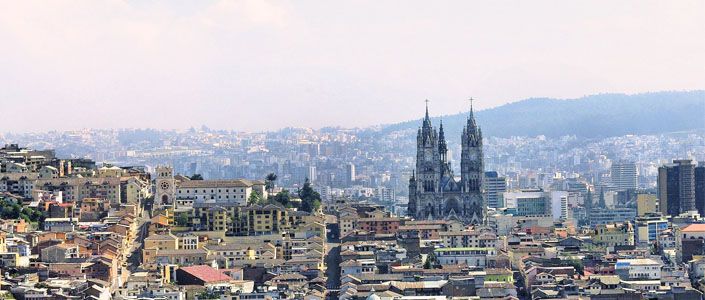 Muchas ciudades del mundo destacan sus "mases" con la intención de ser grandiosas hasta casi parecer inaccesibles: el edificio más alto, el estadio con mayor capacidad, la estatua más grande, el museo más extenso… hitos que nos abruman y nos epatan, que nos hacen sentir pequeños. Sin embargo, y afortunadamente, hay otras ciudades en las que esos "mases" son más hogareños, más acogedores, nos hacen la vida más fácil y nos convierten en unos ciudadanos más.  Una de esas ciudades es Quito.
Por ejemplo, ¿sabéis que Quito tiene la temperatura más agradable del mundo? Tiene una media de 20ºC durante el año, lo que le ha valido el apodo de "ciudad de la eterna primavera".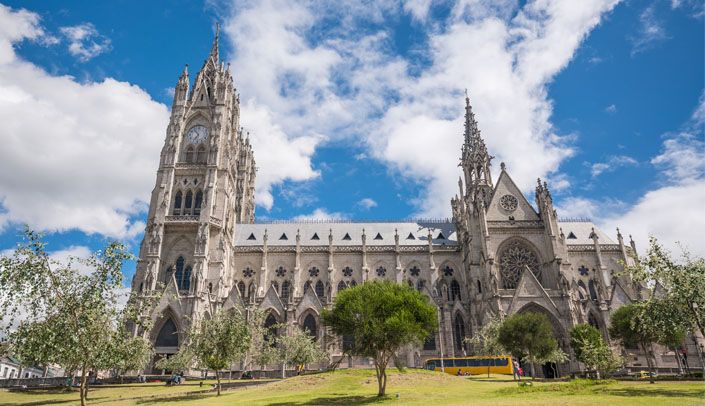 Esta temperatura invita a pasear… ¿y por qué no hacerlo por el centro histórico mejor conservado de América? No lo decimos nosotros, lo dice la UNESCO. Además, para reforzar esta idea de grandiosidad acogedora, debemos deciros que encontraréis bajas casas multicolores, anchas y sombreadas calles, refrescantes y coquetos jardines… el único edificio que desafía al cielo es la neogótica Basílica del Voto Nacional; y lo hace con humildad, con apenas 115 metros… read more »