The Spanish Language Blog
This blog is dedicated to anyone interested in Spanish language and culture.
Learn what it's like to study abroad, get news information and find resources to practice Spanish, get information about our courses and programs, meet our students and teachers as well as get useful tips and advice for travelling in Spain or Latin America.
Come discover our passion and start Blogging Spanish!
Front Page News
by alison.chou on Friday, August 12, 2016

Valencia is a city that never gets old, but for those moments when you're yearning for a change of scenery, check out these can't-miss day trips.
For our students studying in Valencia, we have two words for you: lucky you! Valencia has everything you could ever desire: beautiful beaches, perfect climate, bustling metropolitan life, and a unique charm that's part contemporary, part traditional, but all Mediterranean. And for when you're yearning to step out of city life for an exciting day trip, you're only a quick car or train ride away from some amazing sites, impressive naturescapes and idyllic towns. Here are some of our recommendations for some of the best day trips from Valencia.
Altea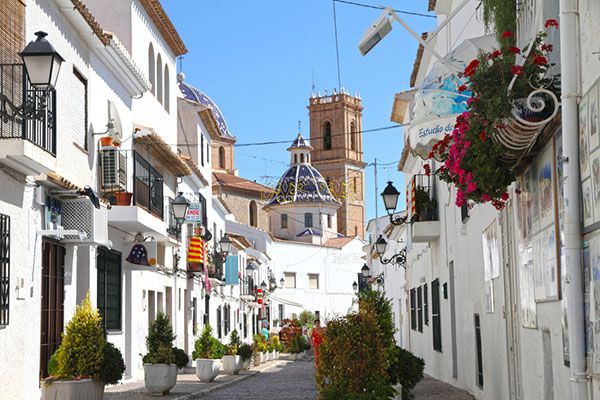 Looking for that super quaint, charming village to remind yourself why you fell in love with Spain in the first place? If so, Altea is a must-see. This adorable town, located on the Costa Brava approximately 1.5 hours south of Valencia (by car), is known for its labyrinthine cobblestone streets and picturesque white-washed houses. In the heart of the historic center is the beautiful La Mare de Déu del Consol Cathedral, topped with its iconic dome of bright blue-and-white tiles. Take a walk through Altea's streets and narrow alleyways, and you'll catch breath-taking glimpses of dazzling blue: the sparkling clear waters of the Bay of Altea. The town is also known as an increasingly popular destination for artists; their presence can be felt in the bursts of bright color that adorn pristine white facades and the quirky, artisan boutiques… read more »