The Spanish Language Blog
This blog is dedicated to anyone interested in Spanish language and culture.
Learn what it's like to study abroad, get news information and find resources to practice Spanish, get information about our courses and programs, meet our students and teachers as well as get useful tips and advice for travelling in Spain or Latin America.
Come discover our passion and start Blogging Spanish!
Front Page News
by Redacción don Quijote on Thursday, October 11, 2018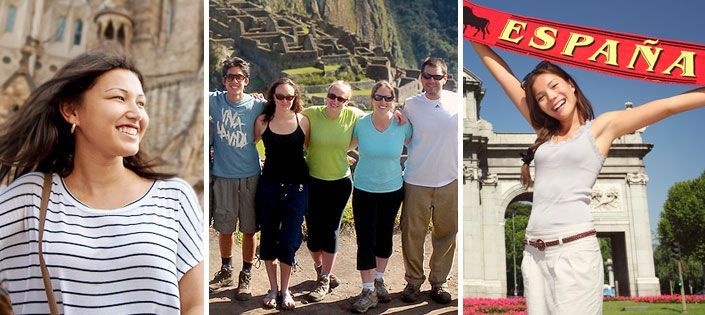 Christopher Columbus arrived to the Americas for the first time on October 12, 1492. The historic event marks an important change in the course of the history of the Western world, as it lead to permanent contact between Europe and the Americas. The day is officially observed in a variety of ways and called a variety of names in much of Latin America, the US and Spain. 
October 12 in Spain
Spanish law establishes it as the Fiesta Nacional de España, or the national day of Spain, although many Spaniards continue referring to it as Día de la Hispanidad, which was the former name of the Spanish holiday. The law goes on to explain that the day is commemorated because it symbolizes the expansion of Spanish language and culture beyond European borders. Spanish is spoken by 414 million native speakers, of which only 46 million live in Spain.
When the day was first celebrated in Spain in 1914, it was originally called "fiesta de la raza" in the hopes of creating a holiday that would celebrate unity between Spain and Ibero-America. Just a few years later, the Spanish priest Zacarías de Vizcarra proposed replacing the term raza with hispanidad, a new term coined for the occasion.
October 12 in Latin America
October 12 is still known as el Día de la Raza in some Latin American countries including Mexico. Other Latin American countries however, that once commemorated the day as el Día de la Raza have in recent years changed the name to honor diversity or to celebrate indigenous heritage. In Costa Rica, the day is known as the Día de las Culturas (Day of the cultures), in Argentina it's Día del Respeto a la Diversidad Cultural (Day of respect of cultural diversity), in Venezuala Día de la Resistencia Indígena (Day of Indigenous Resistance), and in Bolivia Día de la Descolonización (Day of decolonization). In Cuba it is not observed as a holiday. … read more »