The Spanish Language Blog
This blog is dedicated to anyone interested in Spanish language and culture.
Learn what it's like to study abroad, get news information and find resources to practice Spanish, get information about our courses and programs, meet our students and teachers as well as get useful tips and advice for travelling in Spain or Latin America.
Come discover our passion and start Blogging Spanish!
Front Page News
by Diego on Tuesday, January 17, 2017
¡España no es sólo para el verano!
El invierno en España es, a menudo, pasado por alto; pero en España nos encanta hacer viajes fuera de temporada para respirar el aire más fresco, y a veces para huir de él. En el sur de España el tiempo es generalmente suave durante todo el año, de hecho podemos disfrutar de algún baño de invierno pues la mayoría de costas aquí –y debido a su posición- están protegidas de temperaturas extremas; aunque sí es cierto que muchos turistas se sorprenden del frío que puede hacer en sitios como Madrid o el norte de España. ¡Pero nos encanta el invierno! Durante esta estación nuestro país se enorgullece de tener pistas de esquí de primera clase, encantadoras ciudades medievales, impresionantes montañas y vistas; y, si eso no es suficiente para ti, su mundialmente famosa gastronomía y sus vinos seguro que te calentarán.
Hemos preguntados a cinco personas que viven en España todo el año cuáles son sus destinos preferidos y estas son las respuestas.
1. Vistas inmejorables y desafiantes montañas
Antonio, de Alcoi, España. Destinos favoritos: Jaca, Huesca y los Pirineos.
 "Las montañas son increíbles. No me importa pasar ocho horas en un autobús" –explica Antonio-. "Siempre lo paso muy bien encontrando pistas nuevas y desafiantes. ¡Me encanta salirme del circuito y encontrar nuevas rutas! Quizá soy un poco temerario pero hay muchas pistas negras para mantenerme ocupado". Varias estaciones de esquí están a un corto viaje en coche, y todas ofrecen unas impresionantes vistas panorámicas de los picos nevados. Formigal y Candanchú son estaciones muy conocidas y tienen pistas de primer nivel, retadoras pistas negras, una animada vida nocturna y restaurantes. Y cuando no estés esquiando podrás visitar el pueblo de Jaca, un antiguo fuerte construido sobre el río Aragón que ofrece unas maravillosas vistas, exuberantes jardines, calles adoquinadas y está llena de muchos lugares interesantes ¡y de deliciosos platos para probar!

Other Posts
by suzanne.pope on Wednesday, January 11, 2017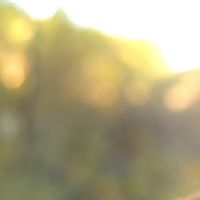 by alison.chou on Friday, November 11, 2016
Si te interesa estudiar español en Madrid con don Quijote este otoño, vas a tener que prepararte para un espectáculo. Con las frescas temperaturas del otoño la ciudad goza de una encantadora transformación: el aire se torna fresco, las camisetas y las sandalias se guardan y dan paso a sofisticados abrigos y botas, muchos platos, reconfortantes y calientes, y la vegetación urbana se tiñe de vivos rojos, naranjas y amarillos. Aparte de los típicos cambios estacionales, Madrid también ofrece divertidos eventos durante esta estación. Así que lleva tu experiencia de aprendizaje del español fuera de la clase este noviembre y presta atención a nuestra guía de las mejores cosas que hacer este noviembre en Madrid … read more »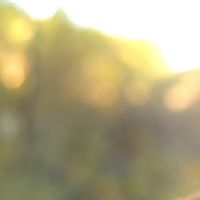 by alison.chou on Thursday, November 10, 2016
If you're studying Spanish in Madrid with don Quijote this fall, you're in for a real treat. With the cooling autumn temperatures, the city undergoes a lovely transformation: there's a refreshingly crisp nip in the air, casual T-shirts and sandals are swapped out for sophisticated coats and boots, hot "comfort food" dishes re-appear on restaurant menus, and the urban foliage comes alive with radiant bursts of reds, oranges and yellows. Apart from the typical seasonal changes, Madrid also offers fun cultural events this season. So take your Spanish learning experience out of the classroom this November with our guide of the best things to do this November in Madrid! … read more »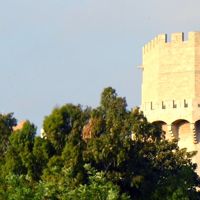 by Becca on Monday, September 26, 2016
If you come to learn with us in Valencia you'll find our new, stunning school waiting for you. It is a beautiful new location with 18 modern and spacious classrooms, large courtyards, terraces and gardens where you can relax between and after classes… read more »