The Spanish Language Blog
This blog is dedicated to anyone interested in Spanish language and culture.
Learn what it's like to study abroad, get news information and find resources to practice Spanish, get information about our courses and programs, meet our students and teachers as well as get useful tips and advice for travelling in Spain or Latin America.
Come discover our passion and start Blogging Spanish!
Front Page News
by laurence on Thursday, September 24, 2015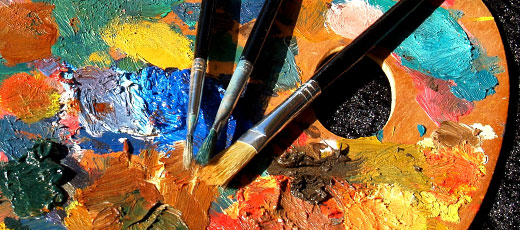 A keen user of the painting technique decalcomania Oscar Dominguez was a surrealist painter in the early 20th Century. Heavily influenced by Pablo Picasso and Yves Tanguy, Domínguez died at the age of 51 in 1957, and despite his relatively short career, he enjoyed much success with several of his paintings selling for thousands of dollars.
Before moving to Paris in 1927 at the age of 21, Oscar Dominguez was brought up by his grandmother in the town of Tacaronte in Tenerife
This Spanish painter, although having a relatively short painting career, became renowned for painting surrealist and avant-garde pictures
Oscar Dominguez spent his early years in Tenerife with his grandmother, having been born in the city of San Cristóbal de La Laguna that also sits on the island. Dominguez became interested in painting from a young age as an outlet to the severe illness he had that slowed his growth and provoked a gradual deformation of his limbs and face. Following his move to Paris when he was 21, Dominguez spent time working in the Les Halles market in the centre of the city, and passed much time in cabaret bars. His interest in art increased while in Paris, as he was to be found on many occasions in museums and galleries, as well as occasional attendance at various art schools.