The Spanish Language Blog
This blog is dedicated to anyone interested in Spanish language and culture.
Learn what it's like to study abroad, get news information and find resources to practice Spanish, get information about our courses and programs, meet our students and teachers as well as get useful tips and advice for travelling in Spain or Latin America.
Come discover our passion and start Blogging Spanish!
Front Page News
by John Bascombe on Wednesday, December 17, 2014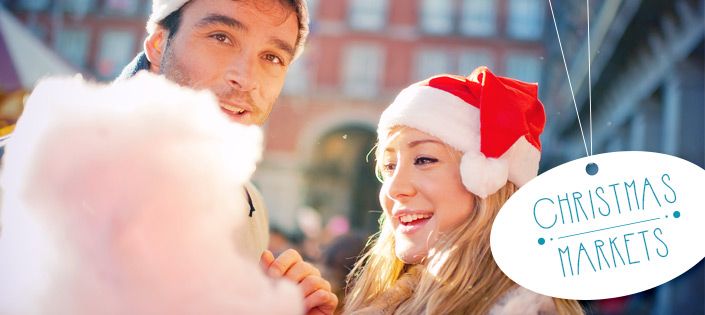 Christmas markets in Spain might not be as grand as the northern European ones found in for example Germany, but they are nevertheless important for the Spanish people as a Christmas tradition. Another important tradition in Spain involves the nativity scene, belén, and in Spain these vary from very simple and small ones for your home to much elaborated and life-sized ones which decorate the cities and provide a true Christmas feeling.
There are markets in every Spanish city, but some of the best Christmas markets can be found in the following cities:
Madrid
There are markets in almost every square in the city e.g. Plaza España and Plaza de Santo Domingo, however the largest and most popular one is located at Plaza Mayor. This market is around 150 years old and includes more than 100 stalls of different handicraft, Christmas decorations, food, jewelry, candles, sweets etc. The market normally opens sometime in the end of November and stays open until the end of December. It's frequently visited by both tourists and locals. Close by, at Plaza Santa Cruz, there's a carnival-like market that sells wigs and costumes for El Día de los Santos Inocentes (Fool's day) which is celebrated on the 28th of December by dressing up in these items.
Barcelona
The most well-known and traditional Christmas market in Barcelona is the Fira de Santa Llúcia. Like in Madrid this market also opens in the end of November but it closes just before Christmas. Fira de Santa Llúcia has been a tradition for 228 years and contains more than 200 stalls. Here you can find traditional Christmas decorations, handicraft, food and such, but also the traditional Catalan Caga Tío, which is a small log with a painted, happy face and a small red hat. This market is located close to the cathedral at Plaza de la Seu.  
Fira de Nadal a la Sagrada Familia is a smaller market with stalls selling similar products to the ones at Fira de Santa Llúcia. You can find it at Plaza de la Sagrada Familia. Mercat Gótic is another small market but this one focuses mostly on antiques. This is an all year round market that is actually overtaken by the Fira de Santa Llúcia during Christmas. It's located at Avenida Portal de l'Angel. Col.lectiu d'Artesans de l'Alimentació is also an all year round market, however it is more popular during Christmas. Vendors here sell honey, cheeses, herbs, wine, chocolate etc. You can find it at Plaça del Pi… read more »