The Spanish Language Blog
This blog is dedicated to anyone interested in Spanish language and culture.
Learn what it's like to study abroad, get news information and find resources to practice Spanish, get information about our courses and programs, meet our students and teachers as well as get useful tips and advice for travelling in Spain or Latin America.
Come discover our passion and start Blogging Spanish!
Front Page News
by Patricia Mendez on Monday, May 13, 2019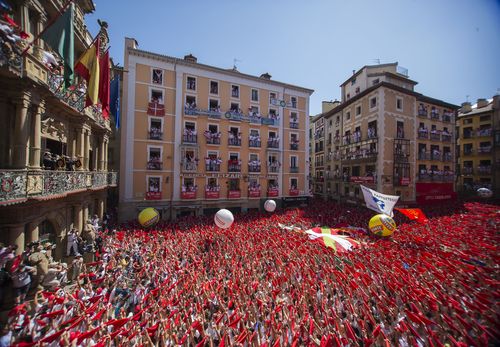 La jirafa, el cisne, el avestruz, el flamenco… ¿sabes qué tienen estos animales en común? Todos ellos cuentan con un cuello excepcionalmente largo. El de una jirafa adulta, por ejemplo, puede llegar a medir casi dos metros. Y de cuellos precisamente va hoy la cosa.
Como tantas otras partes del cuerpo, el cuello ha inspirado muchas expresiones en español. Hoy vamos a descubrir el significado de una de ellas: estar con el agua al cuello. Haz clic aquí si quieres enterarte de más en inglés. ¡Despegamos!
Estar con el agua al cuello
En español, utilizamos esta expresión para describir situaciones comprometidas. Cuando nos encontramos en apuros o tenemos un problema, decimos que estamos con el agua al cuello. Veamos un ejemplo:
Martina está con el agua al cuello: debe dos meses de alquiler y se ha quedado en la calle.
Con la oración anterior entendemos que Martina está pasando por momentos difíciles. Se ha quedado sin trabajo y además lleva dos meses sin pagar el alquiler… read more »