The Spanish Language Blog
This blog is dedicated to anyone interested in Spanish language and culture.
Learn what it's like to study abroad, get news information and find resources to practice Spanish, get information about our courses and programs, meet our students and teachers as well as get useful tips and advice for travelling in Spain or Latin America.
Come discover our passion and start Blogging Spanish!
Front Page News
by John Bascombe on Wednesday, September 17, 2014

Spectacular Caves in Spain
Intense summer heat often lingers on as summer draws to a close, inspiring us to seek a little cool break from the sun. Scenic caves and grottos offer an unexpectedly refreshing itinerary option. Here's a quick round up of Spain's ten most attractive caves; intriguing places that have quietly awaited our presence since pre-historic times: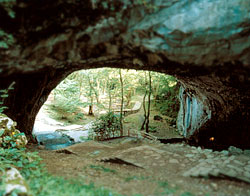 1. The Cave of Zugarramurdi
Although it's located in Zugarramurdi, Navarra, this cave is also known as the Cave of Aquelarres. It was formed by erosion from Infernuko erreka ("hell's creek").
They say that in the Middle Ages witch gatherings were held here. Later, in the 17th century, the Spanish inquisition condemned a number of local women to burn at the stake. A series of caves makes up the area, the largest of which measures in at an impressive 100 meters long by 20 wide and 30 high.
---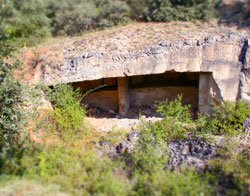 2. Atapuerca Archeological Site… read more »