The Spanish Language Blog
This blog is dedicated to anyone interested in Spanish language and culture.
Learn what it's like to study abroad, get news information and find resources to practice Spanish, get information about our courses and programs, meet our students and teachers as well as get useful tips and advice for travelling in Spain or Latin America.
Come discover our passion and start Blogging Spanish!
Front Page News
by John Bascombe on Thursday, March 26, 2015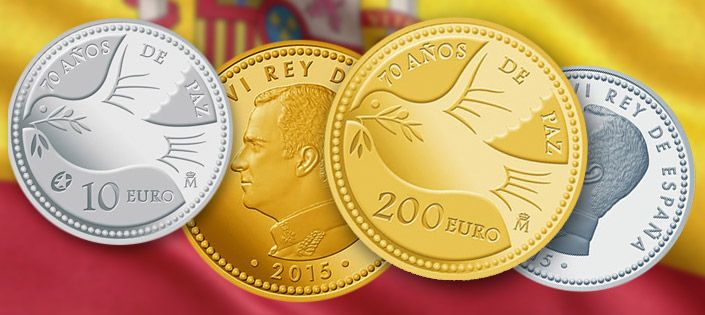 National and International Peace Efforts
In March 2015 the Royal Mint of Spain announced the release of a series of collector's coins to celebrate "70 years of peace in Europe" with the obverse showing a bust of the new king Don Felipe VI.  However it is the reverse of the coin showing a dove with an olive branch which we want to focus on. To what extent has Spain made an effort to embrace, spread and work towards the concept represented by this universal symbol? This article aims to answer this question by looking at some of the different Spanish initiatives, institutions and paintings which are and were dedicated to promoting and spreading both national and international peace.
•In 2013 and 2014 Spain remained in the list of the top 30 most peaceful countries in the world based on the Institute for Economics and Peace´s Global Peace Index.
•It ranked higher than some other European countries including France and the United Kingdom.
•Two Spaniards, the violin player Jordi Savall and the ballet dancer Joaquín Cortés, are UNESCO Artists for Peace.
What better place to start when talking about Spanish peace than with the iconic "Museo de la Paz" (Peace Museum) itself, situated in the town of Guernica in the Basque Country. This museum aims to educate its visitors about the culture of peace, reflecting on its absence in light of the past events in Guernica during the Spanish Civil War, while also looking at the efforts and tools used to peacefully solve conflicts in today´s society. This foundation also takes an active role in conducting research on this culture with associations such as AIPAZ (The Spanish Peace Research Association) organizing conferences and workshops to inform people of all generations about the importance of learning from the past and working together towards a more peaceful future.