The Spanish Language Blog
This blog is dedicated to anyone interested in Spanish language and culture.
Learn what it's like to study abroad, get news information and find resources to practice Spanish, get information about our courses and programs, meet our students and teachers as well as get useful tips and advice for travelling in Spain or Latin America.
Come discover our passion and start Blogging Spanish!
Front Page News
by John Bascombe on Tuesday, April 15, 2014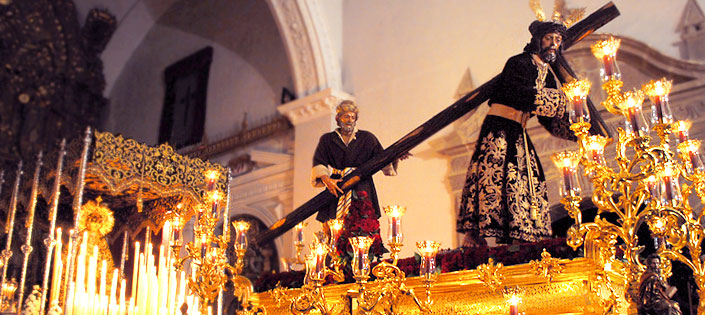 Semana Santa in Spain
Signaled by the full moon, Semana Santa (holy week) launches us on an annual journey of reflection and tradition. It's a time celebrated by both the religious and those who simply welcome a few days off from work or school to watch the spectacular recreations of scenes representing the passion of Christ. No matter what it is that attracts visitors, Semana Santa in Spain offers an incredible amount of celebrations which center mostly on processions that take place throughout the country.
We know that any top 10 selection will inevitably be incomplete, but we've gone ahead and put together this list with the best intentions for anyone hoping to delve deeper into the rich traditions of Spanish culture.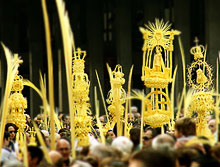 1. Las Palmas de Elche
Palm Sunday, a day that recalls Jesus' entrance into Jerusalem according to biblical scripture, in the city of Elche (in the eastern Valencian Community) Holy Week participants take to the streets holding yellow palm leaves that have been intricately woven into wonderful and seemingly impossible figures. The palm leaves come from the city's enormous palm grove that is listed as a UNESCO World Heritage Site. Particularly noteworthy is the procession of La Borriquilla, which displays Jesus entering Jerusalem on a donkey.
2. Procesión del Cristo Redentor… read more »