The Spanish Language Blog
This blog is dedicated to anyone interested in Spanish language and culture.
Learn what it's like to study abroad, get news information and find resources to practice Spanish, get information about our courses and programs, meet our students and teachers as well as get useful tips and advice for travelling in Spain or Latin America.
Come discover our passion and start Blogging Spanish!
Front Page News
by Sara Petruzzo on Monday, February 17, 2020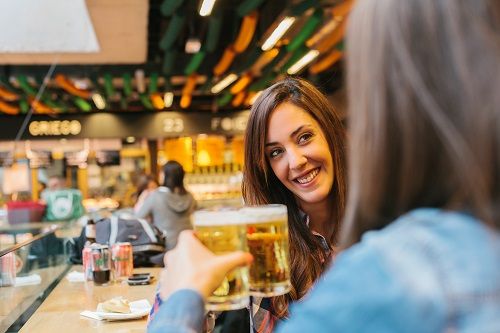 Ya queda poco para que vuelva la primavera a España y en don Quijote queremos proponerte un plan típico para descubrir Madrid. El sábado o el domingo soleado de cualquier mes será el momento perfecto para poner en práctica este post y descubrir la cultura española de primera mano.
Hoy os proponemos un recorrido por los 4 Mercados más importantes de la ciudad de Madrid. Y, para que puedas verlos todos en el mismo día, te informamos de que caminando de uno a otro no tardarás más de 30 minutos en total. Para que puedas dedicar casi todo tu tiempo en descubrir cada uno de los puestos de estos mercados históricos.
Continúa leyendo en español o haz clic aquí para cambiar al inglés.
Tanto el Mercado de San Miguel como el Mercado de la Cebada tienen la peculiaridad de que están en plazas que llevan sus mismos nombres. Así sabrás que, si encuentras la Plaza de San Miguel o la Plaza de la Cebada, encontrarás también estos dos mercados madrileños.
Mercado de San Miguel
El Mercado de San Miguel se llama así porque está en la zona en la que antiguamente estaba la iglesia en la que fue bautizado el famoso autor de la Edad de Oro Lope de Vega, la iglesia de San Miguel de los Octes… read more »