The Spanish Language Blog
This blog is dedicated to anyone interested in Spanish language and culture.
Learn what it's like to study abroad, get news information and find resources to practice Spanish, get information about our courses and programs, meet our students and teachers as well as get useful tips and advice for travelling in Spain or Latin America.
Come discover our passion and start Blogging Spanish!
Front Page News
by suzanne.pope on Thursday, May 18, 2017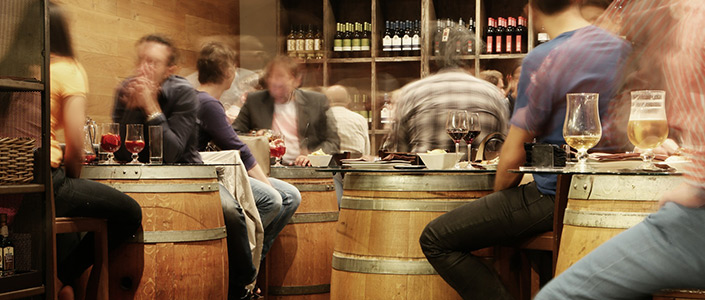 Fine Dinning to Cheap Eats  |  
De las
cenas
lujosas
a las
comidas
más económicas
In Spain, they say that they eat every part of the animal "even the walk". This country is a meat-lovers paradise, including delicacies like cured ham from special Iberian pigs and blood sausages. And it goes beyond just meat-centric dishes, this is an "it" destination for anyone who considers themselves a foodie, including many vegetarian options. Discovering the country by its food is fun too, because every region offers something different. Today we are highlighting Salamanca, one of the capital cities in Castilla-Leon and a great destination for amazing food.
This world-renowned university city offers a bit of everything from high-end, world famous Michelin starred restaurants to mouthwatering cheap eats to free tapas with your cerveza.  Here are our top six favorite restaurants in Salamanca.