The Spanish Language Blog
This blog is dedicated to anyone interested in Spanish language and culture.
Learn what it's like to study abroad, get news information and find resources to practice Spanish, get information about our courses and programs, meet our students and teachers as well as get useful tips and advice for travelling in Spain or Latin America.
Come discover our passion and start Blogging Spanish!
Front Page News
by John Bascombe on Friday, November 21, 2014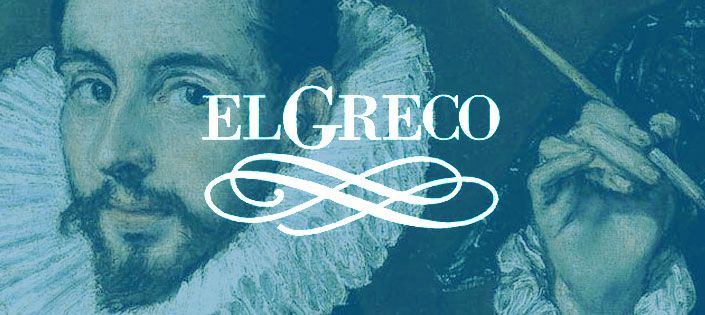 If you're in Madrid this year, check out Toledo; it's just a short half hour train-ride to the south and 2014 marks the 400th anniversary of the death of this historic city's most illustrious figure. A full-blown fiesta raging throughout the year is commemorating the life and work of famed painter Doménikos Theotokópulos (1541-1614), known to the world as El Greco. A fantastic variety of lively cultural events and handsome exhibits of inspired works selected from this Golden Age artist's vibrant oeuvre all await visitors. Still not convinced? Keep in mind that the city of Toledo itself displays medieval urban landscapes that seem to teleport observers to a flourishing age of arts.
Lively and colorful artistic performances have been erupting this year on the streets of Toledo's aged old town. These high-energy productions celebrate the distant past of this town known as the "City of Three Cultures", referring to the historic coexisting presence of Muslim, Jewish, and Christian communities. The French group La Salamandre will offer a show on December 6th that will blend dance, theater, and firework displays inspired by El Greco's vibrant paintings.  
Although El Greco was Greek (his nickname alludes to his Greek origins) he moved to Toledo in 1577 where he created his most defining paintings. Today, his life and work are intimately woven into the cultural fabric of the Spanish city. Curiously, this anniversary event marks the first time an exhibit exclusively devoted to his works has ever been offered in the city.
Heavily stylized figures elongated to impossible proportion characterize this Renaissance era painter's striking pieces.  His work also captures ecstatic images charged with dynamic emotional intensity. All this bold representation didn't always find favor over the centuries. Baroque-age critics flatly described his intense paintings as "delirious". Today however, long after a time of movements such as modernism, El Greco has found a strong following of admiring fans around the world. It's precisely his unabashed expressiveness over precision of form that makes him a highly influential old master among new generations of artists. Just to give you an idea of his international popularity, 60 paintings were shipped in from 29 cities all over the globe for an exhibit held earlier this year in Toledo, an ambitious event billed as the largest El Greco exhibit ever held.
You still have time to catch the final exhibit of this year long celebration, which is being held from now until December 9. "El Greco: Painter and Master" displays works such as the entire series of Apostolate of the Marquis of San Feliz and also The Apostolate of Almadrones… read more »