The Spanish Language Blog
This blog is dedicated to anyone interested in Spanish language and culture.
Learn what it's like to study abroad, get news information and find resources to practice Spanish, get information about our courses and programs, meet our students and teachers as well as get useful tips and advice for travelling in Spain or Latin America.
Come discover our passion and start Blogging Spanish!
Front Page News
by alison.chou on Friday, July 29, 2016

Te contamos todo lo que necesitas saber para sobrevivir al calor y a las multitudes este agosto.
Si este verano estás en España aprendiendo español, tienes que saber cómo aprovechar al máximo el mes de agosto. Algunos españoles se toman todo el mes de vacaciones, hacen las maletas y se van a la playa. Da igual la edad o condición social, hay muchos que escapan en este mes: el empleado que se toma su más que merecido descanso, el pensionista deseando cambiar su rutina por un mes o los estudiantes que tanto desean las vacaciones de verano. Y, por supuesto, para los extranjeros que venís a España, puede resultar un poco extraño encontrarse algunas ciudades más vacías y tranquilas de lo habitual o habitadas por españoles que normalmente no viven allí, pero que están pasando allí sus vacaciones, como un turista más.
Pero no todos lo hacen. Muchos no se toman todo el mes de vacaciones, sobre todo los que trabajan para una empresa privada; otros muchos se las toman en junio o en julio, y otros prefieren quedarse en su ciudad en vacaciones y hacer pequeñas excursiones a la playa o a la montaña. Todo depende de la persona, de la empresa o del sector profesional para el que trabaje cada uno. No hay reglas fijas sobre las vacaciones en España, pero si podemos ayudaros contándoos algunas curiosidades o tendencias sobre cómo sobrevivir y aprovechar al máximo un mes de agosto en España.
Usa tu imaginación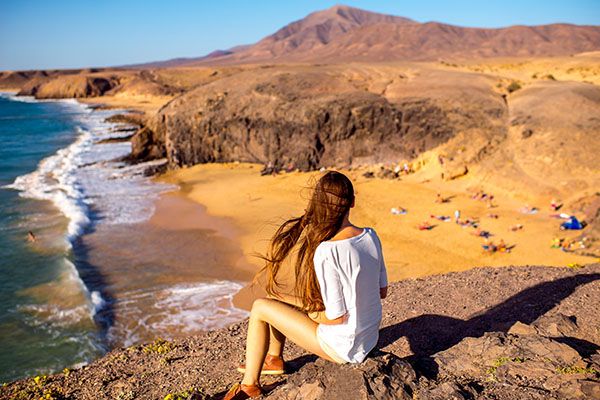 Seguro que durante tu estancia en España te gustaría planificar tus actividades y viajes tratando de evitar los lugares demasiado masificados. ¿Quieres un consejo? No te quedes en los lugares más típicos, ¡sé creativo! Claro que todos queremos ir a la playa en verano, pero ten en cuenta que algunos lugares de la costa están llenos de turistas y de españoles en agosto, así que elige otros lugares menos conocidos para pasar un agradable fin de semana en la playa como Cala La Rostella, si estás en Barcelona, en la Costa Brava, o Maro si estás en Málaga… read more »