Electrical Appliance Symbols in Spain
by John Bascombe on Thursday, May 29, 2014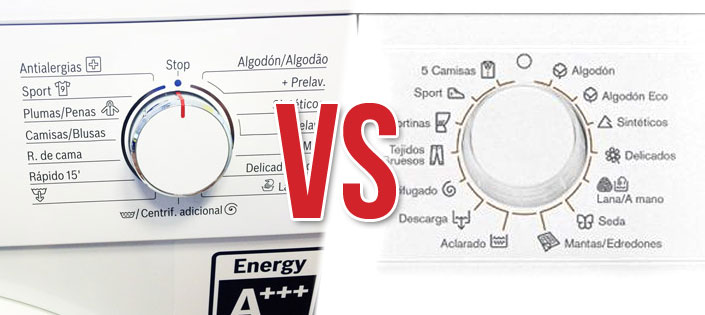 Travel to Spain
One of the best travel opportunities you can have as a tourist is coming to a country like Spain and living in a house or flat just like a typical Spaniard. This kind of experience is unique and incredibly gratifying since you get a perspective that a regular tourist can only dream of. Not living in a hotel means that you'll have the chance to go to the different neighborhood stores to buy your meat, produce, bread and groceries. You'll meet and talk to people from the neighborhood in the corner bar while you're having a coffee and churro for breakfast. But not all is sidewalk cafes and roses…there is a downside to all of this greatness (as there usually is). One day you will have to use the oven, dishwasher or washing machine. It's then when things start to get a little sketchy and you'll begin to question the wiseness of not staying in that 4 star cubicle.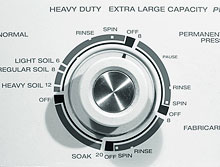 If you're coming from the US then you are probably used to control dials on a washing machine, for example, that conveniently point to programs like "normal", "heavy duty" or "delicate". No fuss, no mystery. But in Spain (and Europe for that matter), it is not that easy or straight forward.

Photo by: Benj Carson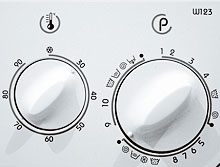 In the case of a washing machine we will encounter symbols like spirals, arrows, shirts and the letter "u" with stars! An oven or dishwasher is not that much different. There is really no way to know intuitively what the symbols mean and there is a high probability that you will put your designer hand wash shirt through the heavy duty cycle if you don't take the time to inform yourself beforehand.

Photo by: Paul Hudson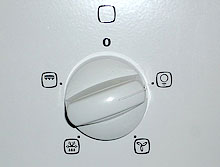 Ovens are also demanding. In the US normally you just have to hit the bake, roast or broil button, program the temperature and you're good. Here there is usually a wheel of fortune with another group of icons that you must decipher, these may include: a square with two lines, a fan, a fan with on line, a fan with two lines and the madness goes on and on.

Photo by: Jonathan Abourbih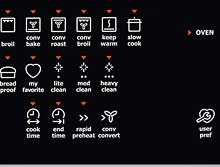 I've noticed that some European appliances sold in America do have these symbols but they are accompanied by a written description next to each icon on the control panel. There must be a shortage of paint here in Europe because that nifty cheat hasn't been applied here for most appliances. I guess you can always go out and buy a label maker though. If you are one of the lucky people to have a European appliance (with labels) in your American home, than you are definitely one step ahead of the rest of us.

Photo: Courtesy Electrolux USA
Other unknown appliance symbols await the traveler that will be living in a home during their stay in Spain. I guess this is the small price we must pay for having the unique opportunity of living like a native and, by doing so, have an experience that is only attainable when you are here as an indigene. When you travel the traditional way, you'll never have the chance to try to order a tri-tip from a local butcher (Spanish cuts of meat is another blog entry) or help solve the parking problems of Salamanca or Madrid. Fortunately, this appliance problem is not so bad since there is always the internet to turn to in a pinch. Remember: If you come across an appliance that endangers your clothes or meal, you can simply do a quick search on the internet for the appliance and more than likely you'll quickly crack the code. No Rosetta Stone needed, just a tablet or notebook computer.
---
Keywords: spanish symbols,travel to spain,living in spain,spain travel tips,going to spain