The City of Arts and Sciences, staging dreams
by Trad by Mark on Wednesday, September 20, 2017
Everyone agrees that the buildings created by Santiago Calatrava for the City of Arts and Sciences in Valencia have a futuristic twist, as if they were taken from a science fiction film. And this has not gone unnoticed by film and show producers of the genre. In fact, we can see silhouettes of these buildings in many different productions.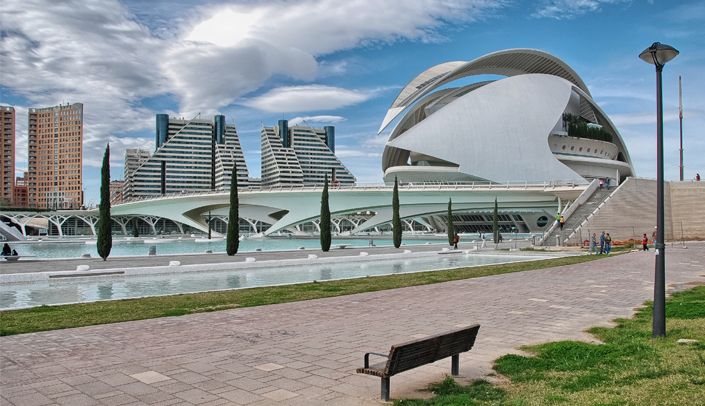 In "Tomorrowland", a Disney film starring George Clooney, these buildings appear as part of a city in the future, home to scientists and great minds. The film was not a great success, but Spanish spectators had the opportunity to see what a Calatrava-style city could be like.
Doctor Who also took the opportunity to park his TARDIS in this spot. You can see it in the episode "Smile" in which the Time Lord confronts robots that have gone too far in their eradication of sadness on a terrestrial space colony. Thank goodness the Daleks did not pass by! Those who did appear were quite a few whovians who did not hesitate to take a myriad of selfies with the patient and chivalrous twelfth doctor.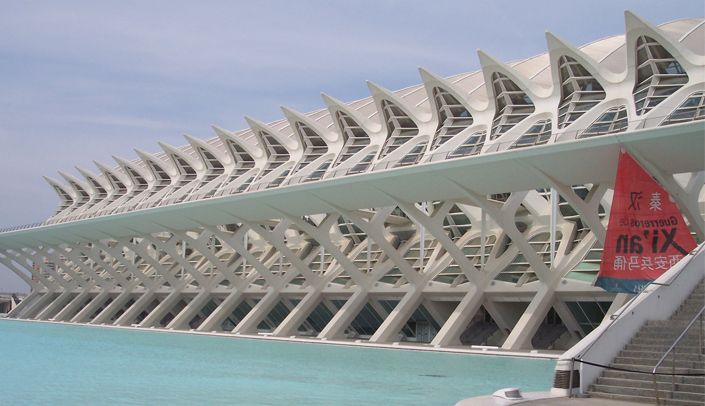 The new adaptation by the show "V" is quite curious. In one episode, we can see the famous profiles of the museum Prince Felipe and L'Hemisfèric from within the visitors' mothership. There was only one problem: the producer of the show did not apply for the necessary permits from the city of Valencia to use the images. The event gave rise to many jokes about whether the architect Calatrava was an extraterrestrial or not.
The City of Arts and Sciences is not just a land for dreamers. Cynical tough guys love it too. If you don't believe it, ask Norman Reedus and Jeffrey Dean Morgan, actors in "The Walking Dead", about their time in Valencia. But not to worry, the zombies aren't invading the city. An episode for a documentary series in which both actors travel the world on motorcycle was being shot.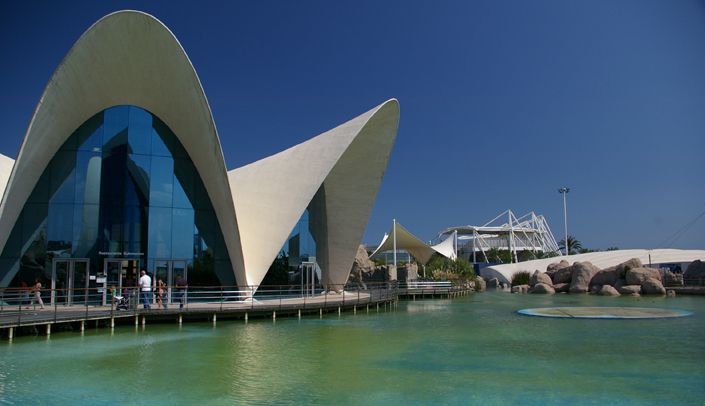 Here's more on the subject of motors and wheels, but in a very different medium. We move on to video games. One could imagine using the setting of the City of Arts and Sciences would be perfect for a digital space adventure, but no... We are talking about the car racing game Gran Turismo 6! One of the races in the games takes place there. Of course, it is prohibited to drive around this city, but anything is possible in the world of video games.
This monument is no longer just a symbol of Valencia. It has also become a stage for dreams and adventures. A place you can visit if you come with us!
---
Keywords: