Spanish Flower Festivals in May
by Vanessa Johnson on Thursday, May 23, 2019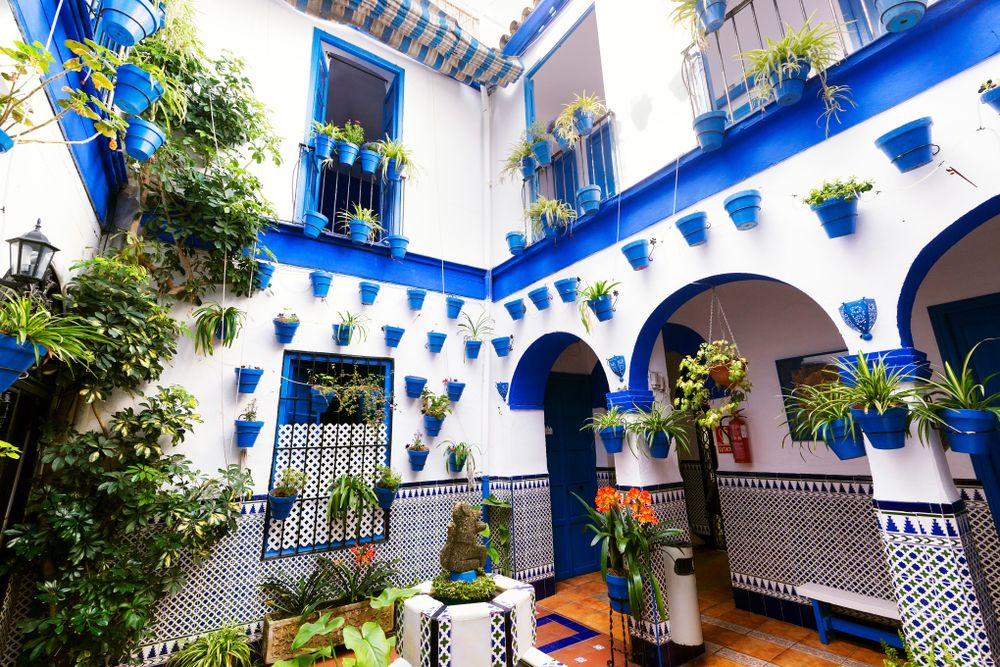 Spain's flower power packs a punch! With colorful festivals in full bloom across the peninsula, May is a beautiful time to study Spanish in Spain. Skies are sunny, birds are chirping, romance is in the air… or is that pollen? If you tend to suffer from springtime sneezing, pop an allergy pill, grab some Kleenex, and get ready for a quick virtual tour of Spain's top flower festivals. Click here to read on in Spanish.
Cruces de Mayo
During the first week of May, many cities and towns throughout Andalusia celebrate the May Crosses Festival, including the cities of Cordoba, Granada, Seville, Malaga, and Cadiz. During this competition, large crosses are artfully decorated with flowers and placed in plazas and other spots around the city. The most artistic entries are rewarded with cash prizes from the local government.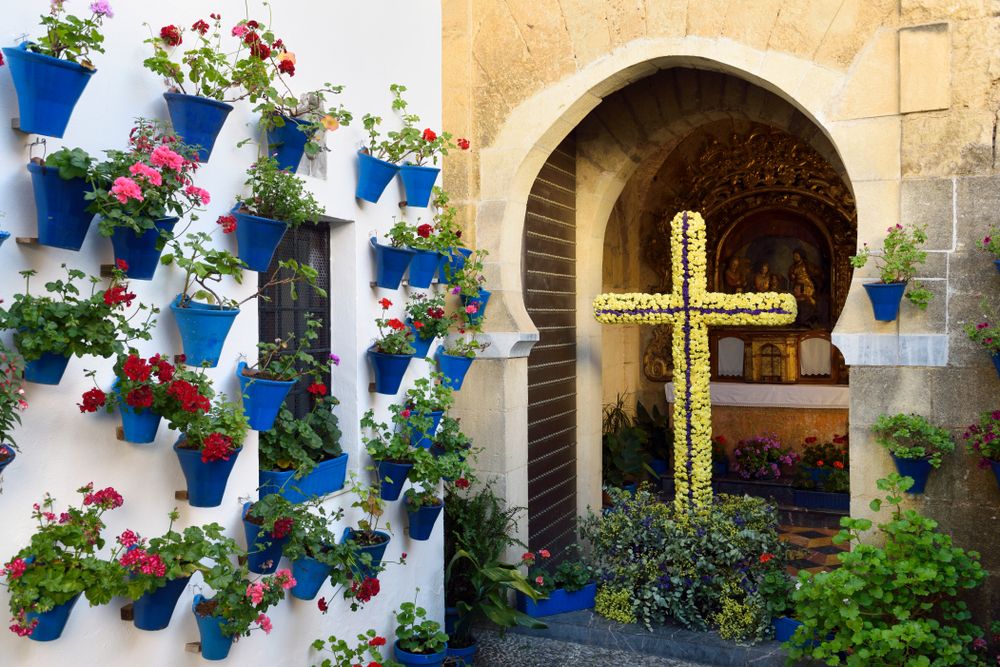 Fiesta de los Patios
In early to mid-May, Cordoba celebrates another flower festival. This one revolves around patios, a feature of the local architecture. Since Roman times, homes in hot, dry Cordoba have often been built around central courtyards that provide shelter from the intense summer heat. Today, some patios belong to single-family homes, while others are shared by an entire apartment building. Once a year, everyone can witness the magic of these usually hidden traditional spaces, with flowerpots covering the walls and balconies overflowing with flowers in every color imaginable. This festival has been recognized as a UNESCO Intangible Cultural Heritage.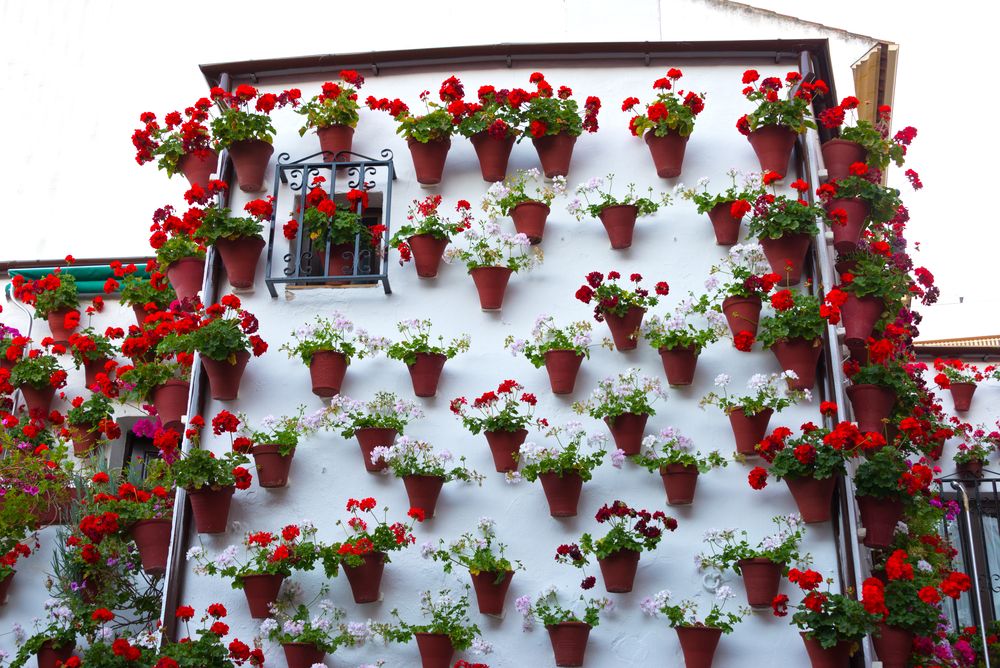 Temps de Flors
Leaving Andalusia and heading to northeastern Spain, we come to Girona in Catalonia (about 60 miles from Barcelona) for the mid-May Girona Flower Festival. Throughout the city, monuments, sculptures and gardens are covered with flowers, making sightseeing especially enchanting. Flowers are also used in creative street art installations sure to surprise and delight visitors as they happen upon them.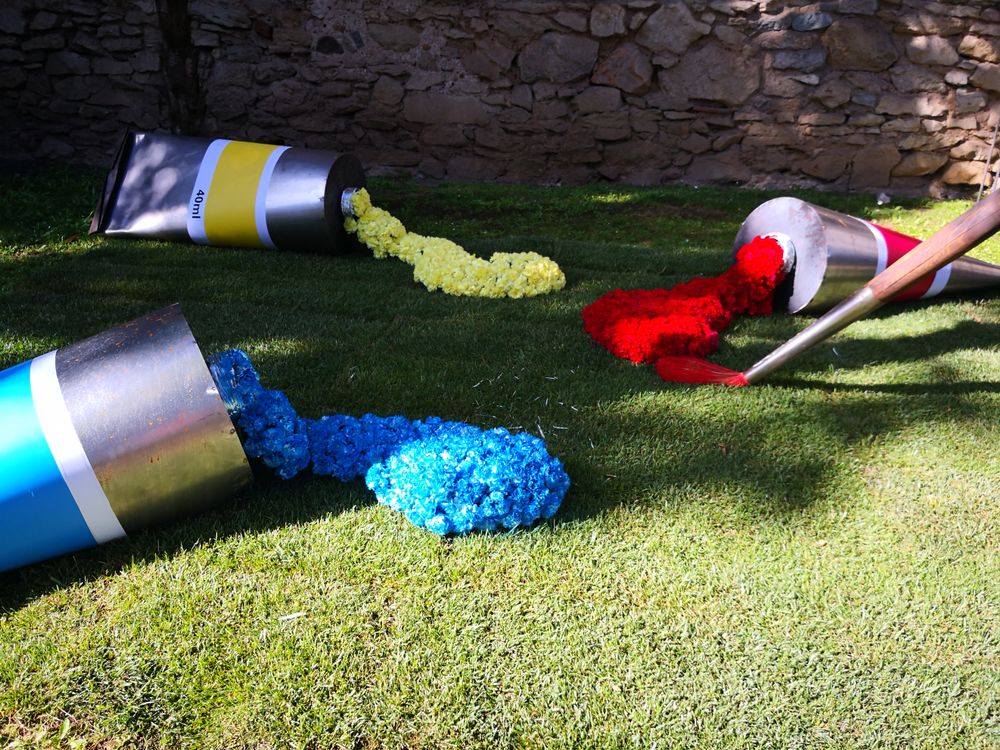 As the saying goes, marzo ventoso y abril lluvioso sacan a mayo florido y hermoso (windy March and rainy April bring out a flowery and beautiful May). Although flowers are the focal point of these events, as with many Spanish fiestas, you can also expect to enjoy food, drinks, live music, and dancing.
Plan your trip to Spain and see it for yourself!
---
Keywords: